Maple Medical PRU, Doncaster in South Yorkshire, achieves the Inclusion Quality Mark's Inclusive School Award.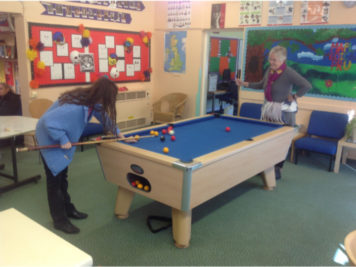 Context
Maple Medical PRU is a school for pupils with medical needs and/or ASD. The pupils come from the whole of the Doncaster borough, from a variety of social and economic backgrounds. Many pupils are from families under significant stress. It is a split-site school, with two locations providing for approximately 60 full and part-time pupils and babies.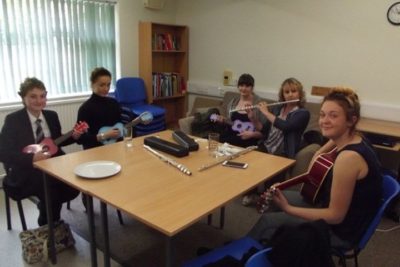 Successfully Meeting Needs
The Maple site in Balby provides for school age mothers and mothers to be, children with severe and enduring mental health needs, children who are too ill for school but not requiring hospitalisation and children with a diagnosis of ASD. There is also an on-site nursery for the babies of pupils. The variety of needs and the complexity of those needs clearly present a challenge. However, Maple rises to the challenge, and in many ways far exceeds reasonable expectations of the difference a school can make to the lives of learners and their parents/carers.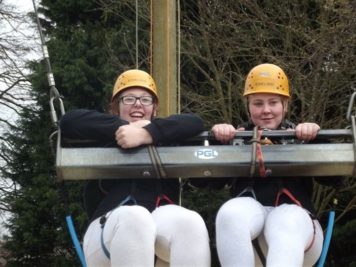 Pupil Engagement
A young mother, interviewed as part of this assessment, spoke about the support given to her by the school. Put simply, Maple was the difference between carrying on in education or simply disengaging. Another pupil spoke about how the school combined support and care, alongside high expectations explaining that he was:
"Pushed to his limits… in a really good way!"
Parental Positivity and Pride
Parents spoke about "lives being changed" as a result of the support of the school and all that were interviewed gave moving accounts of a school that in many, many ways goes the "extra mile" to ensure that its pupils are supported and are encouraged to succeed. The sense of optimism and positivity was evident in every single conversation carried out during this assessment.
Positive Learning Environment
Inclusion is written large at Maple. This is clear from interviews with staff, pupils, parents, and external agencies and is also clear from the evidence of working practices at the school. Pupils clearly feel valued, and they receive a positive learning experience. The inclusive philosophy is underpinned by highly capable staff, who have a clear understanding of pupils' needs.
Balanced, Appropriate Support
Lessons seen (via video) during the assessment demonstrate high levels of pupil engagement and content that is appropriately challenging, showing that the balance is struck between caring for pupils and ensuring that they make an appropriate amount of progress from starting points. Comparative data suggest that Maple secures better outcomes than most PRUs.
Excellent Provision Recognised
A senior member of the Local Authority's SEN team said that she has,
"Nothing but praise for Maple."
and it is easy to see why. She added that,
"Staff there passionately believe that all children have a right to a good education and look at how you can make that happen."
Equipping Pupils To Succeed
The school also supports children in other settings, by offering advice to help maintain placements or to offer support to the LA in terms of provision and placement. Their contribution to the wider service through the weekly SEN panel is to be admired, this forum is used, where appropriate, to challenge practice in other schools. One parent remembers a comment from a member of staff in mainstream school who said,
"Our school is fully equipped for children like yours."
She replied –
"But I don't think my son is equipped for a school like yours."
In many ways, this captures the essence of Maple's working practice. They do not simply make the pupil fit what the school has to offer. Instead, they seek, spectacularly successfully, to make sure the school fits what the pupil needs. This personalised, individualised attention came across in every conversation with the parents and every conversation with the pupil. They were made to feel like they mattered and that nothing was too much trouble.
Find out more about the IQM Inclusive School Award
If your school is interested in obtaining the IQM Inclusive School Award or you wish to talk to a member of the IQM team please telephone:
028 7127 7857 (9.00 am to 5.00 pm)

or email: info@iqmaward.com for further details.
Want more information on the IQM Award? Click here to request your free IQM information pack