Little Einsteins Day Nursery in Doncaster has achieved the Inclusive School Award.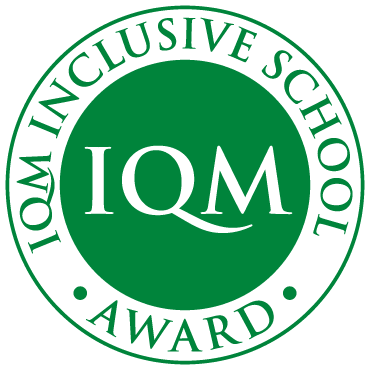 Supporting During the Pandemic
Thank you for the opportunity to visit the school (virtually) and to see and hear from the staff, parents and children. The whole staff team has worked tremendously hard in what has been a difficult year for everyone. It is clear that they have considered the needs of individuals and maintained contact with families during these difficult times (COVID-19) and this has been greatly appreciated by parents.
Positive Attitudes Towards Learning
Little Einsteins Day Nursery has worked hard to foster a sense of community and encourage children at the school to have positive attitudes towards learning and be enthusiastic. This has been achieved by ensuring that they have linked opportunities to children's interests. The team is welcoming and keen to develop and learn. All those interviewed have a positive attitude and want to provide the best for the children in their care. The team is prepared to work hard and reflect on their practice for the benefit of the children.
Appropriate Resources
Senior Leaders/SEND/Inclusion ensure that the children are provided with appropriate resources to meet their needs, they consult with all members of staff to enable them to make informed decisions about curriculum planning. The setting is moving towards 'in the moment' planning and learning to recognise teachable moments.
Values and Ethos
Little Einsteins Day Nursery website and Facebook page provide information for parents explaining the nursery's values and ethos, there is evidence to explain approaches to teaching and learning.
Trusting Relationships with Parents
Parents clearly value involvement with Little Einsteins Day Nursery, indeed the setting fosters trusting relationships with parents and very effective links with other agencies to support a shared approach to children's learning and to ensure children receive consistent support. This is upheld by parents who spoke with me on the day of the assessment. Parents indicate that they can approach the nursery at any time and that the Manager and staff seek to support and guide them. Two parents with whom I spoke on the day of the assessment spoke positively about the provision enabled for their children. Some children at the setting require additional support and carers acknowledge that the staff have supported their children extremely well. The setting cares for the learning and development of children and staff show they can work as a team to ensure children progress. Interventions and activities to meet the needs of learners are well-considered through the work of the SENDCo, staff and external professionals including the Early Help Team Doncaster Metropolitan Council; the Speech and Language Therapist etc. are used for other children to support their needs.
Sources of Evidence
Information and evidence were gathered through use of video, reference to self-evaluation, detailed discussion with a range of stakeholders including the Inclusion Coordinator, the Director and practitioners. Little Einsteins Day Nursery produced a sufficiently detailed IQM Self-Evaluation Report which is endorsed and interviews took place with a range of stakeholders.
Strategic Approach to Management
I would like to thank all those involved for organisation of the day and the time given to enable me to determine my assessment. The openness to ideas and development was of particular note. There are a number of key strengths in the school as a result of the strategic approach to management.
Find out more about the IQM Inclusive School Award
If your school is interested in obtaining the IQM Inclusive School Award or you wish to talk to a member of the IQM team please telephone:
028 7127 7857 (9.00 am to 5.00 pm)
or email: info@iqmaward.com for further details.
Want more information on the IQM Award? Click here to request your free IQM information pack