Lincroft Academy in Oakley, Bedford has achieved the national award for Inclusion.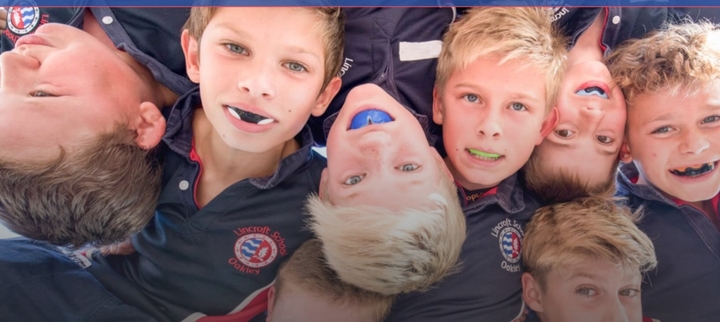 Highly Successful
Lincroft Academy is a highly successful school which is very inclusive. The school is transitioning from a middle school to a secondary school and currently has 690 students from Year 6 to Year 9. The school has an excellent reputation in the local area and further afield, and parents are pleased to secure a place at this popular school.
Transition to Secondary School
The transition to a secondary school is being very well implemented. The very strong team is successfully maintaining the strengths of the middle school, whilst embracing all aspects of the change to secondary. There is a cohesive approach and strong leadership has enabled and encouraged new initiatives to take the school forward.
Key Information is Consistent
At Lincroft Academy, the staff work hard to ensure that they know each student well. Key information is consistent and shared across the school, so they can meet individual learning needs.
School Ethos
The school ethos is understood by the students who clearly articulate that they recognise and value the family feeling and the importance of "involving everyone."
Extra-Curricular Clubs
The students, parents and carers appreciate the exceptionally wide range of high quality extra-curricular clubs, such as sports, drama, music, book club and the debating society. Teachers ensure that there are opportunities for all students to be involved.
Commitment to the Children
Parents and carers recognise the commitment of the school to their child as expressed by one mother "I felt included from the very first day. I felt welcomed and I've never looked back since."
A parent praised the school for communication and the "open door policy", explaining that this means that small concerns are quickly "nipped in the bud." Parents felt the school is approachable and adaptable, recognising exceptional support for students and families.
Students are Very Proud
The students are very proud of their school. Students speak articulately about the sports teams and their exceptional successes. They also recognise the opportunities that all students of all abilities must play in sports teams for pleasure. The school has held Sports Mark Gold for five years and has five minibuses to take students out to matches and events in the local community and further afield. Governors recognise that the staff go "above and beyond" to enable these sports to take place before school, at lunchtimes, after school and at weekends. They value the time and commitment of school staff and are proud of their sporting success which is well known in the local community.
Staff are Highly Skilled
School staff are highly skilled and knowledgeable. Together they make an impressive team and are willing to go the extra mile for all the students at Lincroft.
Behaviour is Excellent
Student behaviour around the school and in lessons is excellent. Students have been fully involved at every stage in the design of the behaviour policy. This policy has a system of rewards and sanctions which are clear and accessible to each individual student. Students said they understand the expectations. Staff report that this is working well.
Behaviour Rewards
Behaviour rewards include "e treats" which can be spent on school equipment, and students reported that at times they made the decision to donate their reward points to charity.
The Importance of Student Wellbeing
Student wellbeing is very important at Lincroft. The staff team have exceptional skills and experience which are used to support students and enable them to be ready to learn and achieve. The existing exemplary systems are being adapted and extended as the school grows. The focus is to plan well ahead and anticipate what will become important in the future as the students become young adults. A great deal of reflection and discussion has resulted in some future changes already being trialled and others being well planned for the future. Activities such as "Youth Yoga" are new and exciting for the students.
Students Support Others
Students have a clear understanding and desire to support others. They want everyone to feel happy, safe and included at Lincroft. Some students have been working for the Diana Award and as a result are very keen to be available to support students with any concerns. They are willing to work together, plan to set up a rota and to give up their lunchtimes for this initiative, which will be accessible to all students. School staff are keen to support the students so that they can successfully implement their plans. This will also enable students to raise awareness of issues such as on-line bullying with their peers.
Students Value Opportunities
Students value the exceptional music, dance and drama opportunities at Lincroft. Lincroft has been awarded Arts Mark Gold and is currently working towards the Platinum Award. One student described the wide range of musical opportunities in the school, for example, the orchestra, jazz groups, chamber choir and a choir open to all students.
Annual Plays
There are annual plays, for example, the most recent Blood Brothers, which invites students to audition and gives talented students a chance to shine. These performances are very well regarded and of high quality. In addition, there are many other opportunities for all students to be involved, for example, during the recent Holocaust Memorial Event.
Enjoying Learning and Socialising
School leaders recognise that these opportunities give students confidence, resilience and time to enjoy learning and socialising with new groups of students.
Find out more about the IQM Inclusive School Award
If your school is interested in obtaining the IQM Inclusive School Award or you wish to talk to a member of the IQM team please telephone:
028 7127 7857 (9.00 am to 5.00 pm)
or email: info@inclusionmark.co.uk for further details.
Want more information on the IQM Award? Click here to request your free IQM information pack.