Leasowe Primary School in the Wirral becomes an IQM Centre of Excellence.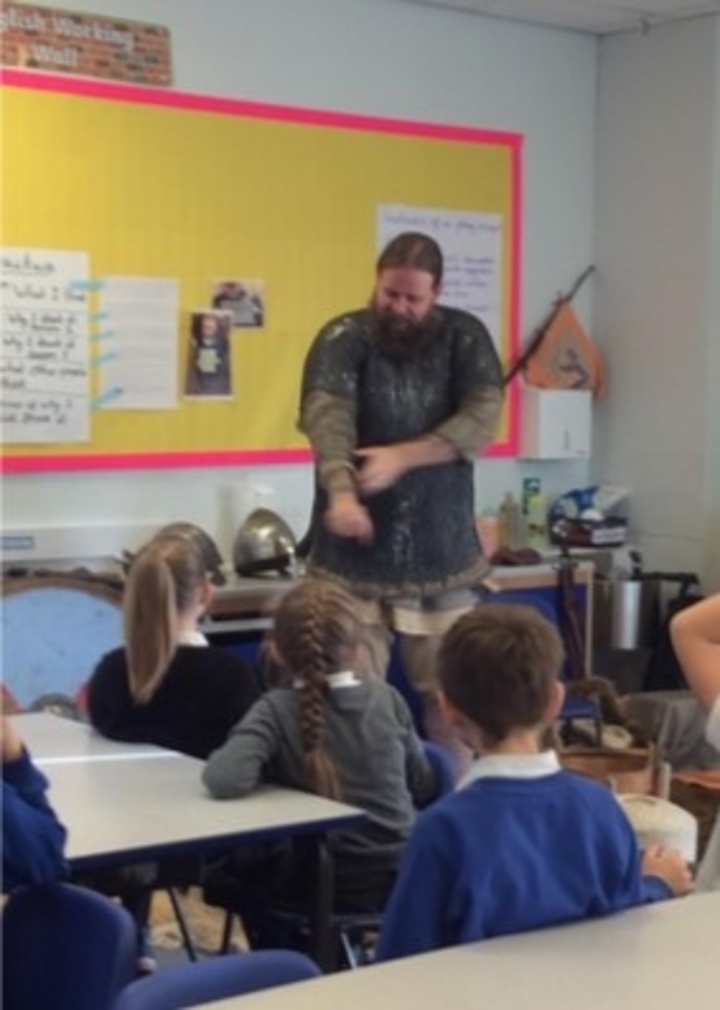 School Context
Leasowe Primary School is a smaller than average-sized primary school with 210 pupils on roll, where the majority of pupils are of White British heritage. The proportion of pupils with special educational needs and or disabilities is above average at 33.3% where 12.2% is the national average.
Developing Parental Links
They have worked hard to develop parental links with great success, hosting a parental drop in coffee morning every Thursday hosted by the school Family Liaison Leader who has been in post from September 2017. She organises parent/carer trips during the day, drives the school minibus, helps work with families that involve outside agencies and often provides support and critical advice for parents and families when needed and in a multitude of other supportive ways that enable pupils and families to attend school and be successful. It is clear to see that she is highly regarded by staff, pupils and the community. During discussions about her role she described the school
'as one big family with a great community spirit; a community I'm proud to be part of and there are many opportunities for parents and families to learn alongside their children and be involved in the life of the school, creating a real community feel'.
This was re-iterated numerous times by the fourteen parents I met during the assessment and who were highly supportive of her role and the staff of the school. Parents commented very positively about LPS during a positive meeting, with comments such as,
'Respect and trust is massive here', 'Everyone is on the same page', 'Everybody gets respect – both children and staff', 'like a big family there are no barriers and you can go and speak to your child's teacher'.
It was very clear that they felt the school is an exceptionally inclusive environment for their children and that they would not consider any other setting.
Supporting Parents
As a group that at times is even bigger they support the school, act as a sounding board for school and raise funds and attend parental workshops that the school offers to support their children such as SATs support, workshops on numeracy and literacy and will include support for mental health next year, Thumbs Up to be delivered to year 5 and 6 pupils and parents. The school should be highly commended for the support they have put in place for parents and families and the parents involved should be justifiably proud of what they have and are helping to achieve and could be seen as a model of good practice for other schools.
Extra-Curricular Activities
The school offers a Breakfast Club for pupils before school, and there are opportunities to involve themselves in games; this is well attended by pupils, who then get their day off to a calm start, alongside a wide variety of extra-curricular opportunities both during the school day and after school. An example of this seen during the assessment was the pupils' involvement in Karate sessions in the school hall with Sensei Paul. It was very clear that the group involved in the Karate session not only took it seriously but enjoyed it immensely. All pupils in the school receive the Karate sessions with some taking it up outside school. Recently 8 black belt instructors from Slovakia have been to the school to assess pupils and the school is keen to continue the link and look at reciprocal international visits that will broaden the scope of their international links in terms of karate with a school in Prague. LPS have seen a whole school positive impact with the introduction of the Karate Sessions in terms of a more positive mental attitude from pupils. Alongside this are the weekly trampolining sessions that LPS subsidise for pupils that take place in a trampolining club in Birkenhead. I was able to visit one such session during the assessment where all the pupils from 'The Hub' took part. It was very clear to see their enjoyment and the effect on their skill level and wellbeing no matter what their ability or disability. The school should be justifiably proud of this programme and should be commended for their efforts on behalf of their pupils, a fact that was endorsed by parents who came to watch and who I was able to talk to.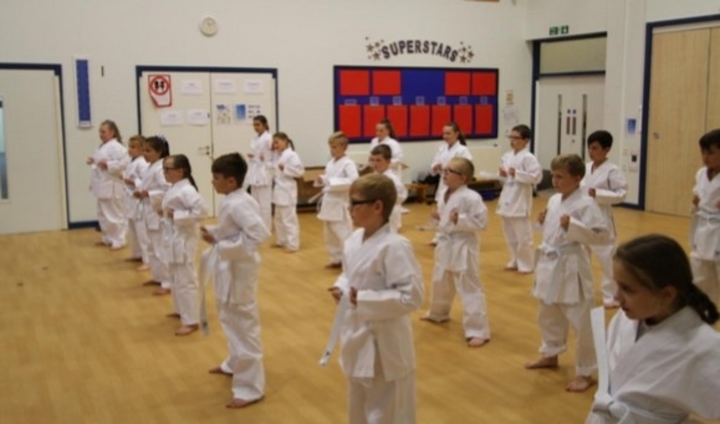 Improvements since Last Ofsted Visit
LPS was deemed as a good school, during their most recent Ofsted report in October 2014 where they stated 'All pupils achieve well. The care and support offered by the school are excellent. Pupils feel safe and have an excellent awareness of how to keep safe. Parents agree. Senior leaders and governors ensure that the quality of teaching is good, that all pupils have an equal opportunity to succeed and set high expectations for their pupils and staff.' While the school is under different leadership and a lot of things have changed since the last inspection I wholeheartedly agree with these statements and from the from the evidence seen and discussions with all stakeholders during the assessment. However, I would say that things have continued to improve since the last inspection and in many areas of the school, I would say that they are outstanding. The school does not rest on its laurels and is constantly looking at ways to develop for the benefit of the pupils, parents and the community that it serves. In many respects this is due to the aspirational and inspirational leadership of the Head- teacher and her team. Pupils follow a carefully planned curriculum that meets all statutory requirements and clearly outlines skills and expectations for each phase of learning. All staff have a clear vision for the school and their pupils and a relentless determination and drive to succeed. Pupils have a clear enjoyment of learning about themselves and the world around them, again clearly seen during learning walks around the school. The behaviour and safety of all pupils is outstanding as I can attest to from the numerous interactions observed during the assessment in classrooms on corridors and at breaks and lunchtime. The school continues to improve in every aspect under the leadership of the Headteacher, Deputy Headteacher and Senior Leadership team who have created a shared vision and desire amongst staff to continue to drive the school forward. Their mission statement exemplifies this approach, stating,
'Leasowe Primary School strives to be an inclusive community who learn and grow together',
that is intrinsic to school life. This is supported by the school's values that underpin all aspects of school life they are: Love learning, Equality, Aspiration, Succeed, Opportunity, Welcome, Excellence – LEASOWE that are embedded in everything that happens in the school setting. They provide a very happy, caring and stimulating environment in which every pupil's uniqueness is celebrated and they can grow to fulfill their potential, evidence of which I clearly saw time and again during the assessment. They are committed to inclusive education in its widest and most encompassing sense. As a team, the school has developed their systems and procedures to support all learners across the school and is continually looking to improve their practice so that their provision is the best that it can be for all pupils, so that everyone can reach their full potential regardless of sex, race, age, culture or disadvantage. The staff team works extremely hard to provide in this respect a fully inclusive learning environment where they celebrate diversity and difference and where pupils are treated as equals.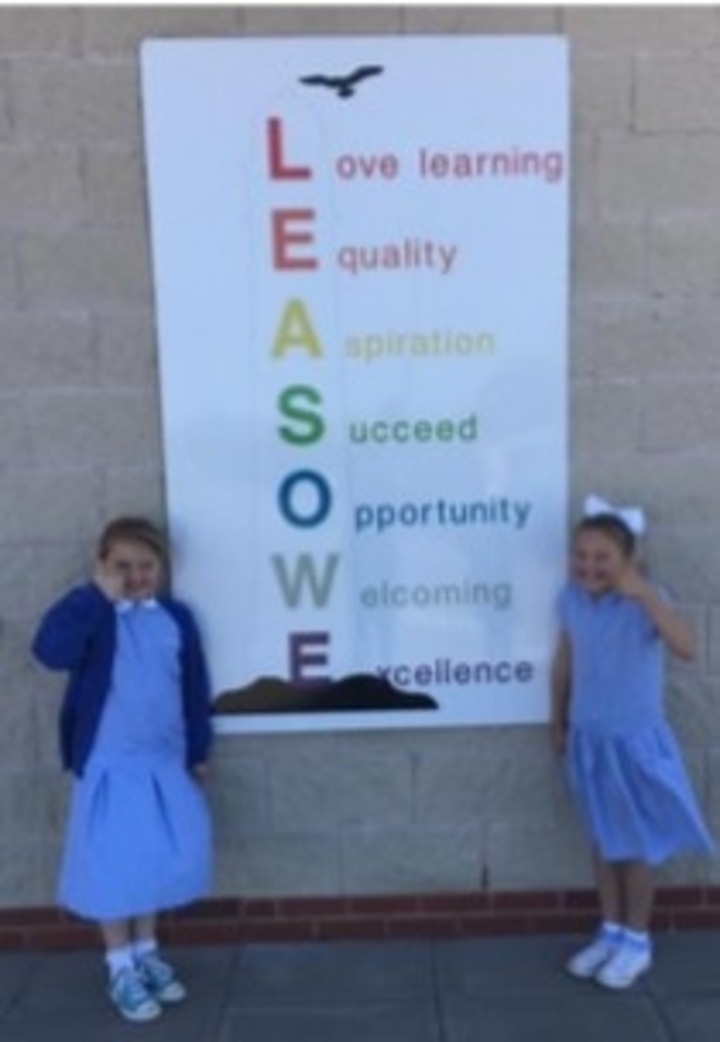 A True Community School
It was clear to see that this is a true community school as evidenced throughout the review from discussions and conversations with a multitude of pupils, staff, parents, and governors who spoke so openly about their school during assessment and about the extremely inclusive ethos that abounds there. Over the assessment, it was clear to see that inclusive practice is not just an additional part of the curriculum but is ingrained in the ethos and culture at the heart of the school and part of everything that happens, where staff, governors, pupils and parents work in partnership to ensure the best for all. Individual difference is celebrated and seen as a positive feature in this school, where everyone is encouraged to see the strengths in others. Leasowe Primary School is an extremely friendly and welcoming learning community within a modern, bright and airy building and has been well considered, planned, that is fit for 21st Century education with great facilities both indoors and externally for the benefit of the pupils and staff. LPS is a vibrant ever-changing and developing community with a happy, family-orientated environment where exciting things happen in and out of the classroom. This is a school where pupils are listened to and valued. They feel they belong and continue to achieve and grow as individuals, this was clearly demonstrated time and again in all areas of the school and in discussions with all stakeholders. Everyone involved in the school is inspired to develop as individual learners and to contribute to the inclusivity of the school and this also filters out to parents and the local community, as evidenced by the extremely positive and highly vocal parents I met during the day. All parents spoken to, whether as part of a group or individually, acknowledged the superb supportive work the school and its staff continuously offer to support their children and themselves and that they often go above and beyond what is expected of them to ensure successful outcomes.
Living and Breathing Inclusion
This school lives and breathes inclusion. All staff are happy to share their school and celebrate their vision for an inclusive and successful school and they feel part of 'The Leasowe Family'. During the assessment, I saw the school at work and at social times, experiencing the extremely unique culture and ethos that is part of the school and naturally underpins everything that happens here. This is in my opinion an outstanding school, a school that pupils and staff are proud to be a part of. I was impressed by the confident, respectful, mature, extremely well behaved and happy pupils and by the shared vision not only of the Headteacher, Deputy Headteacher and the Senior Leadership Team but by all staff employed in the school, who are committed to inclusion in its broadest and best sense. It is clear to see that the children really enjoy their education here and enjoy coming to school for the many opportunities it gives them. There is a superb sense of care and nurture within the school and the community surrounding the school, where every member is valued for who they are and what they might become in the future.
Improving Attainment and Wider Outcomes
LPS is focused on improving the attainment and wider outcomes for all pupils. Teachers plan very carefully to identify and meet the needs of all pupils utilising the support staff that are highly skilled and work as key professionals alongside teachers. There is a very rigorous monitoring process including formal classroom observations, scrutiny of pupils' work and of teachers' planning as the school continues to provide high quality provision across the board. Within this framework there is also a commitment to staff wellbeing and nurture and a rigorous but supportive PM system. There are excellent relationships between the pupils, the staff and the Governors who are very much a part of the school. Every member of staff and adult who works in the school is a positive role model for the pupils modelling the behaviour which they expect, which I clearly saw during the assessment and in conversations with staff, parents, pupils and Governors. There is very much a family feel to the school. Behaviour in classrooms, around the school building, outside in the well maintained and superbly equipped play areas, is exemplary, pupils are extremely courteous, mature and respectful to each other, to staff and to visitors. There are excellent systems in place to support the children and their families. It is very clear that the school 'knows itself' very well and has the highest expectations of all members of the school, including parents and families.
Excellent Facilities
Physical access in and around the school is excellent as one would expect from a modern building. Classrooms and corridors are bright, cheerful and full of attractive displays of children's current work that support the calm and extremely nurturing learning environment. Pupils and staff use ICT well and each classroom is equipped with interactive screens, along with computers and a number of iPads to be used by pupils during class and at other times of the school day such as Breakfast Club. The parents I spoke to during the assessment were extremely positive about the school and that it is an open and honest place, where they feel comfortable, listened to and valued and where not only will their children be supported but they know they will be supported as a family. Parents said that they always felt welcomed and that staff willingly discuss any issues and support their children. School communication with them is outstanding and the school is proactive in letting them know how well their child is doing. School governors are highly effective and visit as often as possible and are well informed about the work and the progress that the children are making. Governors support the school effectively and are knowledgeable about the strategic plan for the school. They understand their role and use this to drive and hold staff accountable for the progression of the pupils at all levels.
Inspirational and Aspirational Leadership
LPS has inspirational and aspirational leadership across the school at all levels, coupled with extremely professional, highly motivated and enthusiastic staff with a great passion for teaching and for the development of all pupils. There is excellent use of Pupil Premium funding and tracking to support vulnerable pupils, alongside superb support for staff and pupils at all levels, including training and CPD as appropriate. There is an extremely strong and passionate Governing Body that is fully involved and integrated into the life of the school, actively promoting the inclusion policy of the school. They are well trained and knowledgeable about the school and provide both support and challenge to LPS. They know that their contributions are valued. This is a school where pupils' needs are always to the fore and where they are always encouraged to do their best, irrespective of ability, disability, social background, ethnicity or gender, consequently they achieve well or better. There is a calm but vibrant feel to the school within an enjoyable, happy, nurturing and purposeful learning environment that sets the tone for learning and enjoyment for the staff and pupils. In my opinion, from the evidence of the assessment, the emotional and educational support for all pupils and the staff is an outstanding feature of the school and is a key element in its success and why it is valued not only by the local community, but by the staff and the pupils with a staff who regularly go beyond what is expected to ensure successful outcomes for the children and families. Staff morale is exceptionally high and excellent relationships were evident throughout the visit between staff, pupils, parents and governors. Staff felt that there was a highly effective support network not only for pupils but also for staff and families which ensured the school was a happy place to be. There is very much a family feel to the school where everyone works to support each other to achieve the best for themselves and the pupils in their care.
Find out more about the IQM Inclusive School Award
If your school is interested in obtaining the IQM Inclusive School Award or you wish to talk to a member of the IQM team please telephone:
028 7127 7857 (9.00 am to 5.00 pm)
or email: info@inclusionmark.co.uk for further details.
Want more information on the IQM Award? Click here to request your free IQM information pack.