Lea Forest Primary Academy in Birmingham has achieved Centre of Excellence status.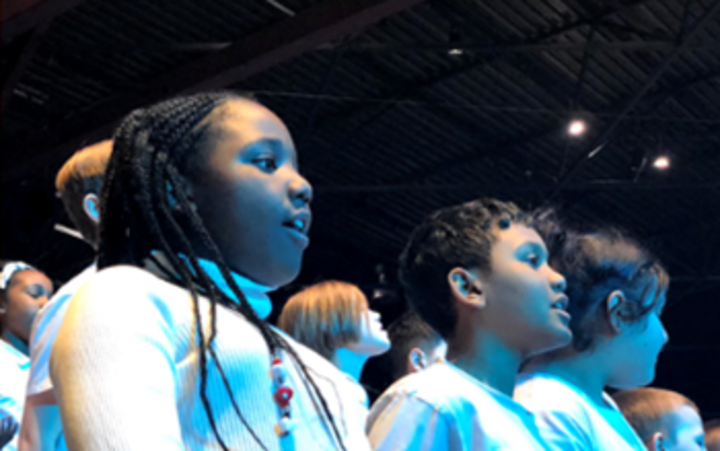 Enthusiasm and Vigour
The Assistant Head/Maths Lead and IQM Coordinator has now taken over as SENDCo and she is leading the area with renewed enthusiasm and vigor. She has a whole school view of inclusion. In addition, one of the Governors is a specialist (who is Head of a specialist provision) from whom she can seek advice. The MAT has carried out a SEN review, which is a great help in planning the next steps. The Assistant Head has told me that provision mapping across the school has been affected as a result of the 'Class Bubbles' due to COVID-19 restrictions. Teaching Assistants are now working in bubbles and have had to do things differently.
Reopening of the School
The summer term was spent on risk assessments and required a focus of opening up to all pupils in September. The Headteacher is responsible for producing the timetable that allows the bubbles to be taught following the DFE guidelines. In addition, the playgrounds have been sectioned off so that children do not mix bubbles and similarly, the dining arrangements and starting and finishing times have had to be staggered. Thankfully, timetabling is one of his strengths and he says his logical mind meant he actually enjoyed the task. However, he made sure his SLT saw and approved the plans.
Supporting Remote Learning
Currently, due to a positive COVID-19 result, Year 2 have had to go home to isolate. Therefore, all have had to work at home. There is a spreadsheet of who is at home self-isolating so work packs can be sent home. Some packs have been delivered to homes where families are all isolating and nobody is able to come to the school to collect the work. Furthermore, the school mini bus has been sent around to collect children in families where some are required to isolate but siblings are allowed to come to school. In these cases, families are unable to bring their children to school themselves.
Using Apps to Support
The Year 2 bubble who are working at home have had online lessons from the Modern Foreign Languages Teacher, but online lessons are not the norm for a variety of reasons. Most online lessons are recorded or are to be found on various APPs, this works for the pupils as so many do not have their own device or appropriate broadband width. They certainly don't all have their own bedroom or private space to work in. Chromebooks were given out to parents of children (who needed them) to take home. Children all have logins and instructions on how to access the work on Class DoJo. The IT Technician has been able to support parents and staff in using the various platforms.
Supporting Vulnerable Pupils and Families
The Academy arranged for the DSL and other staff to come in and work over holidays to support vulnerable pupils and families. Staff were paid to take on this additional responsibility during holiday time. Safeguarding is a high priority in this school and community and it was important to be there for families even during the holidays.
Building up Skills
The Academy decided not to do formal baseline assessments except in Year 6 but teachers have assessed children as part of their normal classroom routines. The aim was to check what stage pupils were at with their learning and what has and hasn't been retained, this helped them plan their lessons accordingly. The general consensus is that Maths levels seem better than Reading, also Phonics levels have dropped off during lockdown but the school are confident these will come back with practice. As expected, writing is weaker than it was before and teachers are addressing this in class. They are all currently completing a visual literacy unit and the whole school covered the same text and poetry unit in different amounts of detail and complexity, this was a way of building up children's skills.
Transition
Transition forms and process for entry into Year 7 has started and the school has provided advice and guidance to support children and parents and help them complete the online forms. Secondary schools have been providing virtual tours of the schools to give families a flavour of what to expect and to market their schools. The school often signposts certain schools for children with SEND needs to apply to. In normal times they would visit schools along with the most vulnerable children and families.
Joyful and Enthusiastic Pupils
We were able to take a long tour of the school and see children and staff at work and play. The children were evidently happy to be back at school and their behaviour and good manners were impeccable. They radiated joy and enthusiasm in their classrooms and when outside playing. The different phases of the school have their own defined areas and these are even more defined during the COVID-19 restrictions. The school has been added to over time and there is an impressive library and large hall that is used for assembly and for dining. At other times it is used for performances.
A Very Pleasant Learning Environment
The playgrounds including a dedicated forest area are spacious and are well used. Playground equipment is attractive and designed to add to the learning environment. Each class has their own allotment area where they grow their own vegetables, which they can then cook in the school's dedicated cookery room. The school is well maintained and there is an impressive new reception area and administration office at the front of the school. The Premises Team keep the school in very good condition and it is clear there has been real investment in the building, making it a pleasant environment for all to learn in.
Supporting EAL Pupils
Every corner of the school is used to provide comfortable areas for different interventions. Specialised teachers deliver specialist subjects and I was able to meet the teacher who is responsible for the Forest School curriculum. I spent some time talking to the EAL Lead and another teacher who works with her, we discussed the way EAL pupils are supported at different stages of language acquisition. She is a powerhouse of knowledge and is very skilled in supporting children with EAL needs. I asked her how she shared her practice and we agreed it was very important for teachers and TAs to know and understand what the issue are (at different fluency stages) and how to correct them in the classroom. This is particularly true in terms of writing. Pupils who are new to the country and/or new to English are supported in the EAL classroom until they are ready and able to assess the curriculum in their mainstream classroom.
Gauging the Learning Environment
The Trust Advisor Board come into school three times a year for an Away Day when they have their full Governing Body meetings, also where they participate in learning walks and meet with pupils and staff in order to gauge the learning climate. They told me they have a whole day in classrooms, talking to staff and building the experience of Middle Leaders who are asked to present to the Board on different aspect of their work. They describe this as coaching and ask challenging questions around all aspects of Teaching and Learning, adding that this as an "intense day".
A Model for Governance
Later in the day I talked to another member of the Governors/Advisory Board (via Teams). She is the Deputy Head at another local school and as part of that role she and the whole team spend three days a week in the school, so they can understand how it works, dig deep into the data and talk to stakeholders. She thinks it is a good model for governance. She is the anti-bullying Governor and says all the Advisory Board come from a teaching background except for the PCAB representative who reports to them.
Pupils' Experiences
I was able to meet with four Year 6 pupils who were also appointed House Captains, they told me that lockdown was hard and they got bored as they were not seeing their friends or teachers. They had lots of work to do but found it difficult to concentrate and do some of the work at home without the help of their teachers. When they had completed the work some had problems submitting it online. Some found the computers they had at home were "no good" and had to get a school computer. Many were working at home alongside their parents and siblings and found it difficult to access a device and a private area to work in, while others had problems with broadband. They said their parents were trying to do their own work so did not have much time to help them and when they did they often got the wrong answer. They liked the motivational videos sent by the school and the fact that staff made regular phone calls home to check if they were coping.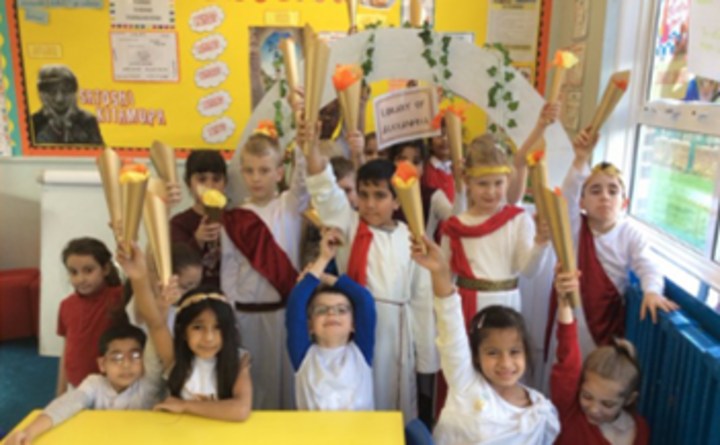 Extra-Curricular Activities
When I asked them what the best things about the Lea Forest Primary Academy was, they said the different special events that happen during celebrations such as the Christmas Play and Halloween Disco. They were sad as these would not happen this year but understood the reasons why. They said the teachers were very kind and good at helping them to understand work they are having difficulty with. They are also funny and caring. The group mentioned that every school does the Forest School activities and that there were (normally) lots of after school clubs such as sporting clubs, sport tournaments, handwriting club and languages club. They are hoping these will open up again very soon. 'Freddie Fit' was also mentioned as a positive activity that they liked to take part in.
Feedback from Teachers
They know how well they are doing in school by feedback from teachers, they use 'smiley traffic lights' and outline next steps when marking books. Teachers may use highlighters to comment on work and they may tick their work. They might be awarded DoJo points if it was a particularly good work. If they were doing particularly well they may be awarded 'Child of the Week'. They also get a full report every term.
Supporting an NQT
I met with an NQT at the school, she trained with Schools Direct and had her training year cut short as she was not physically in school. However, the school made sure she had lots of training opportunities during lockdown. She started out as a Teaching Assistant and then became a HLTA before she was persuaded to train as a teacher. She gained her degree through the Open University and started out in EYFS; she has had lots of opportunities to work in other years but she is now in Year 4. During her training year she spent 80% of her time in class and got very good support from the school. During lockdown she was able to work with colleagues to help develop a recovery curriculum. Although her Schools Direct training was cut short she says she is now confident to teach online or face-to-face and she can use lots of different platforms and training packages. She told me that her School Based Mentor (Deputy Head) and others checked in regularly.
Supporting Parents and Families
My next meeting was with three members of the Parent Community Advisory Group (PCAB). One parent told me she has a daughter who is in Year 6 and she struggles with her learning and gets support from Teaching Assistants. She says school have done a "fantastic thing" by keeping the same teachers in Year 5 and 6 and some other classes. This has helped children settle back easily. If the teacher did not stay the same then the TA moved up with the class so there was continuity and the child was known to at least one of the staff in the class. The parents I spoke with could not praise the school and teachers enough for all they have done and continue to do for their children. They said that the parents were very supportive of the measures the school has taken during the crisis and mentioned the school mini bus going out and collecting children who have no transport to school. They described the way teachers are on the door and all the Senior Team are available to talk to. They said they are not worried about parents evening being cancelled but they will have a questionnaire to complete and will receive a form about their child that the teacher has completed. They also said that the school made sure everyone had food to eat including breakfast and lunch, also vouchers were given out all the way through lockdown.
Very Supportive Parents
The PCAB organise (under normal circumstances) lots of fundraising activities and events designed to bring the community together, they are a very powerful group and are very loyal to the school. Circumstances have changed and visiting the school and organising events is no longer possible. They have had to cancel the Halloween Disco but the children will dress up in school and they will make the best of the situation. Breakfast club has been stopped and after school clubs are done in bubbles. The school does not provide wraparound care as there is very little demand for it but they have a partnership with a local school who do provide this facility. It is fair to say that parents and the Parent Community Advisory Board are very supportive of the school and all that they do for and with their children.
Making Connections with Children
My next meeting of the day was with the Pastoral Support Manager and one of DSLs. He has been previously mentioned in this report, by the parents I had spoken to and they highlighted his ongoing support for their children. He is someone who is able to make connections with children who find it hard to fit in at school and who struggle emotionally and academically. He leads a team of experienced mentors and is responsible for eleven lunchtime staff and play leaders. He tells me this is a very nurturing team with "old school but high expectations". They have lots of strengths in supporting the young people in Lea Forest Primary Academy.
Career Opportunities
I met with a member of staff who was a Teach First trainee which she admits was a difficult route into teaching. To make matters worse she was placed in a very challenging school with little or no support from the SLT. She has now been in Lea Forest Primary Academy for three years and loves it. She says the Headteacher has accelerated her career by moving her into a position of responsibility and into Year 6, stating that he trusted her and that made a huge difference. She also said the Trust were very helpful. She stated that he and the Senior Team have an open-door policy, and this is a school where people can say they are struggling without being judged. She is completing her NPSQL and is now an Associate Assistant Head.
Staff Wellbeing
We talked about staff wellbeing and all that was done to support all staff during lockdown and in the general day-to-day running of the school. The most important aspect is that staff feel trusted and are treated as professionals. This makes a big difference to their wellbeing and mental health. There is a feeling that everybody is working together and supporting each other and there is no 'us and them" in terms of hierarchy. People in all parts of the school feel that their contribution is valued.
Find out more about the IQM Inclusive School Award
If your school is interested in obtaining the IQM Inclusive School Award or you wish to talk to a member of the IQM team please telephone:
028 7127 7857 (9.00 am to 5.00 pm)
or email: info@iqmaward.com for further details.
Want more information on the IQM Award? Click here to request your free IQM information pack.