King's Oak Academy, King's Lynn, Norfolk, has achieved the Inclusive School Award.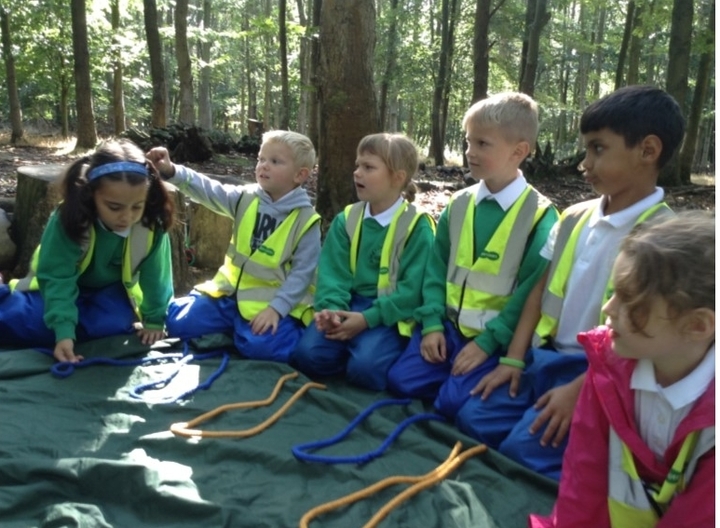 Fully Inclusive School
King's Oak Academy is a fully inclusive school for pupils from Nursery to Year Two. The staff at King's Oak Academy know the children well and are creating a vibrant school where pupils enjoy their learning. The school promotes 'Be safe, achieve and shine' in everything it does. This ethos can be seen throughout the school by the way pupils engage enthusiastically in their learning and in the wide range of opportunities they are offered in the school and beyond.
Fully Engaged and Motivated Students
Teachers work hard to make teaching and learning very engaging by using many different approaches, including Talk 4 Writing. Story maps can be seen all over the school and are also promoted to parents on the website. The children's writing is of a high quality, and the handwriting and presentation show the care and efforts which children put into their writing. 'Maths Meetings' are short daily sessions where children revisit a range of mathematics skills and vocabulary, such as telling the time, counting in twos to thirty, counting backwards from 100 to 0 in steps of 20. During the Year Two session, every child was fully engaged, motivated and concentrating. The teacher was pitching questions which challenged individual pupils and packed in so much learning into just eight minutes. The teacher introduced each theme with a focussed song that hooked the pupils and was highly effective. This daily diet of 'Maths Meetings' has resulted in confident pupils, still singing the songs to themselves later in the afternoon.
Positive Approach to Learning
Pupils are very keen to talk about learning at school. Pupils who are part of the School Council have a very positive approach to learning. One child said, 'I love learning everything.' They recognise that sound mats and other resources help them in their lessons and enjoy learning the wide range of subjects, including handwriting, maths, reading, music and science. They were also able to talk clearly about looking after others and helping to make sure everyone is happy and kind at King's Oak.
Keen to Support
The school leaders and SENCO are keen to support pupils with additional needs. They provide a wide range of individualised and small group interventions and opportunities. Well planned learning environments support the children's progress, for example, the 'phonics forest' is a cosy space for interventions. There are letters and sounds hanging from the ceiling on leaf shapes and comfortable 'nook' areas off the corridors. Positive displays promote the school's values, for example, good attendance is recognised on a weekly chart, which is displayed to show the progress of each class and also a display in the entrance area where parents can see the results.
Well-Presented Resources
The school values the pupils who are learning English as an additional language and the school has many displays to reflect their wide range of languages. There are 'talking tins' to support the displays so all children can access words on the displays. There are many dual language signs and books for everyone to choose and borrow. Well-presented resources are accessible to pupils and are used to scaffold and support in lessons. Each class has access to IPads to support learning.
Buzzing with Excitement
When pupils arrive back from the Forest School, they are buzzing with excitement. They have so much to share and it is clear that the experiences give them an opportunity to grow in confidence and develop practical and social skills, whilst learning and working with other children in a forest environment. The weekly sessions have mainly taken place outdoors in the woods with occasional indoor activities if the weather was particularly wet. Every child in the group has experienced new skills and they are very proud of their own achievements. This week these included using tools to cut and shape wood as well as team games such as dodgeball. The sessions are led by a Forest School Leader from Churchill Park Academy. He is sharing his skills with King's Oak Academy so that the school can create even more opportunities for outdoor learning in the future.
Great Support from Parents
A new 'Friends of the school' group has raised money to enable all children to have new classroom resources and subsidised trips. The group are also planning events, such as a disco, which all pupils can attend. This initiative has some great support from a group of parents and benefits every child in the school.
Exceptional Education through Working Together
King's Oak Academy joined the KWEST Multi Academy Trust in March 2018. The trust is clear that 'child focussed education' is their priority. The CEO and trustees place great emphasis on the KWEST core values, of which inclusion is uppermost. The trustees have a range of experience and a clear focus on the equality of access for all children in the Academy. They are passionate about enabling, supporting and challenging schools to offer an exceptional education through working together. They facilitate sharing best practice and training and aim to ignite innovation and high-quality education through large scale budget management and educational expertise.
New Experiences
King's Oak Academy ensures all children have experiences in the local community and the wider area, for example, recent clubs have included archery, football, tennis club and dodgeball. Visits have included Hunstanton, the Sea Life Centre and the pantomime. The school also takes Year Two to London to explore further afield and gain new experiences, such as travelling on the tube, visiting the streets from the Great Fire of London and seeing the landmarks of the capital.
Find out more about the IQM Inclusive School Award
If your school is interested in obtaining the IQM Inclusive School Award or you wish to talk to a member of the IQM team please telephone:
028 7127 7857 (9.00 am to 5.00 pm)
or email: info@iqmaward.com for further details.
Want more information on the IQM Award? Click here to request your free IQM information pack.