Kennington Park Academy in Lambeth has achieved Centre of Excellence status.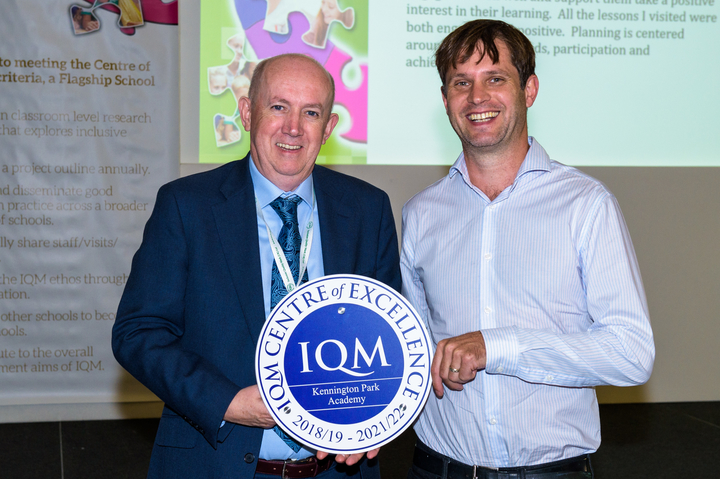 A Warm Welcome
Firstly, I would like to thank you, your team and your students for such a warm welcome. It was a privilege to spend the day with such a committed team and very special children.
Context
Kennington Park Academy (KPA) is a Key stage 1 and 2 Alternative Provision serving the London Borough of Lambeth area. The Academy joined the Parallel Trust in 2014. The provision capacity is 50 students and there are currently 48 students on roll aged 5-11. The school currently has 4 girls and 44 boys on roll. The largest group in the school are children of black Caribbean heritage (currently 33%). The next largest group is black African (currently 23%) and white British (currently 8%). 31% of pupils are entitled to free school meals and 8% of the current cohort have English as an additional language. Every pupil at the school has a SEN support plan and 12 pupils have an EHCP with a further 9 pupils under assessment.
Support
Attendance is currently 91%. There are currently 2 LAC, 3 children with CP plans, 2 children with CIN plans and 3 with EHAs. The teaching staff are supported by a speech and language therapist (one day per week), a play therapist (one day per week) and an integrated therapist (2 days per week). The school also benefits from one morning a week from a Mary Dolly Foundation-funded counsellor and there is an allocated school nurse and community paediatrician. The school buys in to the local authority EP service from Lambeth to support with completing EHCPs for students as required.
External Benchmarks
The school was awarded the Advanced Healthy School Award in 2008 and gained the Bronze award in 2016. The academy was accredited with the Let's get Cooking Award in 2009 and the International School award in 2011. Their first IQM award was achieved in 2016. Children generally start at the school with a history of negative school experiences and low levels of achievement. Progress at the school is good however due to very low starting points, children's overall attainment compared to national expectations is low.
Ofsted
The school's last OFSTED inspection was completed in April 2017 and it was deemed to be good in all areas.
Supporting another Local Authority
The Academy currently has a service level agreement with LB Lewisham and from September 2019, the provision will be supporting Lewisham with their new primary alternative provision. Commissioned by LB Lambeth, this academic year the academy has opened and is developing an SEMH provision, Oak Park. This provision will support the sixteen KS1 and 2 pupils whose needs will not be met in a mainstream school. The re-integration team/behaviour outreach team has been dissolved since the last IQM assessment as a result of cuts in funding. The Headteacher, SLT and SENCO do much of the liaison work with the schools who refer students in to KPA.
Sources of Evidence
Over the course of the review I spent time with each class, visited breakfast club, an assembly and completed several learning walks. As part of the review, I met with parents, students, a Governor, the Headteacher and various staff, including the counsellor who was particularly complimentary about the adhesion to clear boundaries and practices consistently applied at KPA.
Find out more about the IQM Inclusive School Award
If your school is interested in obtaining the IQM Inclusive School Award or you wish to talk to a member of the IQM team please telephone:
028 7127 7857 (9.00 am to 5.00 pm)
or email: info@iqmaward.com for further details.
Want more information on the IQM Award? Click here to request your free IQM information pack.