Jubilee Academy Mossley in Walsall has achieved Centre of Excellence status for the second time.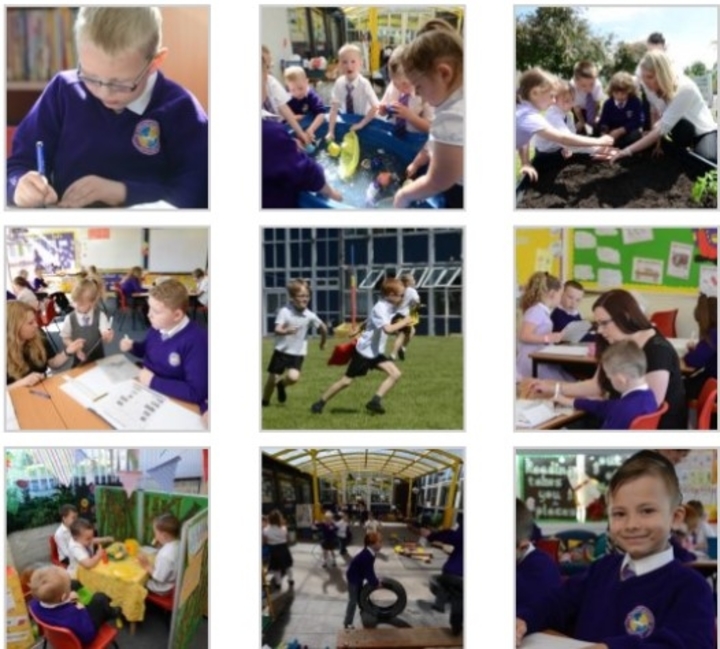 Background
Jubilee Academy Mossley is situated in a post war housing estate in Bloxwich, to the north of Walsall and the greater Birmingham conurbation. There are diverse signs of poverty and challenge within the community, epitomised by the derelict land adjacent to the school site (where a former public house was demolished) which leads to anti-social behaviour from local youths.
School Context
Jubilee Academy has a very high proportion of its pupils in receipt of pupil premium, for example, 76% of Year 6 children are registered for pupil premium and 79% in Year 3. Overall, 64.28% of the children attending Jubilee are entitled to free school meals. When SEND is factored in, with 38% of Year 6 children on the SEND register, one gains a clear understanding of the school's levels of complexity and challenge. As a result of these diverse indicators, this is a setting which lives and breathes inclusive practice. During the day the Headteacher described the school as "an oasis in a sea of chaos" which contextualises the school's circumstances well.
Children are Well Supported
Children enter school with weak basic skills and all personnel work with great dedication to ensure that children and families are well supported to bring about acceptable levels of literacy and numeracy.
Teaching and Learning has Improved
Leadership in the school has improved significantly in recent years and has taken careful steps to ensure that recruitment is matched to the school's needs. The quality of teaching and learning has improved over time and although there remains work to be done to reach the desired levels of progress and achievement, analyses demonstrate that performance is on a positive trajectory. Ofsted's recent short inspection concurred that the good quality of education in the school has been maintained since the former inspection.
Quality of Provision
In classrooms, the quality of provision is best summarised through the following indicators:
• A clear priority on key skills of English, maths and science.
• Consistent strategies to support positive behaviour.
• Positive learning climate throughout, with engaged learners at all times.
• Good questioning techniques used by teachers and support staff.
• Effective focused intervention and support strategies.
• Very clear expectations.
• Good pace in lessons.
• Effective marking and feedback.
• Positive pupil collaboration in learning.
• High profile of support strategies, including working walls, to support learning.
Developing Children's Writing Skills
The development of children's writing skills is among the school's key priorities and every opportunity is sought to promote good handwriting and effective self-expression in written forms. The assessor witnessed diverse examples of writing during the visit which included Year 3 children writing subordinate clauses, examples of different genres published in and around the school and by Year 6 examples such as the autobiographical account of Rosa Parks, the Civil Rights Activist from Alabama who refused to give up her seat on a bus for a white person.
A Transformed School
To reach the point at which the school has embedded good practice throughout has been challenging for the entire team, due to the school's context. The Headteacher is very clear about the fact that the improvements made are collective, pointing out that the term always used is "we" not "I". Nonetheless, parents are very clear that since the Head was appointed some three years ago that the school has been transformed.
The Headteacher's Influence
During the assessor's meeting with a group of parents it became clear that the Head's influence was behind the school's overall improvement. Typical comments were:
"He has the ability to know everyone,"
"he takes time" and
"David has brought about consistent discipline."
Supporting Children and Families
Parents cited diverse examples of how leaders had supported their children and families. They value the support they receive which varies from formal workshops for phonics to afternoon tea for Mother's Day. During the meeting parents also provided extensive examples of other activities which support them and celebrate their children's achievements. One particular example is of a small club dedicated to the needs of a child with autism for whom a small club constituting three children was created.
Parents and Friends' Association
The Parents and Friends' Association provides dedicated and cohesive support for the school in a variety of forms. Unusually, former parents can choose to remain members and continue their support. Some who met with the assessor, had children who were about to leave high school, but were still involve in the Jubilee PTA. This is a very positive example of community spirit.
Digital Communications with Parents
The school's use of the digital communication tool "Class Dojo" is a really effective means of alleviating parental anxiety, by receiving personalised messages and images from class teachers. The tool is also most useful for more sensitive communications related to safeguarding which the SENCO uses to liaise with parents.
High-Quality Personalised Support
Families receive very high-quality personalised support from a variety of personnel among whom are the office/admin team, family support worker and SENDCO. The person responsible for family and multi-agency liaison has been in role for some nine years. When she started her role, many hard to reach families were reluctant to engage. She is now trusted and offers support which ranges from attachment disorder to bereavement counselling, SEND matters and drug related guidance. Such support has a very positive impact on children and families and is interwoven with the school's PSHE programme, friendship groups, transition arrangements and CPOMS management systems which provides logs and alerts for key personnel. Collectively these support processes have a positive impact on the mental health and well-being of the school community.
Trust Review
A recent scrutiny by the Academy Transformation Trust, of which the school is a member, reviewed the strategies employed to support mental health and e-safety also highlighted features of practice which include worry dolls, mindfulness sessions, friendship groups and support from Walsall's CAMHS team, known as the 'positive steps team'.
Effective Distributed Leadership
The assessor recognises that whilst parents see the Head as the leader, he has been astute in bringing about effective distributed leadership, empowering all personnel to have a positive impact across the school. Whilst senior leaders are established, middle leaders are yet to develop the skills required to have the greatest influence on their colleagues but training and plans are in place to facilitate this. Furthermore, the school is poised to establish a Junior Leadership Team, consisting of pupils who will be empowered to have a positive impact on the school. As Ofsted reported: "Leaders have created an inclusive environment where everyone is valued and views are listened to and respected."
Strategic Improvements
Within the last year there have been strategic improvements to the school site which include refurbished classrooms in KS2, the creation of nursery provision within the school and the identification of a space for nurture provision. The latter facility is at a very early stage of development and much work needs to be done to make it fit for purpose. This action will form part of the school's onward IQM action planning for the year ahead.
Extra-Curricular Activities
Children from the Mossley estate do not always have experience of travel, culture or other experiences which may widen their horizons or create ambition. Consequently, the school has a crucial role to play and does so by offering diverse visits, experiences and activities for all. Among these are residential visits, trips to the theatre, theme days such as "Maths challenge" and "World Book Day", Careers day, Forest School activities, sports tournaments and other enrichment opportunities.
Inclusion is Well Embedded
The school's inclusive principles and practice are well embedded. The overall self-evaluation and forward planning are effective and have led to wide ranging improvements.
Inclusive Provision is Commended
There is much to be commended in the inclusive provision at Jubilee Academy. The team works in complex circumstances and is totally dedicated in bringing about the best outcomes for children and families. It was a pleasure to spend time in classrooms, to see such positive behaviour throughout the day and to talk with the children about their learning and progress. I am delighted to recommend that the school retains its Centre of Excellence status for the year ahead.
Find out more about the IQM Inclusive School Award
If your school is interested in obtaining the IQM Inclusive School Award or you wish to talk to a member of the IQM team please telephone:
028 7127 7857 (9.00 am to 5.00 pm)
or email: info@inclusionmark.co.uk for further details.
Want more information on the IQM Award? Click here to request your free IQM information pack.