Invicta Grammar School in Kent achieves the national award for inclusion.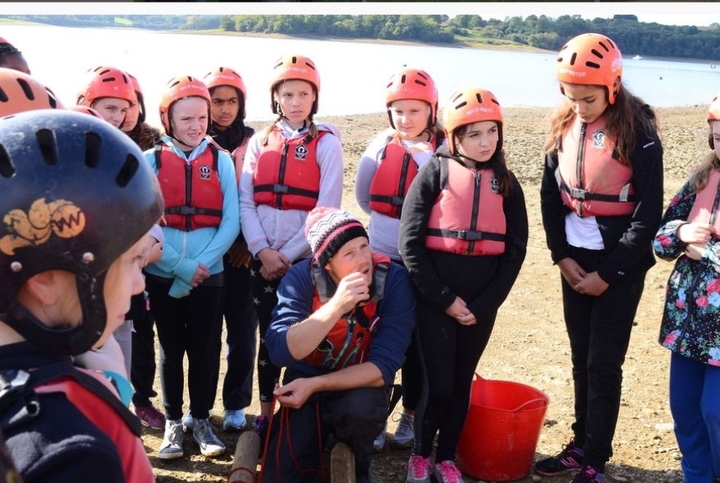 Sources of Evidence
My visit to the school enabled me to meet with all the key staff members who have held responsibility for the COE targets during 2017-18, as follows:-
• Headteacher.
• IQM Coordinator (reference elements 4 and 5).
• Teaching staff responsible for targets 3 and 6 (future teachers and growth mindset).
• Support staff with responsibilities within target 4 (EAL).
• Teaching staff with key responsibilities for targets 1, 2, 7 and 8 (PiXL, GCSE/A level reforms, PiXL Edge and the primary school partners, marking and CPD).
Clear and Accurate Analysis
The documentary evidence submitted to IQM prior to my visit gives a clear and accurate analysis of the progress made against all of the above targets. I was able to confirm the accuracy of their evaluations in the scrutiny of the hard copy information provided and through my discussions with key staff members.
Enthusiasm and Motivation
The drive and innovation demonstrated by the school is remarkable, the enthusiasm and motivation of the staff is highly infectious. This sits well with the statements on the excellent website:-
"Nurturing aspirations: Inspiring success".
PiXL
The partner primary schools have clearly benefited with the launch of PiXL and PiXL Edge and the collaboration with Invicta has been two-fold. The primary schools have had direct access to specialist teaching and teachers whilst the Grammar School has gained a much greater understanding of the Primary Curriculum. Leadership transition has been enhanced.
Future Teachers
The school has developed and is embedding the Personal Opportunity Programme (POP) and has gone on to identifying a group of students (27) with a particular interest and desire to go into teaching. Students from years 7-13 have looked at the history of teaching in the UK and abroad, educational systems, profiles of teachers and attributes/standards of outstanding teaching. They have also had to "Teach a Lesson" (15-20mins). The primary schools have also been used as placements.
Teaching Sponsorship Programme
The school has continued its innovative Teaching Sponsorship programme for students wishing to return to Invicta after completing their degree course and a future teaching contract. There are currently 3 former students who have spent a week in their chosen department, shadowing staff and form groups and have delivered workshop sessions.
Growth Mindset
Since my initial discussions with key staff members more than two years ago there has been a focus on developing a growth mindset approach across all departments and in tutor time. This embedding approach has seen changes in the use of vocabulary and also approaches used by staff and students. The school reports a raising of aspirations among students together with a deeper understanding by parents.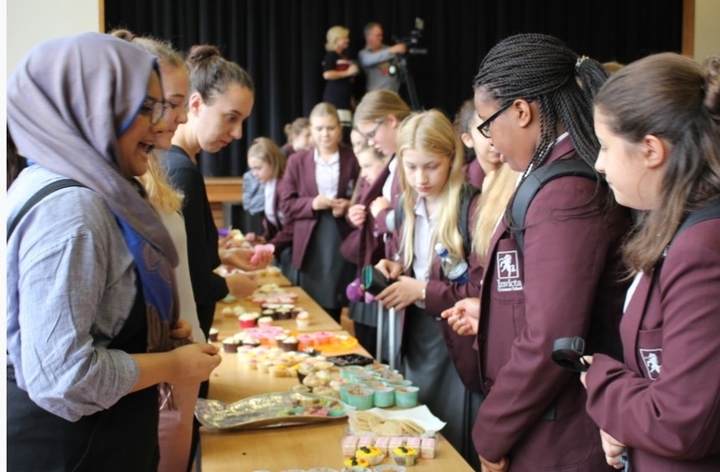 EAL
Although the school has relatively small numbers of students with English as an additional language, it makes outstanding provision. The Learning Mentor role uses a largely formal approach with students, with additional support from friendship groups, IT translator support, buddy groups, Cambridge EAL programme resources and support from the Academy Trust as a whole.
Enabling Successful Planning
An innovative approach used by teaching staff is to give the Learning Mentor advanced warning and information relating to future lessons, enabling her to plan sessions and provide appropriate resources.
CPD
The school has undertaken an extensive CPD programme over the last 12 months (Lifelong Learning CPD Programme 2017-18) and I was provided with hard copy documents outlining the programme. This covered the following areas:-
• Teach to the Top Principles (TTTT) Deeper Thinking Strategies.
• Questioning.
• PiXL Strategies.
• AFL Strategies (mobile marking, speedy feedback).
• Technology (Class Charts software, SIMS, iPads, IWB, Lessonbox, Tassomai).
• Growth Mindset.
• ITT/NQT programme.
• Post NQT programme.
• School Priorities.
• Maths skills, Literacy, Technology upskilling.
• Department development programme.
• Comprehensive support staff CPD programme.
The CPD programme has been developed with clear links to the School Development Plan, and audit of the staff skills and the needs of the students. It is an outstanding model and one which I feel could be used as an exemplar for all schools to follow.
GCSE and A Level Reforms
There is a clear explanation of the progress made in the documentation submitted to IQM. A feature of this progress is the recognition of the need to clearly communicate to all stakeholders with accurate and up to date information. This whole system follows through the school and into the careers advice offered to students.
The VIAT Trust
Invicta Grammar School remains a central role in the development of the trust with the CEO/Headteacher of Invicta Grammar School taking a lead in the developments within the primary schools and sharing good practice with all schools in the trust.
Absolute Commitment
I would like to take the opportunity to say a sincere thank you to all the staff, and students I have met during my visits to Invicta Grammar School. Their knowledge, rigour and absolute commitment to providing the very best teaching and learning environment for all students has had a profound effect.
Find out more about the IQM Inclusive School Award
If your school is interested in obtaining the IQM Inclusive School Award or you wish to talk to a member of the IQM team please telephone:
028 7127 7857 (9.00 am to 5.00 pm)
or email: info@inclusionmark.co.uk for further details.
Want more information on the IQM Award? Click here to request your free IQM information pack.