Horizon Community College, Barnsley in South Yorkshire achieves Centre of Excellence status.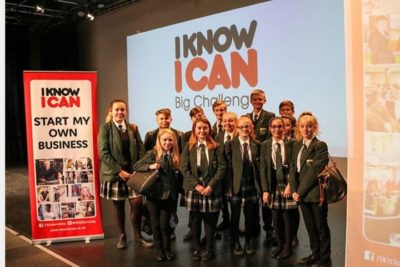 Context
Horizon Community College is a very unique school. There are nearly two thousand students and three hundred members of staff located on a purpose-built school. The facilities and grounds are amazing and considering the school is nearly ten years old, it is well maintained and looks as good as new. The organisation of students into five small schools ensures that the family feel is maintained and individual students are well known by staff. The students come first and staff go to great lengths to ensure their needs are met.
A Positive Atmosphere
The atmosphere in the College is warm and friendly and everyone goes about their business purposefully and positively. The Covid pandemic restrictions have meant that students have to be separated into bubbles, move about the school in a particular way and stick to strict Covid rules. They are happy to be in school and obviously enjoy being together.
Investment in Inclusion
The Principal's Team lead the College very efficiently and with great passion. They have high expectations and are ambitious for their students. Inclusive practices permeate every aspect of the College and there has been a huge investment in making sure inclusion happens. The provision for students at risk of exclusion is extraordinary and is very effective. Careers and enterprise education are also extraordinary and play a major part in creating a positive learning culture. The students I met have high hopes for the future and believe everything is possible if they work hard.
Students come First
The College prioritises the personal development of students above all else. They want to develop the whole child and have a holistic approach. Furthermore, they treat parents/carers as partners and have measures in place to support those who need it. Pastoral care of students is excellent and students know they are cared for.
Teachers are Supported
The development and wellbeing of staff is notably good and they tend to stay at the school for a long time. The large size of the College means there are many opportunities for promotion and to take on different roles. The College invests in staff training and development and makes sure they have the right conditions to do their jobs. The focus of inclusion is firmly in the classroom and teachers are supported in improving their practice and the quality of their teaching. This means they know how to meet the needs of students with a wide range of need in their classrooms. The provision for students with SEN is exemplary. Safeguarding processes are thorough and nothing is left to chance when it comes to student safety.
Find out more about the IQM Inclusive School Award
If your school is interested in obtaining the IQM Inclusive School Award or you wish to talk to a member of the IQM team please telephone:
028 7127 7857 (9.00 am to 5.00 pm)
or email: info@iqmaward.com for further details.
Want more information on the IQM Award? Click here to request your free IQM information pack