Holmwood Primary School in Middlesbrough has achieved the Inclusive School Award.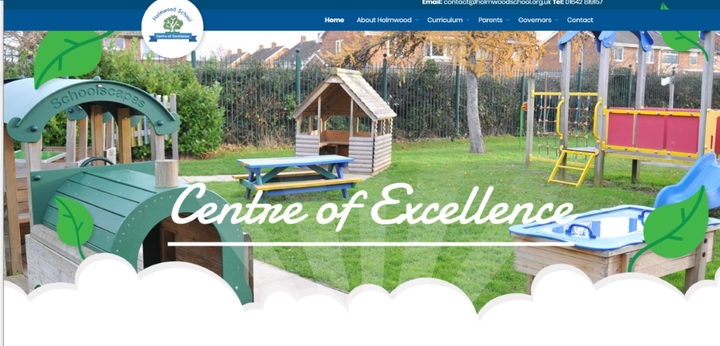 Caring and Inclusive
Holmwood School is a caring, inclusive setting with a warm, family atmosphere setting the tone for the culture of the school and where all children are welcomed from the moment they arrive. This over-subscribed specialist primary school in the Easterside area of Middlesbrough provides education for children with a wide range of special needs including autism, SEMH and complex and multiple learning difficulties. It serves children from reception age to the end of Year 6, with referrals coming from the whole of the Middlesbrough area and beyond. There is also a Key Stage 2 Support Centre on site providing education for children who have been, or are at risk of, permanent exclusion from mainstream school.
Individuality and Uniqueness is Celebrated
The challenges faced by pupils may be complex and diverse and they have often developed negative attitudes about school and education by the time they arrive at Holmwood. The message they receive here is that each child is accepted, entitled to all that is on offer and celebrated for their uniqueness and individuality. Images of happy, confident children being their best selves are displayed throughout the school; another way of showing that each child is valued. Leadership ensures that pupils, parents and staff are valued and positively reflected in a culture of mutual respect.
Unswerving in their Commitment
The Headteacher leads by example and his team are unswerving in their commitment to ensuring the best possible care and outcomes for their pupils, helping them overcome barriers to learning and supporting the most vulnerable child to find their strength. Leadership and governance ensure that the strong vision is shared frequently and that quality CPD keeps the school moving forward.
High Expectations for All
Staff have high expectations and believe that positive relationships between parents, staff and pupils will help them achieve the best outcomes; working hard to ensure this happens. All pupils benefit from the school's emphasis on strategies which build self-esteem, nurture the whole child and develop confident learners, fostering creativity as much as academic ability. The curriculum is planned to involve children, is delivered by enthusiastic staff who implement innovative practice and give pupils the best chance to be successful. The accessible, beautifully maintained building is designed to suit pupil needs, providing opportunities for children to demonstrate aptitude and social engagement, particularly in concrete and physical activities. Staff are skilled at meeting the social, emotional and behavioural needs of all pupils, including those who have experienced prior disruption.
Teachers Model Behaviours
Teachers model through words and actions the behaviours they want to see in an atmosphere of trust and respect. They prepare pupils well for change and this helps them to be more confident with the process, which is particularly helpful during transition. A member of staff said, "We follow the curriculum but prepare children for real life, giving them skills to help them cope in the future". This is an outward facing school, seeking best practice and learning from successful systems and strategies as well as providing outreach support to other mainstream schools, helping others learn from the expertise within.
Pupils Feel Safe
Pupils feel safe here because of the nurture they receive. They speak warmly of staff saying, "We do have to work hard but we always get the help we need". They are helped to understand their emotions and have a toolkit of strategies to help them cope and, as a result, they enjoy school, have fun learning and make positive contributions. Throughout school are displays and models of high standard showing vibrant learning in action and reflecting their interests. Classes are calm and purposeful, reinforcing positive behaviours through consistent and simple strategies and clear visual prompts. Children learn from mistakes, knowing they will be guided towards success.
A Broad and Rich Curriculum
A broad and rich curriculum follows their interests to develop cognition and well-being. A pupil said "We are lucky to be here. I'm proud of my school". School Council is selected by their peers and are proud representatives, keen to make a difference and to help staff and other pupils, especially those younger than themselves. They meet regularly to create a better environment and give more opportunities for others. Behaviour seen was exemplary, pupils were relaxed, polite and friendly, eager to chat and happy to share stories, such as seen when recalling a topic with a twist on Goldilocks which involved recall of the senses.
Parents have Confidence in the School
Parents have confidence in the school and appreciate the opportunities provided to work with the school and the ways they support them to help their children at home. Communications between home and school reassure parents, regular opportunities are given for contact. At pick-up time parents feel welcome to call in and they appreciate the regular phone calls which keep them well informed. They recognise that additional time and thought is given towards planning the curriculum and activities to ensure that all pupils feel included. A parent said "They do so much to help parents find our own support through groups and activities such as trampolining and the autism football team. It really helps with interaction and confidence."
Impressive Achievements
The quality of education, care and support results in impressive achievements with progress scores well above average. In 2017, Holmwood School was ranked as England's top performing special school and has achieved awards which recognise its drive and ambition for children such as Active mark, International School status, Platinum Sing Up and is a Healthy School
Find out more about the IQM Inclusive School Award
If your school is interested in obtaining the IQM Inclusive School Award or you wish to talk to a member of the IQM team please telephone:
028 7127 7857 (9.00 am to 5.00 pm)
or email: info@iqmaward.com for further details.
Want more information on the IQM Award? Click here to request your free IQM information pack.