Heathmere Primary School in Wandsworth achieves the Inclusive School Award for the third time.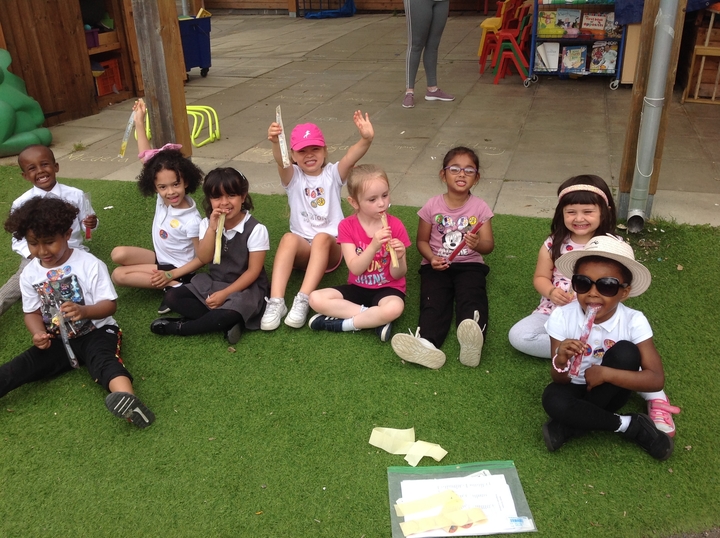 Context
The Headteacher and Deputy Head gave an overview of the school context and the school priorities going forward. The school is in a deprived area on one of Europe's largest housing estates and is a two-form entry school. The school has the highest mobility figures in the Borough and this figure has been even higher this year due to Brexit and general turbulence in temporary housing. The school is made up of pupils and families from many different nationalities and many different languages are spoken at home. It is a maintained school with a very supportive local authority.
Safeguarding Children
The Headteacher leads the Safeguarding Team. The Family Liaison Worker, one of the Safeguarding Team, meets the children concerned to gather appropriate information and then assigns follow-up to person/team best placed to ensure positive outcome. The team work well with the local MASH (Multi-Agency Safeguarding Hub) team, and they have a school based social worker in school two days a week who has a targeted caseload. There is an experienced Safeguarding Governor who comes into the school regularly to meet with the Safeguarding Team. There has been an increase in child protection and safeguarding referrals during the last year of the Covid 19 pandemic. Mental health issues in families have meant that many struggled during the last lockdown and incidences of violence have increased. Parents and children are usually comfortable with speaking to the school team.
Support During Covid
During the last lockdown, the school set up a food hub and consequently met a lot of vulnerable families and fostered on-going supportive relationships with them. Additionally, the school set up a weekly book swap where families could drop into school to change reading books and touch base with staff, these activities were in addition to the regular phone calls that were made home every week by class teachers. Remote learning was complicated as a lot of families did not have access to appropriate devices and Wi-Fi, therefore Heathmere ensured there was a mixture of learning opportunities on offer. A decision was made not to deliver live teaching because of the shortage of devices but also because so many families were living in overcrowded housing and could not find the quiet space to engage. However, there was a daily thirty minute get together with children, to outline the day's learning activities, kept them in touch with their peers and let them see and hear their teachers, to maintain continuity and a sense of normality in what were unprecedented times. The school also sent home blank exercise books and paper-based learning packs. The Family Liaison Worker has developed a strong relationship with the local Citizens Advice Centre and together they set up a regular video call for parents who wanted to access advice. This was extremely helpful as most of the Citizens Advice Centres were closed throughout lockdown.
Now School Has Resumed
In the new academic year, the school will be offering a 'Start Strengthening Families' course and the Family Liaison Worker is trained to deliver this. Currently she is targeting families to ensure take up is good. She regularly sends out details of courses available for parents and lots of people accessed these during the year especially during the lockdowns. The Family Liaison Worker is also part of the attendance team, and she follows up on persistent absence. Her relationship with families is very strong because of the supportive work she does.
The Nurture Lead spoke about the development of nurture this year. This is the second year of nurture and although the Covid pandemic has set things back it is proving to be very successful. She explained that the school uses a programme called PATHS (Promoting Alterative Thinking Strategies), which is designed to facilitate the development of self-control, emotional awareness and interpersonal problem solving and negotiating skills. The teachers in all classrooms use the same PATH language and activities that is also used in nurture, this means children are more relaxed and comfortable when they are in mainstream classes.
The Learning Mentor has supported children from the nurture group both within nurture setting and in the classroom. The Learning Mentor works with children to develop their SEMH language skills using the PATH language. He works with the nurture team to support children to develop the confidence to share their feelings using a range of resources and strategies. The Learning Mentor and Nurture Lead work with children to ensure the strategies used in nurture support transition successfully back into full-time class.
Since the children returned to school they have been getting on with their learning and have settled well. Assessments have not shown any major regression in reading. Normal interventions in place before lockdown took place virtually when the children were not in school. Staff told me they are proud that they maintained the normal timetabled interventions in such difficult circumstances.
Well-Being a Priority
Staff well-being is carefully planned and organised and is a whole school focus, along with the wellbeing and mental health of pupils. There is a counselling service which all staff have access to and the Headteacher is very approachable and helpful. Both the Senior Team and staff in general are very supportive of each other. The support staff are well trained and there were many opportunities during the lockdown periods to take up additional training. Staff training, development and CPD was maintained throughout the year. Collaboration is key and staff are encouraged and enabled to work together to improve their practice. Staff meetings are often used for collaborative planning and discussions about teaching and learning.
Ongoing Support for Speech and Language
The main area of concern is speech and language development and because of the high level of deprivation in the area the school is always playing catch-up. SENCO tells me that the school has benefitted from having their own Speech and Language Therapist, which they share with two other schools. During the second lockdown the TAs continued to provide one to one support in speech and language in small groups virtually via Zoom whilst many vulnerable children attended the in-school provision. The ones who engaged with the remote learning at home did well in terms of progress, as did the ones who came into school.
Find out more about the IQM Inclusive School Award
If your school is interested in obtaining the IQM Inclusive School Award or you wish to talk to a member of the IQM team please telephone:
028 7127 7857 (9.00 am to 5.00 pm)
or email: info@iqmaward.com for further details.
Want more information on the IQM Award? Click here to request your free IQM information pack