Grovelands Primary School in Walton-on-Thames achieves the Inclusive School Award for the second time.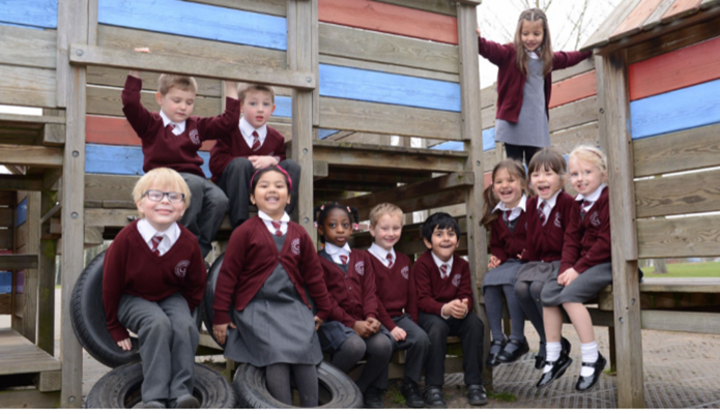 Context
Grovelands Primary is a culturally diverse school in Walton-on-Thames in north east Surrey. It is two-form entry, with the exception of Years 3 and 6, which both have three classes and the next Reception cohort will require a bulge class. There are two nursery classes, one part time and one full time. The percentage of pupils eligible for Pupil Premium, who speak English as an Additional Language and with SEND is higher than the national average.
Exciting and Inclusive School
There is a lovely welcoming entrance with a friendship display, the school's values and children's artwork. The positive, welcoming atmosphere continues across the school and parents comment on this too, appreciating the welcome they receive every morning. From everyone spoken to, it is evident that Grovelands is an exciting and inclusive school.
Unequivocally Inclusive
The vision for the school is unequivocally inclusive: 'Everyone Reaches Their Full Potential'. All staff are included and buy into the vision and as one governor said:
'The Headteacher has drive and vision but brings everyone along with him'.
Pupils Know How to be Inclusive
The values were reviewed last year in consultation with staff and pupils. The six new values are: Respect, Uniqueness, Trust, Determination, Kindness, and Friendship. These underpin the school's approach to behaviour and the curriculum and impact on the development of pupils' attitudes. Pupils in all year groups have a good understanding of the values as appropriate for their age. They develop empathy and staff model how to support individual pupils which helps ensure that pupils know how to be inclusive.
Overcoming Barriers to Learning
Pupils at Grovelands achieve well, including those who are disadvantaged, those with SEND or with EAL. It works hard to overcome any barriers to learning that the pupils might have in order that they can achieve success. The Inclusion Leader joined the school at the start of this academic year and has been proactive, positive and passionate in her role, introducing a number of strategies, including the Pupil Passport for SEND pupils which takes account of pupil, parent and teacher views.
High Quality Teaching and Learning
Quality First Teaching and a motivating curriculum are at the centre of high quality teaching and learning at Grovelands. The curriculum is inclusive, innovative and exciting, being enriched in a number of ways, particularly through OAA, music and computing. There has been considerable development and investment in ICT, so it is now a real strength and pupils with additional needs are supported well through IT resources.
Supporting Pupils Through the Pandemic
Home learning was quickly and successfully established during the recent 'lockdown', partly due to its strengths in ICT. Excellent use was made of Google Classroom; a mixture of live lessons and pre-recorded videos were deployed; and staff worked through misunderstandings with individual pupils and gave personal feedback.
Well-being is a Priority
The well-being of both pupils and staff is a priority. Pupils have a voice. The 'I wish my teacher/parent knew…' initiative gives them the opportunity to communicate any concerns and they know who to go to if they have a problem, having worked through the Helping Hand strategy. Pupils all appear very happy and engaged in their learning. They say that other children behave well and the teachers really help them learn. Their comments about the school and the staff reflect their love of the school:
'I like everything at school' and 'every teacher is really friendly'.
Everyone Feels Included
Both teachers and Learning Support Staff (LSS) are full of praise and respect for the Headteacher and the leadership team and feel included. They appreciate being consulted on possible changes and being listened to by the Headteacher, knowing that their views will be taken account of. They say the relationships between staff and between pupils across the school are good and that the school is a nurturing environment.
'There really is an open-door policy, we work collaboratively and anyone will give you advice'
Supporting Pupils and Families
Staff across the school feel they know the pupils and their families well and are quick at identifying any needs and providing support or signposting them to other professionals.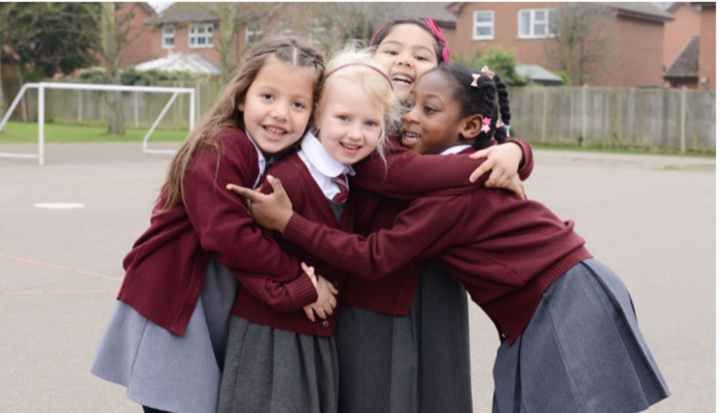 Opportunities for CPD
Staff value the opportunities they have for CPD, which has covered a wide range of topics. As a result, teachers are confident and skilled in meeting a range of needs in their classrooms and the LSS are able to run targeted interventions effectively.
Strong Partnership with Parents
The school works hard to forge a strong partnership with its parents, involving them in school life, showing them how best to support their child's learning and taking on board their views. Communication between home and school is excellent. The celebratory weekly newsletter provides a comprehensive account of school life and the school's website is welcoming, user friendly and informative. Parents know they are welcome to come in and speak to staff and appreciate that teachers and senior leaders are available every morning and are happy to listen.
Proactive in Meeting Pupils' Needs
Grovelands is regarded as a 'nurturing school at the centre of the community'. It is innovative, open to ideas, continually evaluating its provision and proactive in meeting the needs of all its pupils. The Headteacher is forward looking and his plans for the school's future include having a radio station and further strengthening its role in the community by running holiday provision. His inclusive approach has a positive impact on the whole school community and there is much to celebrate and to share.
Find out more about the IQM Inclusive School Award
If your school is interested in obtaining the IQM Inclusive School Award or you wish to talk to a member of the IQM team please telephone:
028 7127 7857 (9.00 am to 5.00 pm)
or email: info@iqmaward.com for further details.
Want more information on the IQM Award? Click here to request your free IQM information pack