The Ferrars Academy in Luton has achieved the Inclusive School Award again.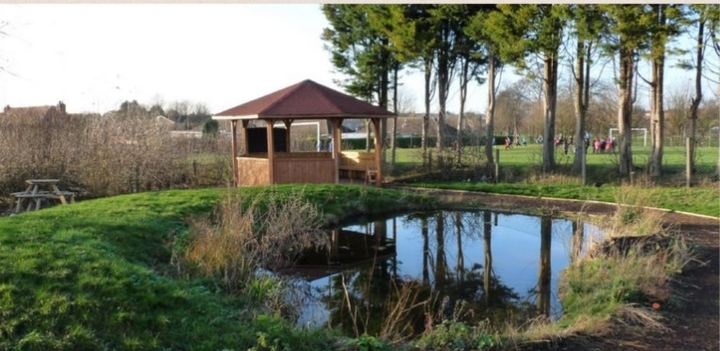 Ethos and Commitment to Inclusion
Respect for the uniqueness of every child and care for all members of the community are hallmarks of The Ferrars Academy. The school motto displayed in the front entrance to the school 'Learn and Grow Together' is a strong indicator of the school's ethos and commitment to inclusion and is expressed by every member of the community. Senior leaders have successfully created a vibrant learning environment in which every child is carefully considered for their needs and for the contribution they can make to the school. Similarly, all staff are respected for their talent and skill and are included in every aspect of school life. This is a happy, inclusive school at the centre of a community that appreciates all it does to serve local families and children.
The Importance of the Family Workers
An exceptional strength is the way in which senior leaders have developed and facilitated the work of the Family Worker and the Family Worker Assistant. The many opportunities for families to become involved in the life of the school are detailed in the Element 6 section of this report but this early intervention work carried out also needs to be acknowledged. The Family Workers are clearly highly respected by outside support agencies and they work closely together to ensure a high level of support. The school Family Workers assist with 'early help' assessments and often prevent an escalation of difficulties. They advise and intervene on housing issues, children's behaviour and other serious matters that might threaten the stability of family life. Over time they have built very strong relationships with the families needing the greatest level of support.
Believe You Can
The school's approach to teaching and learning has undergone a rigorous review following attendance by staff at a conference on 'Growth Mindset'. Consideration of the principles underpinning this research has helped the whole school community to adopt a new approach to tackling challenge. The mantra 'Believe you Can', is referred to frequently as pupils and staff remind each other that it is ok to be stuck or to find a particular piece of work difficult. The approach is 'what can I do to help me overcome this problem?' rather than 'I cannot do this'. Pupils have been helped to discover positive ways forward and their self-belief is very evident. Those experiencing Special Educational Needs or Disability (SEND) have increased in confidence and self-esteem as mindset limitations have been removed. To ensure there is continuity for the pupils and understanding by all staff, the midday supervisors have been provided with prompt cards to remind them to encourage the growth mindset approach at lunch time. Children are praised for using phrases such as 'mistakes make me grow' and 'I will have another go'.
Excellent Pupil Behaviour
Behaviour of pupils is excellent, and staff say that it improved further when they introduced the pupils to the 'Believe you Can' concept. School Council members spoke positively about the school and were proud to have been chosen to represent their friends. They confidently described what they do when they face a problem and described a number of strategies learned. They enjoy the creative opportunities planned for them and during the assessment day were learning dance styles representing different countries participating in the football World Cup.
The Importance of Support Staff
Support staff have been trained to lead 'Talking Partner' sessions to help build confidence, speaking and listening skills. Teachers greatly value this intervention and say that it has made a significant difference to classroom learning behaviour. Children who in the past were reluctant to fully engage and contribute to whole class activities have gained confidence and participate far more fully. The work of support staff is greatly appreciated; teaching assistants see themselves as highly regarded members of a very proactive teaching and learning team. They have good access to training and attend the weekly inset meetings with teaching staff. Pupil mobility is high partly because the local hospital is nearby where many parents are employed on short term contracts. This heightens the importance of good record keeping and there is a portfolio of work for every child.
Supporting Pupils
Pupils with special educational needs or disability (SEND) are very well supported. The Coordinator recognises the importance of early intervention and because she is also the Nursery teacher she is well placed to carry out early assessments and to track pupils as they progress through the school. As stated, mobility is high so it has been essential that there are good relationships with feeder schools. She is very sensitive to individual need and is able to describe examples of how the learning environment has been adapted to accelerate learning. She communicates with parents sensitively and appreciates that parents of a child with a profound need will need a great deal of support.
Positive Parents
Parents are overwhelmingly positive about the school. They are particularly appreciative of the Headteacher and senior leaders for the high level of support given. One parent said, 'they are more like family and really look out for us and our needs'. They greatly appreciate the many opportunities for them to share in school life and complimented staff for the way they use the charging policy to ensure that every family is included. Most activities are free and when there is a charge it is minimal or an optional contribution. They understand the school's commitment to growth mindset and described a circus skills workshop that was held in school. Parents and children worked together to learn new and challenging skills and had to adapt their approach to overcome difficulties. This was an excellent practical way to help the whole school community fully appreciate the educational pedagogy underpinning growth mindset research. Everyone involved became more resilient and able to share ideas to acquire new skills.
Supportive Governors
Governors fully support the inclusive ethos of the school and greatly appreciate teachers' presentations at their meetings. Responsibilities are shared and the experienced Chair of Governors oversees the work of the safeguarding leaders in school. She is very aware of staff workload and has consulted other governors and senior leaders about altering the timing of meetings so that they are held closer to the end of the school day.
At the Centre of the Local Community
As can be seen from the detailed information given in the Elements 6 and 8 the school is at the very centre of the local community. Many families live close to the school and make use of the opportunities to become involved in school life. Even those who do not have children in the school can become involved and may hire rooms for special occasions, attend the summer fete or join the monthly over 60s club.
Find out more about the IQM Inclusive School Award
If your school is interested in obtaining the IQM Inclusive School Award or you wish to talk to a member of the IQM team please telephone:
028 7127 7857 (9.00 am to 5.00 pm)
or email: info@inclusionmark.co.uk for further details.
Want more information on the IQM Award? Click here to request your free IQM information pack.