Fairfield High School for Girls, Manchester has achieved Flagship status for the second time.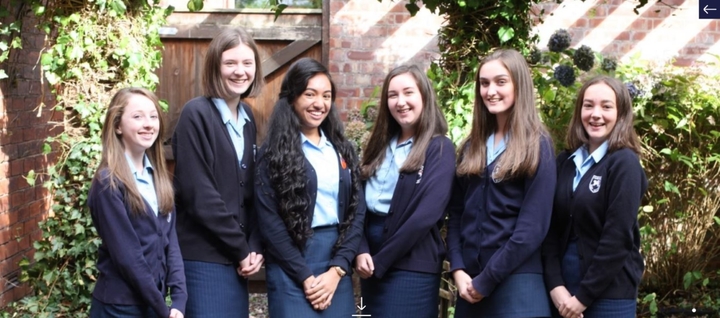 Making a Difference
Fairfield High School for Girls is an outstanding Academy for girls from ages 11-16, with 972 pupils on roll. It is a school that believes that they can make a difference to their pupils and it does! Staff at school firmly believe that the best place for their pupils is in school so that they can access the highest standards of education and if necessary, the support mechanisms offered by agencies employed by the school. Through the dedication of the staff team, Fairfield succeeds in providing a learning environment where everyone, pupils and staff, are helped to succeed. The school and staff pride themselves on their highly inclusive approach, a school where inclusivity and achievement remain at the heart of everything that the school does as can be seen by their motto, 'Excellence in a Caring Environment.' This is a fact that was confirmed by the Department for Education for their most recent examination results where Fairfield was the highest performing school in Tameside and one of the highest performing schools in the North-West and the country. A fabulous accolade and a testament to the hard work of the staff and the pupils and clearly demonstrates their superb inclusive practice, underpinned by their core values enshrined in the acronym FAIRFIELD: Focus, Aspiration, Independence, Respect, Fairness, Inspiration, Empowerment, Learning and Determination. A fact I can attest to from the evidence of the IQM Flagship Review, and from discussions and meetings held with stakeholders at the school during the review.
Aspirational and Inspirational Leadership
Leadership from the Headteacher and his Senior Team, provide an aspirational, inspirational, calm and measured leadership and that vision and ethos and values permeate all that they do and is wholeheartedly shared by all pupils and adults who work or are involved with the school. Everyone actively contributes to and is actively engaged with the continued development of this ethos. There is no doubt that this is a school that places students at the heart of what they do, and it is this that makes it such a highly successful, outstanding and oversubscribed popular school.
Polite and Courteous Pupils
I continue to be impressed by the confident, happy and extremely polite and courteous pupils who were able to talk honestly and confidently about their learning and their experiences at the school during a drop-in to a number of year 11 mastery classes in English and Maths with a focus on specific revision areas taught in detail and with groups mixed and not part of their normal groupings and with different teachers. Pupils spoken to were appreciative of the efforts made to ensure they were stimulated to learn and be successful. I also continue to be impressed by the shared vision of the staff in the school at each review. Staff are inspired to develop as individual life-long learners and to play a full part in and immerse themselves in the inclusive ethos of the school. There is a vibrant, stimulating, learning environment across the school with a very clear focus on helping pupils to develop the skills they need to be effective and well-rounded adults in a multi-cultural society and are actively encouraged to develop the skills needed to be or become independent learners. Behaviour seen during the review was superb and the staff and students should be proud of this. During the day I met a variety of staff to discuss and thoroughly explore progress since the last review and the Action Plan for the year ahead which enabled me to build a fantastic picture of the superb inclusive practice at the school. This very distinctive school has personalisation at its core and pursues excellence in learning and teaching with rigour and determination, embedding a culture where change is continually embraced, and creativity and adaptability are central to all aspects of its work.
A Vibrant, yet Calm School
During the Review, I experienced the school in operation, witnessing a vibrant, yet calm school showcasing its values and vision, delivering quality teaching and learning experiences for pupils and demonstrating their superb inclusive culture that is a natural part of the everyday experience shared by staff and students. Clearly staff and students value and respect each other, with excellent rapport between both. The staff is very positive about and proud of what is achieved in the school and as a matter of course they go beyond what is expected to ensure that the pupils' needs are met. They are committed to developing pupils as confident life-long learners, fostering an ethos that is safe, secure and caring where relationships are based on mutual respect, within a structured yet stimulating, creative and engaging curriculum that is accessible and challenging for all pupils, providing appropriate courses that meet the needs of pupils and through staff who are highly trained and motivated. This is a fact I can attest to from the evidence gleaned during this year's review.
Superb Support, Care and Nurture
There is a superb quality of support, care and nurture that is continually evolving to enhance provision at the school, as evidenced by the recent restructure of the SEND and Pastoral teams in the school so that they can better meet the needs of pupils, such as the appointment of an in-house Careers Advisor who also acts as a Learning Mentor, but who has a focus on CEIAG and building links with local companies and developing business links. The Careers Advisor is an extremely enthusiastic member of staff who is working hard to broaden the school's already excellent links, through a variety of opportunities such as the speed dating event, work experience, the RAISE project, the Business Mentoring Programme and links with local colleges. All staff I spoke to in meetings or around the school were highly enthusiastic, highly motivated, professional and work exceptionally hard to ensure that the needs of all pupils are met.
Inclusion Lies at the Heart of Everything
At Fairfield High School for Girls inclusion is evident and lies at the very heart of everything that happens. Fairfield High School continues to grow as a superb inclusive school community focused on quality teaching, learning and life experiences for all those involved. Staff from the inspirational Headteacher and his Senior Leadership Team down have a clear vision of where the school is going and what is needed to get there. The continual drive for excellence is evident across all areas of the school and is key to what is done here with extremely hard work staff ensuring continuous improvements in their superb inclusive practices. They make every effort to ensure that everyone shares and contributes to maximising the success for all who work in this fabulous inclusive school or are educated here. Underpinning this is the effective use of a diverse range of professional partners and agencies to ensure the inclusive ethos and atmosphere continues to meet the changing needs of its pupils, their families and its staff. A continuous and evolving culture of critical reflection underpins the work of the school at all levels. Existing strategies, programmes and projects are monitored, evaluated and refined to ensure the school, its staff and students move forward, developing its superb inclusive practice and sharing this with other schools, locally, and further afield.
A Rigorous and Thorough Review
Having completed a rigorous and thorough review and having discussed and agreed the targets cited in the report and their involvement in and capacity to support and attend Cluster Group meetings and understanding that their involvement will form a significant part of their next annual Review, reflecting their capacity to maintain their Flagship Status.
Find out more about the IQM Inclusive School Award
If your school is interested in obtaining the IQM Inclusive School Award or you wish to talk to a member of the IQM team please telephone:
028 7127 7857 (9.00 am to 5.00 pm)
or email: info@inclusionmark.co.uk for further details.
Want more information on the IQM Award? Click here to request your free IQM information pack.