Fairchildes Primary School, Croydon, part of the Fairchildes Academy Community Trust, achieves Flagship School status for the third time.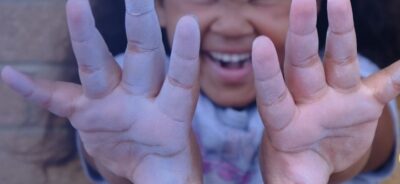 Introducing Fairchildes
Fairchildes Primary School Primary is a two-form entry school situated in New Addington, Croydon. Fairchildes is one of three schools in The Fairchildes Academy Community Trust, all based in the London Borough of Croydon. Fairchildes works closely with its sister schools sharing an Executive Head Teacher; whilst also retaining its individuality. Staff across the three schools support each other by engaging in shared personal development and planning opportunities for Subject Leaders.
Dynamic Leadership
It was evident from the first meeting with the Senior Leadership Team at Fairchildes Primary School that the inclusion of all pupils, regardless of background or need is a fundamental priority of the school. The Head of School shared her belief and passion for supporting the wider community; providing an environment where all members of the community are valued and supported. This is a school priority that has been further enhanced since the Covid 19 pandemic. Senior Leadership Team are very aware of the importance of developing resilience amongst pupils and their families in order to give each child the best opportunity to succeed and experience a broad range of opportunities.
Parents in Partnership
Parents are effusive in their praise of the school and the incredible support that the school has given to them and their children. The school has an open-door policy where parents are invited to bring their children into their classrooms every morning. A buggy park is established to allow young children to be securely looked after whilst parents settle older children in their classrooms. Hot bagels are also available to anyone who would like one. Parents of pupils from the 360 Centre stated that the support they receive from the staff at Fairchildes Primary school is phenomenal. They described how staff are always professional and open with them and offer plenty of reassurance. They felt that staff go out of their way to support their children and make sure that they can take part in events and activities that happen within the mainstream classes such as a Year 5 camping trip.
Informal Support
Further support is in place for parents who have English as an Additional Language. Regular coffee mornings are held to support parents in understanding what the education system is like in the United Kingdom, information regarding parents' evening and school report proformas have been shared; with explanations of the specific language that will be used about their child's learning. The member of support staff responsible for working with this group of parents has also created a guide to understanding the health system in the UK. The guide includes useful information such as how to book a doctor's appointment and the different numbers to use for contacting the emergency services.
Holistic Care
The mentors play a pivotal role in supporting the parents at Fairchildes and are visible and available every morning for parents and pupils alike. Their role involves supporting and empowering the whole family, ensuring that any barriers to school are identified and removed; with parents encouraged to use strategies that the school has put in place that have successfully helped their child. The mentors support families in a range of ways including engaging with parents to improve pupil attendance, acquiring school uniform, housing, sourcing, and delivering furniture and supporting with medical appointments. These roles however are not exclusive to the mentors, who reinforced how all staff work hard to create a sense of community at Fairchildes; for example, the school cook collecting a set of bunk beds for a family and saving meals for the family of a young carer is an example of the whole staff approach taken to supporting vulnerable families.
Dedicated Teamwork
According to one member of staff, "Fairchildes School is a fantastic place to work and is somewhere where you are valued and always thanked for your efforts." Support staff are included in regular meetings and are also actively supported and encouraged to develop themselves professionally.
"Fairchildes feels like family"
is how one member of staff described working at the school. Staff valued the fact that the Senior Leadership Team are readily available and operate an open-door policy.
Removing Barriers
Class teachers described the importance of early identification of needs and talents and ensuring learning is accessed by all pupils so that every child feels included. Pupils are encouraged to record their learning in a variety of ways, including the use of a digital platform for those pupils who may find recording their work with pen and paper a challenge; removing literacy barriers to allow pupils to demonstrate their understanding of the broader curriculum. Staff explicitly use the language of resilience in their classrooms and create a safe environment show them attempting a number problem in maths several times and explaining their errors each time is an example of how pupils are being encouraged to be resilient and take ownership of their learning.
Building Resilience
Pupils spoke enthusiastically about their school. They were positive about the broad range of clubs that were on offer and shared the details of a number that they had attended. They eagerly shared their experiences of camping, Go-Ape activity days as well as their attendance at maths and literacy support groups that had improved their confidence in learning. They described how they had overcome challenges and fears by being resilient and the positive affect that this had had on their self-confidence both in class and when socialising with their peers; increased resilience when dealing with challenging emotions was also shared. When asked about how they are supported in school, one child stated, "If we struggle then we can have extra support or if we have bad feelings a mentor can help us." "Amazing Teachers," is how another child wanted to sum up their school.
Supportive Challenge
The Chair of Governors is actively involved in the school and feels fully informed as to how the school approaches inclusion. Governors are encouraged to use the School Development Plan to guide them on any visits that they undertake. The Chair shared how Fairchildes staff are constantly reflecting on ways to improve their practice and how best to support their community. She shared that the relationship between herself and The Head of School is one of mutual respect and honesty, where open conversations about the success and challenges of Fairchildes Primary School are encouraged. A former pupil herself, the Chair of Governors shared the positive experience she had had when she attended the school and therefore wanted to be able to give something back; both to the school and the community it serves.
Find out more about the IQM Inclusive School Award
If your school is interested in obtaining the IQM Inclusive School Award or you wish to talk to a member of the IQM team please telephone:
028 7127 7857 (9.00 am to 5.00 pm)

or email: info@iqmaward.com for further details.
Want more information on the IQM Award? Click here to request your free IQM information pack