Daubeney Academy, Bedford has been assessed for the fourth time.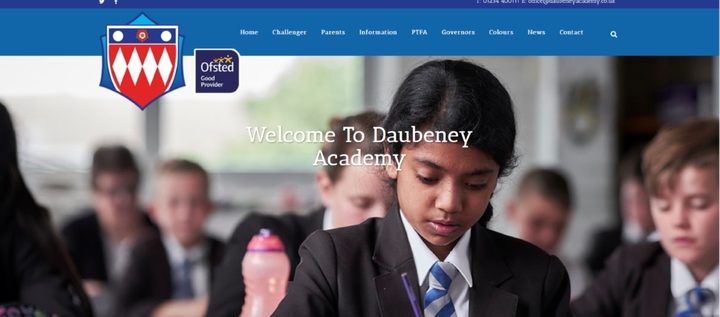 Evidence Supplied
Thank you so much for allowing me to visit your school on 27th and 28th June and to carry out your IQM assessment. Thank you also to Mrs Tessa Cliff-Reid who prepared all the documentation and arrangements for my visit. I know how much time and effort this takes and it was really impressive, because I know that Tessa has only been in post since September. Her knowledge of all aspects of the school was evident in the self-evaluation document and in the information she gathered for me to peruse. She has a very good overview of the school and was able to answer all my questions about every possible aspect of the school. Furthermore, she ensured I met with the relevant staff and pupils who could give me even more information.
A Very Welcoming School
Everybody I met was very welcoming and were happy to tell me all about the school. Pupils were especially keen to tell me about their experiences and about the progress they are making.
Every Child is Valued
Daubeney Academy is an inclusive community that values every child. Everything is done to ensure that children are supported and challenged in equal measure. Although academic achievement and attainment is a priority, the school takes great pride in its work around developing the whole child and helping them to become active, caring and responsible citizens. The children are a real credit to the school and they are well able to articulate the school's values and principles. They feel very safe and secure and have great respect for the teachers and support staff who care for them and who help them to learn and achieve.
Commitment to Inclusion
I was able to meet with many members of staff who left me in no doubt about their commitment to inclusion which resulted in direct action to make this happen.
Converting to an Academy
Daubeney Middle School converted to an Academy on 1st April 2012 and currently caters for students aged 9-13 years of mixed ability. However, this is all changing and this is its last year as a middle school and Daubeney Academy will change its age-range for the next three years until it has completed its transition to a secondary school in 2019/2020.
Furthermore, Daubeney Academy is now part of The Challenger Multi-Academy Trust (CMAT) and will join their family of schools. Daubeney Academy had a full OFSTED (Section 5) inspection in May 2016 and was described as 'Good'.
A Challenging but Exciting Future
The Academy faces many challenges in the year ahead and I know that things are in a state of flux as you move towards secondary school status and as you find your place within the multi-academy trust. I know you are excited by the changes ahead and I know staff and children and parents are also excited, but are also a bit nervous about what the changes might mean to them as individuals. However, their trust in you and in the staff to do the right thing is to be commended.
Find out more about the IQM Inclusive School Award
If your school is interested in obtaining the IQM Inclusive School Award or you wish to talk to a member of the IQM team please telephone:
028 7127 7857 (9.00 am to 5.00 pm)

or email: info@inclusionmark.co.uk for further details.
Want more information on the IQM Award? Click here to request your free IQM information pack.