Curwen Primary School, Newham achieves the Inclusive School Award with Flagship School status.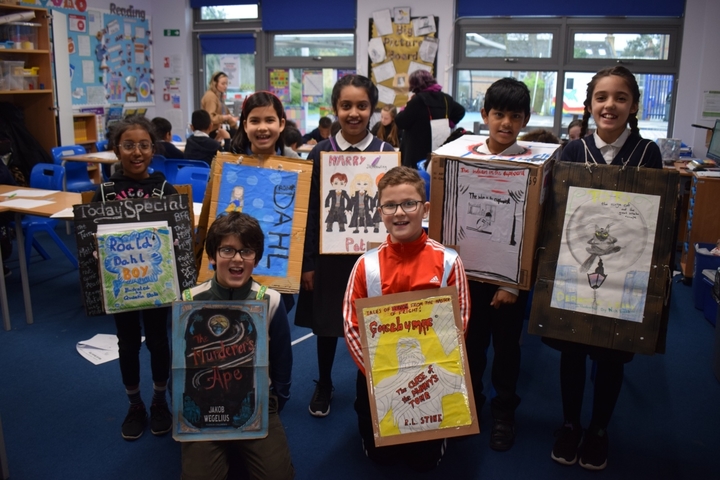 Culturally and Socially Diverse Academy
Curwen Primary School caters for the educational needs of a culturally and socially diverse community. Of its 940 pupils 70% have English as an Additional Language with over 78 different home languages being spoken, 136 children are on the Inclusion Register. 30 children have a diagnosis of ASD, and 60 children have speech and language disorders and/or language delay. 48 children receive funding from the local authority (HNF) to help the school provide a good level of support – the highest across the Borough.
Tapscott Academy Trust
Curwen is one of four schools in the Tapscott Academy Trust and whilst the day to day running of the school is the responsibility of the Head of School, the Executive Headteacher spends one and a half days each week at the school. The two leaders clearly work very closely together and are highly respected within the school community. Senior leaders commented on the determination of the Executive Head of School to raise the quality of educational provision not just within the Trust but across the Borough and spoke of him as a 'champion of SEND'. Staff appreciate the visibility of senior leaders around the school and commented that the Executive Head joins others on supervisory duties. There is a clear focus on inclusion of the most vulnerable pupils and their families; the school has put into place some very practical solutions to the social isolation that might otherwise be experienced by many.
Training for all
Training for staff and parents is high priority and there are many opportunities for personal growth and development for the adults in the school community. All staff are encouraged to take advantage of Elklan training and similar opportunities are extended to parents. On completing an Elklan course parents will;
• Know how develop their child's ability to understand, listen and talk.
• Understand why children have difficulty learning to talk.
• Know how to help their child understand what is being said.
• Know how to interact at an appropriate level.
• Know how to help the child develop the skill of talking.
• Be able to change the way they speak to their child so that they understand more.
• Be able to support a speech therapy programme.
Mental Health First Aid
The Senior Leadership and Pastoral teams have all trained in Mental Health First Aid and the Designated Lead for Safeguarding has completed a four-day training programme so that she can deliver safeguarding training across the Trust. The training hub within the Trust is strong and also reaches out to schools outside of the Trust.
Regular Home Visits
Regular home visits are a strong feature and take place before a child joins the school and at other times when there is a need. The visits help the school to understand the pressures on families living in one room or in temporary accommodation as well as the opportunity to identify home languages and social or medical needs. Every new child to the school is discussed at a 'vulnerable child' meeting attended by a range of school professionals. Senior staff attend meetings outside of school with parents when extra support is needed. Many different languages are spoken by school staff which clearly aids good communication within the community.
The SENDCO and her Amazing Understanding
During a tour of the school with the SENDCo it became clear that she has an amazing understanding of individual needs. Every child was addressed personally with little questions and comments that demonstrated her excellent relationship with them and her understanding of each individual. She demonstrated total commitment to provision for the most vulnerable and belief in the potential of every child. In spite of the size of the school a simple management structure has helped to ensure cohesion and effective outcomes for SEND pupils. Senior leaders are particularly adept at recognising skills within their work force and I was able to observe a HLTA deliver a session to several children with ASD and other attention deficit issues. Using an exciting playful approach, she was able to encourage the children to stay concentrated, and not to call out; in this way she stimulated the growth of good listening and self-control. I observed the Counsellor (from a distance) working with a child in the designated space named 'The Place to Be.' I also observed other professionals leading language, behaviour and emotional development work. I saw resources used such as 'Box Clever' and a child with a high level of need calming down in the sensory room. The school employs a therapist who uses music to support language development and sensory integration and also works with those experiencing social and emotional issues following loss or bereavement.
Family Support Worker
A Family Support Worker carries out targeted work with individual families. Parents are very positive about the school and one parent described in detail the high level of support her son has received since joining the school mid-phase. He now feels safe and valued and with help from the school she has been able to access a good level of support for him. Regular coffee mornings gives parents the opportunity to become involved in school life and to understand what help is available to them. Every third week the coffee mornings focus support for pupils with additional needs and parents are shown how resources such as Tac Pac and Colourful Semantics are used in school. There is a weekly parent/carer toddler group which welcomes involvement from the wider local community, not just from those who have children in the school. School holidays can present many difficulties for parents, so a holiday club provides safe, fun activities. There are also more than 60 after school clubs which are free and available to pupils from Years 1 to 6.
Extra-Curricular and Enrichment Activities
Pupils spoke enthusiastically about extra-curricular and enrichment activities such as the cheer leading club and the Debating club. They described a range of experiences such as high ropes and archery at Fair Playhouse, a trip to the London Eye and a residential trip to Spain. They said that they felt very safe in school and named the staff Safeguarding Leads without prompting. They enjoy the quiet spaces available to them in school and the awards given at weekly assemblies. Pupils appreciate being trusted with responsibilities. Head Start Champions are pupils who have been trained by the School Counsellor to support others who are struggling with playground relationships and to know when to pass a problem on to an adult for help.
Ethnically Diverse Community
The school celebrates its ethnically diverse community and encourages all parents and friends to contribute to International Week. There is a fashion parade of traditional clothing worn by members of the community, a food festival and musical celebrations, all of which help foster respect and understanding between the different ethnic groups.
Every Class has a Focus
Every class at Curwen has a focus on two countries throughout the year and during International Week pupils can share all that they have learned about those countries. On the review day I was able to enjoy a performance (in rehearsal) of a dance being created by three Year 6 classes. The lively fun dance captured the Trinidad/Tobago dance style involving almost 90 children. It was explained to me that a young man helping the group was actually a Sports Apprentice who attended the school as a Primary student and is now completing a work placement at the school. This provides him with an ideal setting as he has a diagnosis of autism and is most likely to get the best level of understanding and support from his past teachers.
Unwavering Commitment from Staff
Staff at Curwen Primary school demonstrate an unwavering commitment to inclusion in its broadest sense as well as a very clear focus on the individual needs of every child in the school. Without doubt the work of such strong leadership sets a very high standard for the whole school to follow.
Find out more about the IQM Inclusive School Award
If your school is interested in obtaining the IQM Inclusive School Award or you wish to talk to a member of the IQM team please telephone:
028 7127 7857 (9.00 am to 5.00 pm)
or email: info@iqmaward.com for further details.
Want more information on the IQM Award? Click here to request your free IQM information pack.