Cromwell Junior and Infant School, Nechells in Brimingham has achieved Centre of Excellence status.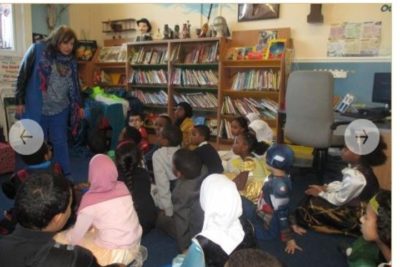 Context
Cromwell Junior and Infant School converted to an Academy in 2016 and became a MAT in 2017 when Bordesley Village joined the Cromwell family. The school has developed effective partnership working and supporting four other schools in Worcester, Bedford and Nuneaton through the Executive Headteacher's NLE status and recent support has been focussed around Covid funding and the school's Covid Recovery Plans. Bordesley Village are now awaiting their Section 5 Ofsted and leaders are expecting the school to be graded "Good" following the support provided by Cromwell. The school had been graded inadequate by Ofsted in 2016 prior to joining the Cromwell Multi Academy Trust.
An Extremely Popular School
Cromwell Junior and Infant School is a smaller than average primary school for pupils from 3 to 11 based in a deprived inner-city area of Birmingham. Numbers on roll are stable at 236. The school is extremely popular within the local area and has a long waiting list. Cromwell School serves a diverse community with 88.8% of pupils coming from a Somalian background with English as an additional language. The school community is stable with limited mobility. Figures for SEND are close to the national average. FSM funding is above the national average at 38%.
Staff are Committed and Passionate
What is highly apparent is the dedication and drive of the staff to make a positive difference. The staff I met at all levels were committed and passionate about meeting the needs and making a difference for every child. The school has gained a reputation within the local community as being fully inclusive, going that extra mile to be able to support children who were unable to manage in other settings.
The School Environment is Engaging and Inspiring
The school environment is fully accessible to all pupils. The building is all on one level and pupils and staff can access all areas regardless of any physical disability. The school environment is engaging and inspiring. Classroom expectations are consistent across the school ensuring support for learning is mirrored across year groups. Communal areas including the halls and corridors are welcoming with permanent displays selling the 'Vision and Values of the School', promoting equality and developing global awareness. The school employed a professional artist to create the permanent displays. Outdoor areas provide opportunities for children to be active or quiet and reflective through use of seating areas, access to a woodland area, access to MUGA for football, Trim Track, alongside the playgrounds that are well resourced with play equipment.
Inclusion is at the Heart of Everything
The school prides itself on having inclusion at the heart of everything it does. Expectations of pupils and staff are clear and the school behaviour policies, (with a separate EYFS behaviour policy), ensure all pupils and staff are aware of the expectations and procedures in school. The 3 school rules are:
Be Kind and Friendly.

Be Polite and Respectful.

Always Try your Best.
These rules are clear across the school, visible in public areas and classrooms and clearly understood and followed by all. All staff treat pupils as individuals and clearly articulate the importance of managing pupils according to their particular needs, identifying how to enable children with particular needs to access and succeed in school.
Our Journey
The school has identified 4 key next steps in their Inclusion journey:
Enhance provision (not resource based) for SSEPs as required. Short term provision with the aim to reintegrate pupils back into the classroom and remain in local mainstream education, enabling the support of more complex pupils in mainstream school.
Look at special schools and resource bases to identify things that can be adapted for mainstream school. Improving knowledge and expertise of meeting complex needs.
Peer to peer support within the locality for inclusion.
Initiate and lead on a 12-month training programme for new SENDCos, pre SENDCo qualification to provide essential background knowledge. To offer this to other local schools and class teachers with an interest in SEND Training.
Find out more about the IQM Inclusive School Award
If your school is interested in obtaining the IQM Inclusive School Award or you wish to talk to a member of the IQM team please telephone:
028 7127 7857 (9.00 am to 5.00 pm)

or email: info@iqmaward.com for further details.
Want more information on the IQM Award? Click here to request your free IQM information pack