Cranfield CE Academy in Bedfordshire has achieved the Inclusive School Award.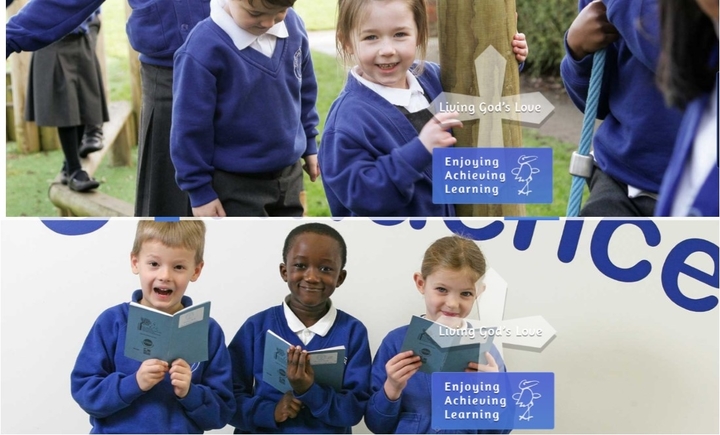 School Context
Cranfield Church of England Academy is an inclusive school. The Academy is situated on a dual site with both schools serving pupils from Reception to Year Four. The St Paul's site also houses Little Cranes, the pre-school. The leadership team and all staff successfully ensure the learning provision and learning environment at both sites are equal and outstanding.
Continually Moving Forward
The Headteacher leads the Academy with vision and creates an impressive picture of a successful school that continually moves forward. Together with the two deputy Headteachers the strong, positive team is focussed on what is 'right for Cranfield.' The large staff team and Governors are committed and highly valued. Staff take a professional approach as 'leaders in education' and are encouraged to develop and progress as the needs of the school evolve and change over time. Every staff member makes a difference, whether it be the care taken to ensure school lunches include the choices that best suit the children or by the helpful office staff who add to the Cranfield welcome.
"Feels like Home"
From the moment that the gates open each morning, there is a warm, friendly welcome for every pupil, parent or carer. The Leadership Team wait at the gate and know the children and families as individuals. Parents comment that the Academy 'feels like home' and communication between home and school is a real strength. This is because of a range of open-door approaches, including the approachability of all staff, the Home School Link books for every child, weekly updates and text reminders for every family, Twitter feeds and termly newsletters. The Home School Link books are a particularly effective communication tool which results in parents having a very good understanding of their child's learning, successes and next steps.
The Values Ethos
Pupils, families, staff and governors understand, live and breathe the 'Values' ethos which is evident throughout the school. Pupils can explain and understand the values, for example, the current value, 'commitment', was explained articulately and in great detail by the children. They understand how this is helping them to live and learn. Parents are also invited to be involved by sharing when they see their child demonstrating any of the Cranfield Values. Parents are proud to recognise that the values learnt at Cranfield Academy are still evident, when the children leave and move on to the next stage of their education. Governors commented that the sense of belonging at Cranfield Academy is incredibly strong and that the school is a part of the community, and that the community is a part of Cranfield Academy.
Pupils as Role Models
Year Four pupils see themselves as role models. They play with the younger pupils, take responsibility for jobs around the school and help other children to join in with the daily run known as the 'Fit 15.' There are many opportunities for pupils to take on responsibility such as being elected to the 'Academy Parliament.' One of their achievements has been to make a child-led approach to 'respect and anti-bullying' that is known and understood by the children. The pupils are proud to take on this commitment and to represent the school. One pupil said,
'It is a big responsibility and it makes the school a better place.'
Quality First Teaching
Cranfield Academy invest heavily in the development of quality first teaching and has a rigorous system of 'assess, plan, do, review' in which each child's progress is examined in relation to their Stepping Stone pathways (Cranfield's own assessment system) and their SEND Profiles. This is a consistent approach which supports every child and expects every child to achieve and make progress. Regular progress meetings focus on the attainment and progress of every child. This leads to the early identification of need using rigorous systems and intervention programmes when necessary.
Equality and Consistency
The curriculum is jointly planned by staff so that there is equality and consistency across both sites, for example, in all of the Reception classrooms every child has a special place on the classroom wall for their learning to be displayed. The children are given the freedom to choose when they want something displayed on their 'pride wall.' The learning is 'pupil led' and they are immersed in a rich indoor and outdoor environment with plenty of space and well-resourced areas. The teachers and additional adults know how to move their learning forward, using story shelves and well-resourced exploratory areas. A great deal of care is taken to create opportunities for all children to achieve and enjoy their learning. Cranfield Academy gives a very high level of commitment to all pupils and takes great care to ensure that children are always treated as individuals. The SENCO (Special Educational Needs Co-Ordinator) has a wealth of experience and successfully co-ordinates a professional team of staff and outside agencies to ensure pupils receive the specific high quality support that they need. One parent, who was full of praise for the support which her child had received commented,
'I wish all schools could have an inclusion team like this school.'
Confident Professionals
Staff training, carefully planned following regular analysis of staff feedback, enables staff to be confident professionals. They create solutions and give ideas so that pupils get the very best from their learning. The provision for pupils with Social, Emotional and Mental Health (SEMH) needs is a strength. Investment, such as in developing breakout spaces, nurture provision such as 'the nest', sensory areas, pets for therapy and staff training have enabled the whole staff team to work together to ensure that each pupil's needs are well supported to learn and to flourish at Cranfield Academy.
Exemplary Pupil Behaviour
Pupils' behaviour in lessons, in assembly and on the playing field is exemplary. The children are fully engaged. Pupils are able to articulate the improvements that have been made on the playground and can appreciate how the wide range of equipment has helped to make the outdoor environment so exciting and enriching. The aim is for the environment to enable them to 'be children, be imaginative' and so den building and open-ended play equipment supplements the plentiful resources to encourage gross motor skills. Outdoor Reading Dens have also been introduced and are inviting spaces for the children.
Find out more about the IQM Inclusive School Award
If your school is interested in obtaining the IQM Inclusive School Award or you wish to talk to a member of the IQM team please telephone:
028 7127 7857 (9.00 am to 5.00 pm)
or email: info@iqmaward.com for further details.
Want more information on the IQM Award? Click here to request your free IQM information pack.