Castle Bromwich Junior School in the West Midlands has achieved Centre of Excellence status.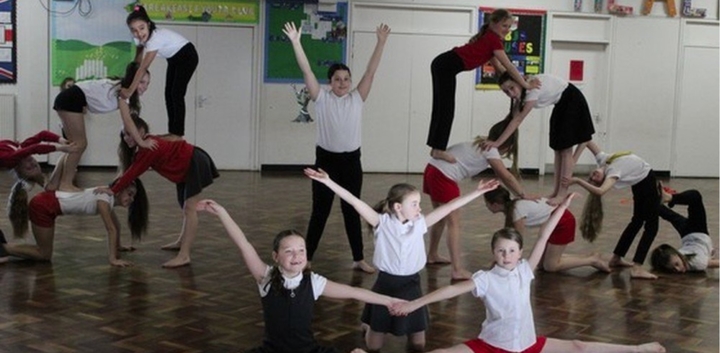 Education for All
All school representatives including the governors share a strong commitment to value education for all. This sits central to the school's aim which is "to teach the children to do the best they can, so that they learn the most they can, and develop academically, socially and physically to be as happy and as healthy as they can".
Inclusive Practice
The preparation of the self-evaluation report (SER) was coordinated by the Deputy Headteacher. The SER clearly presented all aspects of the school's inclusive practice, whilst encompassing appropriate areas of development to further promote the inclusion agenda not only within the school setting but through a cluster of schools locally. As a Specialist Leader of Education, The Deputy Headteacher also leads the SEND remit on behalf of Unity Teaching School Alliance.
Strong Inclusive Values
The Headteacher supported by her able leadership team has promoted strong inclusive values across the school. Throughout my two-day assessment, I saw examples of a school community that continually strived to ensure learners' varied needs were met, with the intention that all learners had the best chances to thrive at CBJS.
Staff Value Pupils' Differences
A sample of learners who were interviewed, commented on how staff valued their differences and were self-assured that their learning and pastoral needs had continually been met. They were very proud to be part of CBJS and summarised the school to be 'safe, fun, happy and supportive'. They also clearly articulated how the 'Growth Mindset' programme, a recently established initiative enabled them to develop their character and was helpful towards their wider skills development.
Carefully Planned Learning Experiences
CBJS's curriculum offer provides an extensive range of carefully planned learning experiences that support both the academic progress and character development of each learner. Learners observed in a sample of sessions, were highly motivated, respectful, and enjoyed participating in learning activities that were presented to them.
Assessment for Learning
Learners enjoyed talking about their work and the specific learning targets they were working towards. I also observed a range of 'Assessment for Learning' techniques that were applied in order to measure learners' progress and, where necessary, timely adjustments were made in order to clear any misconceptions or to provide further challenge.
Extra-Curricular Opportunities
The varied range of extra-curricular opportunities on offer was a strength at CBJS and supported the wider development of personal experiences and life learning opportunities for the learners. With a national picture of depleting financial resources, CBJS has worked creatively to ensure the extra-curricular provision was not only sustained but also built upon. Feedback generated from the school council had shaped the extra-curricular provision. Examples of opportunities that were on offer at the time of the assessment included gymnastics club, homework club, Dazzlers Dance and Cheer Club, archery club, maths puzzles club, book club, Talent Squad. Learners have also visited RAF Museum Cosford, Birmingham Back to Backs as part of their learning.
Energetic and Fully Committed Staff
Staff at CBJS who are long serving, are energetic and fully committed in ensuring all learners strive at the school. Staff I had a conversation with spoke very positively of inclusive practices that the school provided. From these conversations, it was evident these staff had a sound understanding of the Inclusion Agenda.
Innovative Support
Areas of innovative support that I observed during my visit included the implementation of 'ClassDojo' which supported the promotion of positive learner behaviours and improved communication between parents/carers and the school. The implementation of the 'Children's University' programme raised the aspirations of learners at CBJS and provided exciting, high-quality learning activities and experiences that the learners would not have experienced without the implementation of this programme.
Roles of Responsibility for Pupils
There is a plethora of opportunities for learners to take on roles of responsibility around the school. Examples of roles the learners can undertake include, prefects, Eco-Rangers, sports leaders and members of the School Council, all are excellent ambassadors for CBJS. The lunchtime provision is also suitably organised, with zonal outdoor areas which are supported by playground buddies and internal study areas that are facilitated by learning mentors. A variety of choice is on offer, enabling learners to partake in activities that are of interest to them.
A Dynamic and Nurturing Environment
The school environment provides a dynamic and nurturing place which is calm, supportive and inclusive. The school is very welcoming with a warm and friendly atmosphere. There are examples of displays in corridors and public areas that celebrate the achievement of all.
A Warm Welcome
Visitors to the school are warmly welcomed, initially by the office staff and by the learners, teachers and support staff alike. Parents that I spoke to felt they were appreciated as equal partners in their child's education and find the staff non-judgemental, approachable and supportive.
Always Aiming for High Standards
CBJS is always aiming for high standards, resulting in a combined Key Stage 2 attainment in 2018 for Reading, Writing and Maths (RWM) being greater than national expectations. The leadership team has set development targets through the School Development Plan, based on continual evaluation and external moderation. It is a highly reflective document which shows a determination to ensure that all learners reach their potential, combined with a focus on improving the school's overall progress scores in RWM.
Find out more about the IQM Inclusive School Award
If your school is interested in obtaining the IQM Inclusive School Award or you wish to talk to a member of the IQM team please telephone:
028 7127 7857 (9.00 am to 5.00 pm)
or email: info@iqmaward.com for further details.
Want more information on the IQM Award? Click here to request your free IQM information pack.