Canvey Junior School in Essex has achieved the Inclusive School Award for the third time.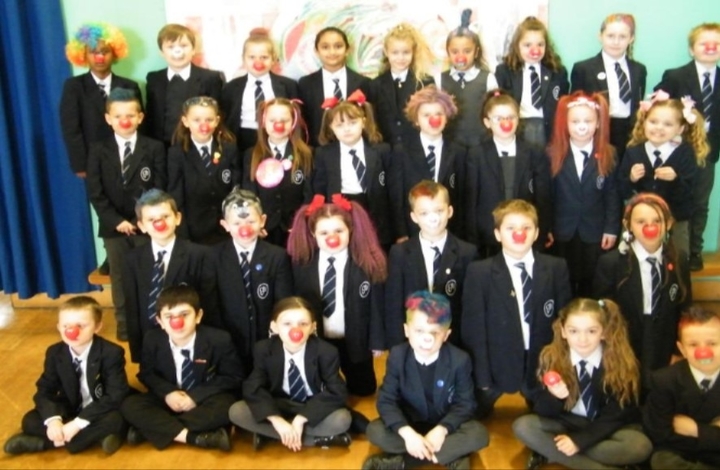 Commitment to Inclusion
Thank you to you and your staff and children for being so cooperative and helping to make my day in your school so enjoyable. You organised my day perfectly and there was detailed evidence available for me to support my findings. Your children understand the inclusion agenda and are a credit to the ethos that you promote. You have a school of which you can feel proud as everyone demonstrated their commitment to inclusion in all its forms. Please pass on my thanks to all the staff and children for making me so welcome.
Ofsted
Your recent Ofsted report highlighted some of the many areas which you have improved over the past few years. The March 2019 report states: 'You have established a culture of the highest expectations and aspirations for all. Teachers use assessment astutely to match tasks well to pupils' ability across all subjects. However, neither teachers nor pupils set limits on what they think can be achieved.
The Level of Challenge is Just Right
Pupils say that the level of challenge is 'just right' and know that making mistakes is part of learning. I can confirm that during my visit I found this to be a very accurate assessment of the culture within the classroom. One child told me that
'You always challenge yourself. I have lots of support and I have a really nice time!'
Master Classes
Another child spoke of the bonds which children have with one another and how they develop good friendships. Your mastery classes take children to new levels academically and further develop talents of children in sport and art.
A Consistency of Approach
There is a consistency of approach in all aspects of the school's work which is reflected in the way in which your children behave and in the confidence in which they speak to adults. Displays, school uniform, politeness, standards of attainment and learning behaviours all benefit from this consistency of approach.
High Quality Displays
Displays around the school both in classes and shared areas are consistently of high quality, celebrating children's work and offering a focus for children's learning. Working walls are well used in classes and displays such as the one which highlights the links with China and the one focusing on Natalia in Guatemala allow children to consider children in other countries and those less fortunate than themselves. One display helps children to look at their feelings. It is entitled What Zone are you in? Are you blue (sad, grumpy), green (calm content), yellow (noisy, silly) or red (aggressive, angry)? Another display looks at 'compassion- no blame' and another focuses on the religions of the world. A large display celebrates Remembrance Day and one celebrates British Values by highlighting democracy, law, respect, tolerance, liberty and different nationalities by placing them in the school context and supporting them with photographs.
Displays on Curriculum Weeks
There are also displays celebrating the high level of focus on curriculum weeks such as Arts week, Music Maestro, Mad about Science and Book week. The children understand the benefits of healthy living and this is emphasised by a Sugar, Shock Horror display. In addition, there are some outstanding pieces of collaborative art sometimes with artists in residence and sometimes as part of master classes which are spectacularly dotted around the school. These displays and works of art all provide for a stimulating environment which reflects the broad, differentiated curriculum that the school offers.
Good Use is Made of All Spaces
You make good use of the space in the school. The quiet room which provides structured time for individuals and groups, the outdoor classroom which offers children opportunities in drama, music and class story time, the sensory room which provides a calming environment for children of all abilities, the sound proofed media room, the science laboratory of which many primary schools would be envious and the technology room all provide opportunities for children to extend their experiences throughout the curriculum.
A Well-Stocked Library
The library offers a space for classes and groups of children and is well stocked with fiction and non-fiction books. It celebrates an author of the week and is manned at lunchtime by children who use an electronic scanning system to check in and check-out children's books. In addition, of course, you have the excellent Restart unit which gives children with behavioural issues from other schools on Canvey Island and the surrounding area the opportunity to experience the inclusive ethos which Canvey Junior School manages so well.
A Calm Atmosphere
This all makes for a calm atmosphere around the school even though some children have severe needs and are not always predictable in their behaviours. But this is where you excel, by subtly dealing with children's difficulties when many schools would exclude faced with the same challenges. I commend you for how well you all cope with those challenges.
The Enrichment Curriculum is Outstanding
The enrichment curriculum is outstanding. The school works hard to ensure that all children have a broad, balanced curriculum which is rich in exciting activities. There are opportunities for children to express themselves in all aspects of their work. The master classes in school and in the local secondary schools develop a sense of excitement amongst children channelling their interests and providing a truly engaging curriculum. 'We have children who are inspiring and creative,' commented one child. However, no child is left out and you go out of your way to ensure that all children are selected for some activity during the year.
Opportunities for Pupils in Music and Sport
There are opportunities for all pupils in music and sport. There is also a wide range of club activities available for all children which a high percentage of children attend. Children have an award system where they gain credits for 'being good' and this builds into gold, silver and bronze awards and the possibility of receiving a Headteacher's award at the end of the year which is accompanied by a gift voucher for £10.
Sources of Evidence
During the assessment I saw good examples of the use of talk partners, differentiated work, use of time constraints, reflection, good questioning, peer and self-assessment, praise and encouragement used to good effect, good behaviour management, LSAs involved in the learning, consistent standards of marking and presentation and interactive use of the smart board. There is good teaching throughout the school with some that is outstanding.
Happy Pupils
In Y3 one boy spoke to me passionately about the Viking Gods and their 'magical powers'. He was enthused by their protective influence and he went on to compare these powers with the feeling he has when in school, when at home and when he is surrounded by people in the police and fire brigade. In Y4 children were focusing on prepositions and comparing opinion with fact. Y5 were developing character descriptions including fronted adverbials, subordinate conjunctions and determiners.
A Consistent Marking of Books
Reflection time occupied Y6. In the week of Mother's Day children were asked the Big Question – Who is special to me and why? Their responses were varied, but thoughtful and they were encouraged to state 'why?' Books showed a consistency of marking and children were able to explain the marking policy and how it was helpful. There were teachers and LSAs working closely together for the benefit of the children. Sometimes it was difficult to know who the teacher was and who was the LSA. The role of the additional adults in supporting learning and supporting individual children cannot be underestimated. They are totally involved in the learning process and they know their children well. There is a highly supportive relationship between staff and pupils.
The Outdoor Environment
The outdoor environment is spacious with opportunities for children to develop aspects of sport, sustainability and learning through play. There are markings and images around the playground which constantly reinforce positive messages relating to the school's values and personal development. The children use the apparatus and space to good effect at lunchtime with no children demonstrating difficult or frustrated behaviours. The reception area and office personnel also provide a welcoming environment for parents and visitors to the school.
A Strong and Determined Leader
Governors and parents agree that you are a strong and determined leader. You have created an effective team of senior leaders and staff who share your vision for the school and your aspirations for all pupils to achieve highly. Together with your senior leadership team, you have worked effectively to improve continually the quality of teaching. This has had a marked improvement on pupils' outcomes. Governors support and challenge the school to good effect.
Governors have a Range of Expertise
The school has a good range of expertise on the governing body and carry out systematic monitoring so that they know what is happening in school.
Parents Understand the Inclusion Agenda
Parents understand the inclusion agenda and are fully behind the school's ethos. One parent spoke of how every child is special and how her child with disabilities is
'so lucky to be at Canvey Juniors'.
Another parent commented,
'I rate this school!'
An Improving Attendance Rate
Attendance has been an issue for you in the past even though you spend a great deal of time and energy working with parents through the Canvey Partnership of Schools to try to reduce persistent absence. It was pleasing to see that at the time of the assessment the attendance rate was 96.1%.
Find out more about the IQM Inclusive School Award
If your school is interested in obtaining the IQM Inclusive School Award or you wish to talk to a member of the IQM team please telephone:
028 7127 7857 (9.00 am to 5.00 pm)
or email: info@iqmaward.com for further details.
Want more information on the IQM Award? Click here to request your free IQM information pack.