Broadwood Primary School, Scotswood in Newcastle upon Tyne, achieves the Inclusive School Award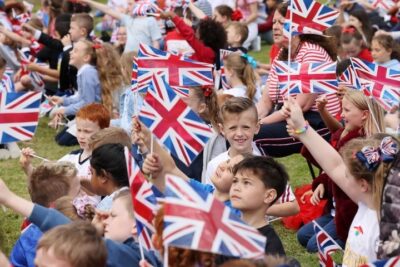 Dynamic Leadership
At Broadwood Primary School, there is a genuine, unwavering commitment to inclusive practice which informs all systems and approaches. The Headteacher accepts and welcomes all children into the school, regardless of need or background. The Leadership Team are deeply passionate about, and committed to, the inclusion agenda. They want to make a difference to all the children and improve their life chances.
Holistic Curriculum
The Leadership Team has accurately evaluated the provision and is aware of the areas which need to be developed to keep moving the school forward. SLT know their staff well and deploy them effectively to have a positive impact on pupils. They recognise the importance of improving the quality of teaching and learning as they want the pupils to leave with the best outcomes academically, as well as developing the wider skills they acquire through the holistic curriculum.
Collective Responsibility
There is a collective responsibility, amongst the staff, to look after the children and give them the best school experience possible. An inclusive ethos permeates all staff, regardless of role and all staff are valued and respected. Teachers have a good understanding of the factors which influence pupils' mind-sets and their ability to learn. They understand that behaviour does not define a child; staff seek to uncover the causes behind the behaviours.
Positive Relationships
Staff also recognise the importance of building positive relationships and listening to the children; the children at Broadwood clearly have a voice and they are unbelievably proud of their school. The SENDCo is very focussed on getting the best possible provision for Broadwood's SEND pupils; she is an asset to the school.
Happy Pupils
Pupils appear happy at school and socialise well. They are very friendly, and all behaviour observed during the assessment day was excellent. There are clear and defined strategies to utilise when children begin to find lessons challenging and these strategies are whole school, being used in every classroom. The strong emphasis on mental health and wellbeing ensures that pupils' emotional needs are well-supported, allowing them to focus on learning in the classroom.
Find out more about the IQM Inclusive School Award
If your school is interested in obtaining the IQM Inclusive School Award or you wish to talk to a member of the IQM team please telephone:
028 7127 7857 (9.00 am to 5.00 pm)

or email: info@iqmaward.com for further details.
Want more information on the IQM Award? Click here to request your free IQM information pack