Broadbeck Learning Centre in Bradford has been successfully assessed for the national award in Inclusion.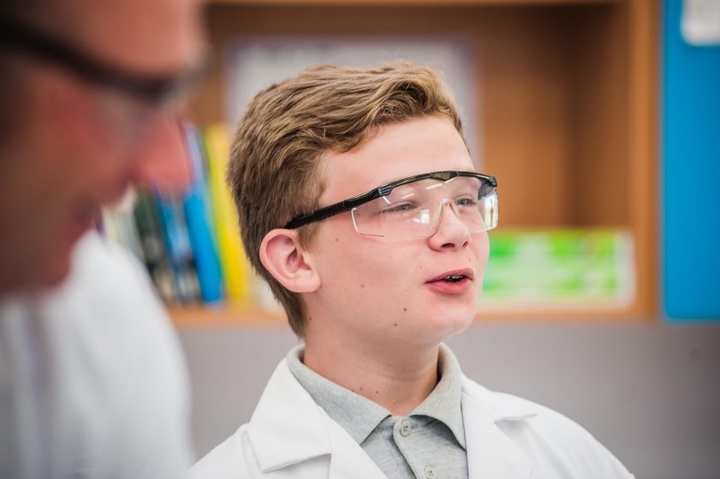 Developing Pupils Through Building Confidence
The Broadbeck Learning Centre is an Integrated Therapeutic provision "delivering a 24- hour curriculum structured around developing pupils through building confidence, self- esteem and trust within a supportive learning environment. This specialised curriculum gives pupils access to a range of academic, vocational, therapeutic and leisure activities and so enabling them to become more confident and successful learners." (School website 2017).
Background
The Learning Centre is a new school having opened in 2016. Their most recent Ofsted inspection was in May 2017, which judged the school to be "Good" overall and outstanding in the following areas, Effective Leadership and Management and Personal Development, Behaviour and Welfare.
Leaders' High Expectations
Particular mention was made of the leaders' high expectations of staff and students and the effectiveness of the challenge and support offered by the directors of the Witherslack Group. Teaching was judged as good overall and the good progress of students in a range of subjects was noted.
A Clear Understanding of Inclusion is Embedded
The inspection report recommended that the school should focus on linking outstanding teaching to outstanding pupil progress, improving leaders' feedback to teachers, assessment of students' work including the highlighting of gaps and how students can improve their knowledge and understanding. I can confirm from my discussions with key staff members, scrutiny of data evidence and the comprehensive Self Evaluation Report (SER) submitted as part of the IQM accreditation, that the school is addressing all the above recommendations and has embedded a clear understanding of inclusion across the whole school. This is reflected not just in the ethos and skills of the teaching and support staff, but also in the relationships between staff and pupils.
A Superb Learning Environment
The school has been modified from the existing building and now provides a superb learning environment for students, including classrooms, specialist teaching rooms (Art, ICT, Science) and break-out areas. There is outside space available including a Multi-Use Games Area with the opportunity to further develop possibly Forest Schools' areas and horticulture. The site also consists of two houses providing full-time living accommodation for up to 14 students. There are currently 3 pupils on roll, with 2 accessing the school provision. All students have an Education Health Care Plan and placement is available until the age of 18.
Sources of Evidence
I had the pleasure of being shown round the entire site by one of the students who was a brilliant ambassador for the school. He was helpful and knowledgeable about all areas and was pleased to have been given the responsibility of "holding the keys" by the head teacher!
During my visit, I met with the following staff:-
• Head Teacher.
• Pastoral Manager/Designated Safeguarding Lead.
• Caretaker.
• Teaching Staff.
• Support Staff.
• Care manager.
• Chef.
• Therapists.
• Students.
State-of-the-Art Resources
The learning environment is extremely well-planned giving students and staff both a "mainstream" feel to classrooms where appropriate, but also the space to provide specialist provisions. Classes are small, but very well equipped, all teaching and learning spaces have interactive screens (or similar) with students having access to a range of learning aids with ICT forming an integral part of all lessons. During my tour round the school, I was able to sit in on three lessons, Geography, Art and Maths. In all cases students were making excellent use of the state of art resources available, including Virtual Reality and a range of computer programmes. Relationships between staff and students is outstanding. Students confidence is high and they are prepared to take on challenges which previously they would not have attempted. Consequently, progress is rapid and esteem improved. There is a strong focus in both the teaching and learning activities and in the more social/communal sessions on developing a growth mindset approach to learning.
A Highly Individualised Approach
The SER document submitted by the school is both comprehensive and accurate. I was able to verify all the statements within the document through my scrutiny of the documentation provided and in the conversations I had with staff members and pupils. The approach to learning is highly individualised and focuses directly on both academic skills and understanding, together with encouraging students to widen their horizons and look to the future. The "Internal Team Around the Child" (ITAC) approach is very successful and that combined with the constant and rigorous tracking/evaluating by all staff ensures that gaps are recognised and effective actions are taken. This applies not just to academic performance, but also to Social, Emotional and Behavioural skills.
A UK Provider of Specialist Education
As part of the Witherslack Group* the school uses many generic systems from within the group (Waypost Assessment, use of outside providers to monitor teaching and learning, admission procedures, Moderation).
Witherslack group is a UK provider of specialist education and care for children and young children with social, emotional and mental health needs, communication difficulties (Autistic Spectrum Conditions, Asperger's Syndrome, speech language and communication needs) and complex learning needs.
Professional Development of Staff
The school, through its appraisal and performance management systems, supports the professional development and skills of the staff team. There is a sound understanding of the Inclusion agenda by all teaching, care and support staff.
Outstanding Practice in Place
The evidence presented to me during my visit to the school and the information contained within the SER, clearly demonstrates the outstanding practice in place within the school and the ongoing commitment to Inclusion. The school has identified some challenging future plans across all elements of the SER and has set key targets for the coming 12 months. I am confident that it has the drive, commitment and capacity to sustain and further develop their already outstanding inclusive practice.
Proud of Their School
The whole staff group and students, are right to be proud of their school and it was a pleasure to be welcomed so warmly.
Find out more about the IQM Inclusive School Award
If your school is interested in obtaining the IQM Inclusive School Award or you wish to talk to a member of the IQM team please telephone:
028 7127 7857 (9.00 am to 5.00 pm)
or email: info@inclusionmark.co.uk for further details.
Want more information on the IQM Award? Click here to request your free IQM information pack.