Britannia Village Primary School in Newham has achieved the Inclusive School Award.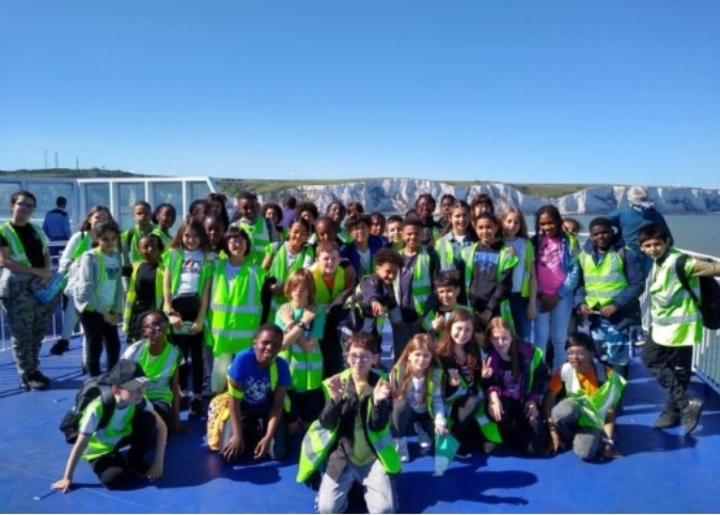 A Warm Welcome
It was a great pleasure for me to visit your school to carry out your IQM Assessment. My sincere thanks to Celeste Richardson (Inclusion Coordinator) for organising my visit and for preparing the extensive paperwork. She looked after me very well and made sure that I met lots of people and that I saw the school at work. Everybody I met was welcoming and I saw some very exciting practice whilst I carried out my assessment.
An Active Assembly
One such experience was the assembly I attended where the teacher had the children actively involved. It was risky in that it had the potential to go wrong but of course it didn't. It was great to see teachers take risks like this because I am sure the pupils learned a great deal and will never forget it.
An Innovative and Inclusive School
My two-day visit helped me conclude that Britannia Village is indeed an innovative and inclusive school.
School Vision
The school motto makes clear what your vision is:
• Inclusion
• Creativity
• Excellence
Furthermore, you have communicated this vision to your staff, your children and your parents. The Trustees are all on board and feel that they are very much involved and are jointly responsible for moving the school forward.
Sources of Evidence
The Academy has much to be proud of. I saw a large number of people and saw the school at work over my two days and I collected a great deal of information. However, I don't have space here to write about everything so please forgive me if I have left anything out.
Find out more about the IQM Inclusive School Award
If your school is interested in obtaining the IQM Inclusive School Award or you wish to talk to a member of the IQM team please telephone:
028 7127 7857 (9.00 am to 5.00 pm)
or email: info@iqmaward.com for further details.
Want more information on the IQM Award? Click here to request your free IQM information pack.