Brindishe Green Primary School in Lewisham achieves the Inclusive School Award for the third time.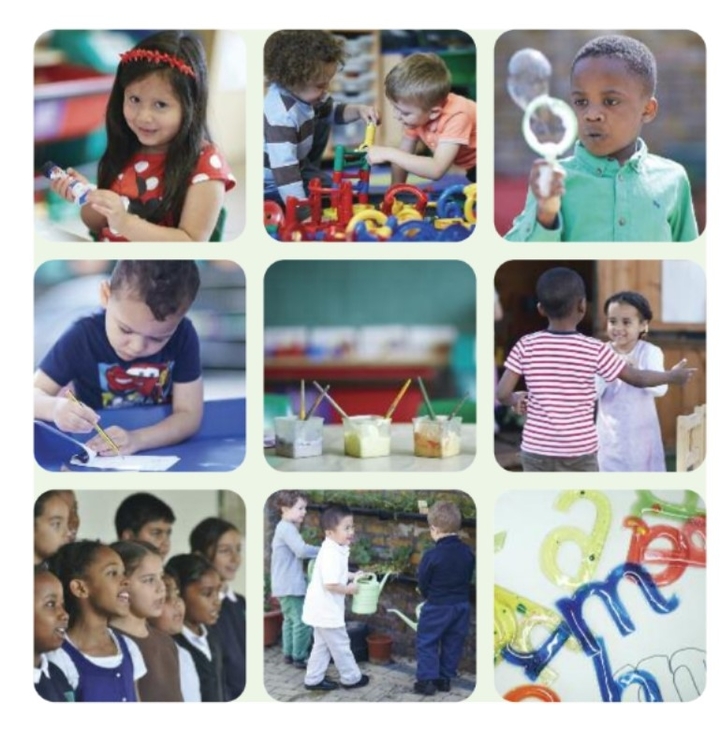 A Warm Welcome
Brindishe Green is a larger than average-sized primary school in Lewisham with just under 700 pupils on role and forms part of a federation of three schools. The schools are in close proximity, which allows them to work very closely with colleagues across the federation, their motto being "Together we're more." It is a culturally diverse school with 48% of children being EAL learners. The welcome I received was warm and it was an absolute pleasure to spend 2 days with the staff and pupils.
Raising the Aspirations of All
Inclusion is woven into the fabric of the school community and the drive for breaking down barriers to learning through a personalised approach, is evident throughout the school, the strong ethos of community and teamwork is palpable. Pupils, staff and parents are extremely proud of the inclusive nature of the school. Staff work hard to raise the aspiration of all of the children.
Meeting Individual Needs
Responding to the individual needs of the children is shown at the very beginning of the school day, with all of the interventions that run during assembly time for those pupils who need to start their day a little differently. These include mindfulness, sensory circuits, wake and shake in the playground, singing and movement and small group interventions for pre and post teaching. The children love having access to these and told me
"I enjoy the wake and shake as it calms me down as I come in with a bit too much energy."
A pupil in the mindfulness session told me
"I feel happy as my bad energy goes away and I'm surrounded by good energy and ready to learn."
Staff have all commented on the impact of the groups and have seen positive changes in the children when they attend them.
Celebrating Diversity
The ethos of the school celebrates diversity and difference with the strong message that the school is a community that supports each other no matter what age, religion, ability or gender. Staff are passionate, highly skilled and enthusiastic. They are driven by their passion to develop pupils' potential, as well as continuously developing their own knowledge and expertise, in order to be better equipped to meet the diverse needs of all pupils.
Professional Development
Professional development of staff is highly effective in responding to the immediate needs of the school through staff audits and a "pop up" training approach. Staff have excellent trusting relationships with their pupils, which enables them to respond to potential gaps in their knowledge, for example requesting training on Attachment Theory.
Excellent Pupil Behaviour
Pupils' behaviour around the school is excellent. They are polite, articulate and confident and are immersed in their learning. When asked what they liked about the school, comments included,
"We get included,"
"We have a say in our learning,"
"We get to do loads of sports like athletics and cricket"
and "Our opinion is listened to."
Pupils feel safe, heard and included, and are encouraged to do their best, regardless of ability, family structure, social background, ethnicity or gender. They make outstanding progress from their original starting points and are treated as individuals with individual goals.
Supporting the Inclusive Ethos
To support the inclusive ethos, pupils are offered a rich, varied and creative curriculum, which caters for all learning styles. Pupils are taught about "multiple intelligences" and the display asks, "What kind of smart are you?" be it music smart, logic smart or sports smart to name a few. Teachers are continuously monitoring and assessing children's learning and development and respond to what the children tell them and adapt the provision accordingly. The EYFS team have adopted "planning in the moment" which is a bespoke, child led learning and teaching approach devised by Anna Ephgrave. It allows every child to access learning, no matter what their barriers. It has been very successful and there are plans to roll it up to Year One. Brindishe Green will be hosting more training delivered by Anna Ephgrave and have invited other schools in the borough to join them.
Buzzing with Activity
Classrooms are buzzing with activity, where pupils seem content and fully engaged in their tasks in a calm and purposeful learning environment. The classroom spaces were tidy and well organised and there is a school ethos of "everything should be useful and beautiful" which feeds into the expectation of the spaces being kept neat and clear. There are good informative displays that are not cluttered, that reflect the achievement and abilities of all pupils and a wide range of well-organised and stimulating resources. The outdoor learning environment is a good size and offers a range of exciting resources for pupils to use and explore, take risks and learn from, including a forest school that is currently being redeveloped, a stage, rooftop pitch and edible garden. The school has recently won a bid through a charity that will be providing new landscaping, a vertical garden, raised beds, more seating and a sensory trail to enhance further the outdoor learning experience for the children.
Pupil Voice
Pupils feel confident that their opinions matter and are heard. There is a choice whether pupils wear school uniform and there is a strong ethos of expressing individuality. The school has a young interpreters scheme running where multi-lingual pupils use their skills to welcome and support pupils and families from non-English speaking backgrounds. There are 37 different nationalities in the school community. This further promotes the school's strong sense of community and good citizenship. Emotional and educational support for pupils is excellent. Liana Parker, the Mental Health lead, along with all members of staff have a very good knowledge of the individual needs of all pupils, understanding their medical and academic needs, social and emotional needs and family histories. This is strengthened by the school's in-house therapeutic centre Place 2 Be, Mindfulness sessions, Resilience Groups run by Danny Gray, a well loved and respected TA who also runs the sensory circuits during assembly. As a result, pupils feel nurtured and happy to be in school.
A Warm Welcome to External Partners
External partners are highly complementary about the school, commenting on the positive attitude of staff and warm welcome, which they receive, stating that,
"School is very solution focused and they respect what you say. You feel valued here" (Julie Traquair, Drumbeat).
Rigorous Assessment and Tracking Systems
Assessment and tracking systems continue to be rigorous and thorough and analysis of data is comprehensive. The school uses their own bespoke 'Community Level Analysis of Schools Performance (CLASP) assessment system to track pupil progress. Children do well at Brindishe Green. Children start at levels below the local and national expectation and many have significant learning difficulties and barriers to their learning. By the end of KS1 these pupils are in line with or above national benchmarks. By the end of KS2, attainment is well above the national for those working at the 'Expected' standards in reading, writing and maths and above the national for those working at 'Greater Depth' in all 3 areas. High expectations and providing an extensive range of carefully monitored, personalised interventions delivered by experienced professionals, have led to continuous high standards.
Strong Leadership
Strong leadership is provided by the Executive Head and Headteacher, which continues through the SLT. Staff morale is high and excellent relationships are evident throughout the school, Staff are highly valued and seen as an integral reason why barriers to learning can be successfully removed. Teaching Assistants told me
"there is an openness to engage (from SLT) with what we want to do,"
"There is a flattened hierarchy, it is child led from the bottom up" and
"I want to openly thank Julie (Sheppey) who is an excellent team leader. Because of the way we are managed, we have the opportunity to be ourselves and be confident to give things a go."
Staff model inclusive practice and show the children good communication skills.
Promoting Inclusion
The Governing Body is actively involved in school life and supports and promotes inclusion within school. The children present to the Governors every term on a topic that is a focus on the SCDP – Resilience, leading on learning, sports leaders and Rights Respecting. The Governors are always impressed with how knowledgeable and passionate the children are. The Governors feel that is obvious from the children that they are accepting and celebrating of everyone.
High Levels of Emotional Intelligence
Governors are always impressed at how well the children can talk to a large group of adults – articulate, self-aware, knowledgeable about themselves and how that can impact on others. The Governors see high levels of emotional intelligence, which they believe the federation promotes well in the children. Governors provide both support and friendly challenge. They hold high aspirations and expectations for all pupils. Brindishe Green has links with a wide range of external partners, including the Federation, Lewisham local authority and neighbouring schools, which play a significant part in pupils' learning and high level of achievement.
Appreciative Parents
The teachers and support staff know the families and pupils well and the school is heavily oversubscribed, reflecting the good reputation and strong relationship it has within the local community. Parents are very appreciative of the support that is provided for their children and feel confident that the staff team know and understand their children well, recognising their abilities and needs and catering well for their individuality. Parents and carers are very positive about the school and really appreciate the friendliness and approachability of all staff. Comments from parents included,
"It is clear that the school encourages free thinking and provides a supportive environment for the pupils to develop their individual strengths."
"it's so nice to see the staff on the gate every morning just to say hello."
Two prospective parents said
"We were given a tour by 2 of the children, they were bright, engaging and happy. A fine example for our daughter" and
"This school is very much part of our local community and we are very keen to be part of it."
Find out more about the IQM Inclusive School Award
If your school is interested in obtaining the IQM Inclusive School Award or you wish to talk to a member of the IQM team please telephone:
028 7127 7857 (9.00 am to 5.00 pm)
or email: info@iqmaward.com for further details.
Want more information on the IQM Award? Click here to request your free IQM information pack.