Briar Hill Primary Academy in Northampton has achieved Flagship status.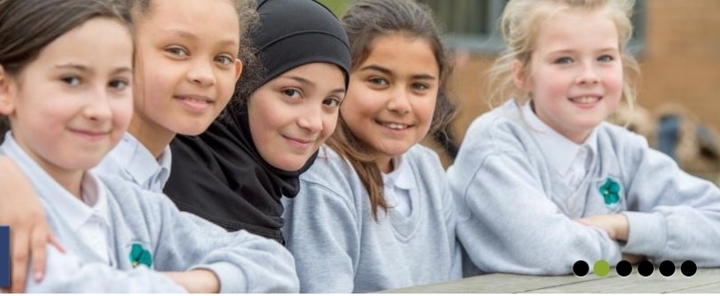 Context
Briar Hill Primary School is made up of 365 pupils. The school has been part of the David Ross Trust since 2012. Schools share ideas, support each other and assure the quality of their own provision. Briar Hill is an active member of the Trust in providing support to other schools.
Background
All forms are made up of two classes. Year one is the exception with one class. The school includes a high proportion of pupil premium and EAL pupils. Diversity of pupils' needs is embraced by the staff. This is reflected in the recent KS1 and KS2 results placing the school in the top 6% of Primary Schools in England for Maths and the top 8% for Reading and Writing. Overall the school has seen "a 25% increase in the number of pupils achieving age related expectations in the last year alone, and attainment is now well above the national average." (School website). This is a testament to the staff and their continuing drive and focus to create an engaging curriculum for all pupils so that they achieve and are motivated to learn.
Sources of Evidence
This visit was a Year 3 COE Review to assess whether the school is ready to move to year 0 of the Flagship Award. During the visit, information provided on the Action Plan was verified. The visit consisted of a detailed learning walk, in-depth discussions with the IQM Coordinator, discussions with the Strategic Inclusion Lead, a positive telephone conversation with a parent who had three children attending the school, meeting with pupils and being part of a whole school assembly. The website also provided key information about the school's policies and practice.
A Feeling of Inclusivity
From the moment you enter the school, there is a feeling of inclusiveness with a focus on achievement for all. The five core values were clear to see under the banner of 'We are Proud to Show Our Values' to be 'Responsible, Brave, Respectful, Innovative and Ambitious.' This then filters to displays ranging from growth mindsets, pupils' academic and art work, the house system, clubs and outings, the importance of attendance at school, displays to signpost parents for available support through family learning and support for mindfulness through a display 'Be Kind to Your Mind'.
Excellent Displays
The excellent displays in the entrance of the school were reflected in the displays in every classroom and hallway. Inside the main area of the school, there is a feeling of calm and innovation with a Jungle theme in the corridors and large customised vinyl wraps to reinforce and reflect learning including art, history, geography, music, maths and English.
The Focus is on Positive Outcomes
The focus on positive outcomes of learning is evident throughout the school. All pupils are motivated and engaged and each pupil I spoke to said they loved school. One pupil described school as
"bright, colourful and happy."
This is clear in the attitudes all pupils display and their relationships with the staff. Classrooms are organised with clear expectations to support learning as well as reminding pupils of the core values of the school. Each class displays a growth mindset poster to remind pupils of choices in their response to situations to encourage positive attitudes. There is another display that clearly shows the pupils who they can talk to if they are anxious or concerned about any issue. Each classroom has a 'worry box' to support pupils' emotional and social well-being and staff are very discreet about the situation of the box in each classroom. In addition to this, there is a quiet comfortable area in each classroom.
An Effective Marking Policy
There is an effective Marking Policy which is followed by all staff. This is evident in pupils' books where marking clearly shows what is expected of all pupils as well as differentiated learning objectives to challenge the pupils according to their ability. In addition to this, time is built in for reflection on literacy skills and the pupils' attitude towards their work by applying the growth mindset model.
Interventions Used
The school consistently use 'Read, Write Inc'. This was in progress throughout the school during the learning walk with additional interventions in place such as 'Toe by Toe', 'Talking Partners' and 'T4W' for those pupils in need of additional support. The school has recently introduced 'Effective Maths' which is a comprehensive framework to ensure high quality Maths teaching. This was seen in practice in years 5 and 6.
Regular Progress Meetings
Progress meetings take place at least five times a year after 'data drops'. Each Phase Leader discusses the progress of individual pupils with the appropriate staff. Interventions are put in place and the school's newly developed Strategic Inclusion Team will support pupils as appropriate.
Governors Play An Important Role
The governors play an important role in evaluating the school's key development priorities in governor meetings. They visit the school regularly and record their findings. Parents are encouraged to visit the school at the end of each half term for Celebration Days where classes display their work to the rest of the school. EAL parents have access to an after-school club three times a week to support their literacy needs.
The Importance of Good Behaviour
The school has also developed the 'ClassDojo' as an effective means of involving parents in their child's learning in a positive way. The behaviour structure displayed in each classroom in accordance with the Behaviour Policy address any unwanted behaviour through a restorative approach. In addition, pupils who need extra support during the day have access to the Zen room and Paradise room with a sensory room attached. These specific rooms develop pupils' self-reflective ability regarding behaviour choices as well as their academic skills. Pupils also have Behaviour Plans to support positive behaviour outcomes using a restorative approach.
An Art Gallery
There is an Art Gallery situated by the year 4 classrooms which offers a positive airy space displaying excellent artwork created by the pupils during workshops with local artists. The space is used for intervention work and afterschool meetings. The well-stocked library is also used to support learning as well as class music lessons. The school's radio station is housed in a separate area within the library.
Excellent Resources
There is a separate modern building for years 5 and 6 with well thought out classrooms to prepare them for their transition into secondary school. This includes a bright area to support pupils who need additional support.
The Outdoor Learning Environment
The outside grounds have been creatively developed to include a play area for nursery pupils and additional separate areas to suit the needs of the pupils in their stage of learning. There is also an outside music area.
Extra-Curricular Activities
There is a Breakfast Club each day and After School Clubs including football, multi sports, running, music, art and careers.
Inclusive Practice
Briar Hill Primary School excels in its inclusive practice. The school is seamless in triangulating learning with behaviour and emotional well-being for all its community.
Developing Pupil Resilience
Using Unicef's 'Rights Respecting Schools' as a starting point Briar Hill have used the NCB 'Framework for Emotional Well-Being and Mental Health' to ensure pupils succeed in their learning by developing resilience and supporting them to be mentally and emotionally healthy. The staff have used Emotional Recognition Training through the Cardiff University Project to support their own resilience and have developed a Buddy System, so they can continually develop their own emotional intelligence in order to ensure they abide by the core values of the school to promote a safe and happy environment where pupils can flourish.
Encouraging Pupil Discussion
Pupils flourishing was witnessed at the end of the visit culminating in a whole school assembly which encouraged pupil discussion on acts of kindness throughout the day. All pupils joined in and were willing to participate and speak. The assembly concluded with a song combining all pupils singing and using sign language. It was magnificent to witness all pupils joining in and celebrating their passion for inclusion
Find out more about the IQM Inclusive School Award
If your school is interested in obtaining the IQM Inclusive School Award or you wish to talk to a member of the IQM team please telephone:
028 7127 7857 (9.00 am to 5.00 pm)
or email: info@inclusionmark.co.uk for further details.
Want more information on the IQM Award? Click here to request your free IQM information pack.