Bramfield House School in Halesworth, Suffolk achieves Centre of Excellence status.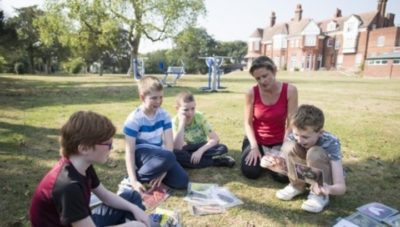 Context
Bramfield House is an independent special school run by The Outcomes Group (Acorn Education and Care). The school is in rural Suffolk and offers specialist day and residential provision for 83 boys, aged 7 to 16. Residential provision runs over a 38-week period and currently 18 of the students use the residential provision. All students placed at the school have EHCPs for complex needs, primarily SEMH and the current cohort includes placements funded by Norfolk, Suffolk, Cambridgeshire and Essex local authorities. The last Ofsted inspection in January 2020 judged the school to be 'Good' with 'Outstanding' for personal development. There are 91 members of staff and students are taught in classes of 8 by a team of 3: a teacher and 2 youth coaches. Overall attendance at the school is 95.9%. On entry, students are assessed using the CAT 4 assessment criteria to determine individual strengths as well as areas for development. Enhanced literacy interventions are in place correlating with individual needs and in KS3, Ruth Miskin, phonics and Lexia are used to accelerate progress in reading. Students are taught in small classes according to ability, maturity, and interests, rather than by age.
Values Underpin Success
Following the appointment of the Headteacher, the team have reviewed the school values which underpin all elements of practice:
'Precise Inclusion' – We listen to our learners, seeking to understand their journey and any difficulties in their lives that make engagement a challenge.
'Starting at great' – For our learners there is no 'good enough.' We are committed to being exceptional in every respect.
'Success by any means'- We design and adapt so that success for young people is non- negotiable.
Team Around the Child
It was evident throughout the review that, what is right for the students is the overarching goal and the guiding principle at the centre of all decision making. There is a very clear 'team around the child' approach to both meeting needs and to curriculum design.
'Bramfield Boy'
The curriculum has been re-focussed around the 'Bramfield Boy' framework ('team,' 'spark', 'adventure', 'grit' and 'ready') as well as vocational development. Schemes of work are adapted to individual targets and each student receives personal development sessions on their timetable once every three weeks. The sessions are based on 5 core elements to ensure success – motivation, social communication, moral values and contribution, self awareness and self esteem.
Challenges of Covid
The core pathway elements of Nurture, Vocational and Academic Learning are at the heart of the curriculum. Interventions are delivered to support and develop social engagement and emotional wellbeing. The school remained open to students throughout the lockdown and 90% of students engaged with the online learning offer. The team made daily welfare calls to those students who did not come into school and laptops were delivered to homes together with 'Family Challenge' packs to support and strengthen family learning.
Bright Classrooms Conducive to Learning
From the virtual tour of the school, the learning environment is positive throughout. The school buildings are impressive, maintained to a high standard and renovation of spaces, such as the dining room, is both thoughtful and creative. Learning spaces are bright, and all classrooms have a more relaxed, informal breakout space where students can have time out. There are displays and photographs of student activities and achievements throughout, including ski trips and fund-raising challenges.
Plans for Additional Vocational Training Spaces
The school grounds are extensive and include a wide range of developed and developing spaces to support experiential and vocational learning, sports, and fitness. There is an allotment area with polytunnels and a small farm with a range of animals including chickens and pigs. There are plans approved to build a garage for the delivery of motor vehicles skills learning and a further space for the delivery of a range of construction courses. There is an indoor pool and all staff have completed shallow water training.
Wrap Around Care for Boarders
The residential house is on site with separate spaces for KS2, KS3 and KS4 students, with those in KS4 having their own small studios. The care for residential students is wrap around and the residential team work closely with teaching colleagues and the youth coaches to provide seamless care for students.
Wide Range of Support Staff
The therapy team at Bramfield House includes a psychotherapist, speech and language therapist, OT and psychiatrist, and the Head is seeking to appoint an ASD specialist teacher to provide appropriate expertise to support the increasing number of students who have a diagnosis of autism.
Pupil Empowerment
I thoroughly enjoyed the virtual session with the students, all of whom clearly value their school. They feel safe and confident to approach staff if they have any concerns. Without exception, students cite the positive relationships with staff as the real strength at Bramfield House. They feel respected, supportively challenged, and valued. If bullying does occur, they are confident that staff address issues swiftly and effectively. The positive relationships between the boys were also evident, with older students taking a leadership role. The students I met with were articulate and reflective, engaging positively and with confidence. They are a credit to the work of the team at Bramfield but also to their own hard work in overcoming challenges. The nurturing atmosphere and the strength of the relationships was palpable throughout the virtual review. The teachers and youth coaches I met with were clearly focussed on meeting the needs of each individual student.
Parents' Views of Bramfield
I met with two parents who spoke candidly about their experiences of mainstream education provision and the struggle they had to secure EHCPs for their sons. Both expressed the relief they feel with their sons' placements at Bramfield House and with the progress they are making. The school has introduced 'Dojo' to enhance communication with parents.
Find out more about the IQM Inclusive School Award
If your school is interested in obtaining the IQM Inclusive School Award or you wish to talk to a member of the IQM team please telephone:
028 7127 7857 (9.00 am to 5.00 pm)
or email: info@iqmaward.com for further details.
Want more information on the IQM Award? Click here to request your free IQM information pack