Berrymede Junior School in Ealing has achieved Flagship School status for the second time.
Totally Committed
I met with Nalisha Patel (Acting Head) and with Steve Cotton (Acting Deputy Head) to talk about their inclusion journey this academic year. Having visited the school many times before I had met them both many times and know how committed they are to the school and to its inclusive policy and practice.
Working Closely
Nalisha and Steve have worked closely together and have supported each other and the staff at the school through difficult times. The experienced SENCo left in the Summer and the Premises Manager sadly died in the September. The original plan was that the Head (an experienced SENCo) would take on the role of SENCo, following the changes. In the event of the changes of leadership the role was managed between Steve and Nalisha, whilst they found a temporary Acting SENCO (who proved to be amazing).
Impressive Developments
Nalisha and Steve told me about the work they had been doing since I last saw them. This is impressive. They have rewritten the School Development Plan so that it sits alongside the new Ofsted framework and they have completed a three-year Pupil Premium Plan. They have consulted widely and involved all staff in setting the priorities and agreeing the new SDP.
Robust Safeguarding Processes
Safeguarding processes are still robust and are well known and well used. Nalisha and Steve have been sharing the role of DSL and the necessary addendum has been made (and published) as the school closed to most pupils. Procedures for checking up on vulnerable pupils whilst they are at home are thorough and staff know pupils and families well. There has been constant communication between all children and families since lockdown and excellent provision was made for vulnerable pupils and the children of key workers during the Covid-19 crisis. Online learning and learning packs were (and continue to be) produced and mechanisms are in place to return work for marking. DoJo is used as the main communication channel and parents and children are very familiar with this and are comfortable using it. Teachers have used (and continue to use) great imagination and creativity when planning lessons and are to be congratulated for their efforts. Feedback from parents/carers via a recent survey shows that parents are very happy with the school's arrangements during lockdown and in general.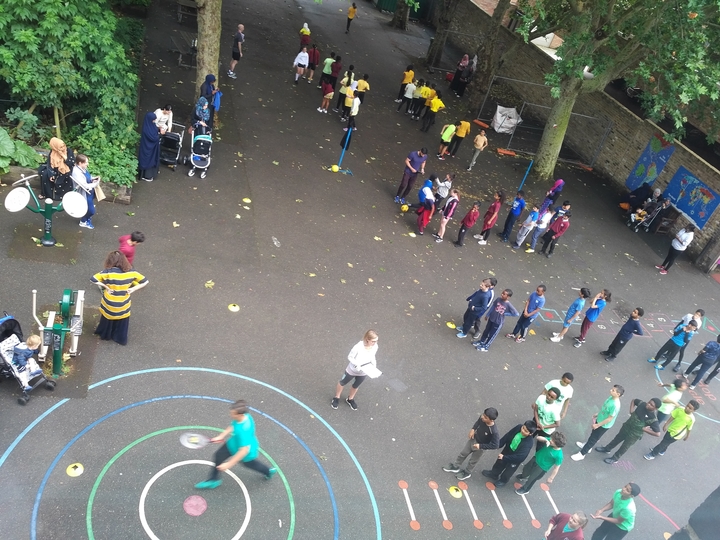 Children Come First
Berrymede is a school that puts children first. However, they also consider staff welfare and the Acting Head and Deputy have made sure they keep in contact with staff when they are not in school and when they are self-isolating. Regular meetings, INSET and planning have taken place via Zoom. Teachers, when not teaching and preparing lessons or marking, are completing reports for pupils and completing online courses. The Staff survey and the discussions I had with a number of staff shows that they really appreciate the way the leadership has supported them and ensured their well-being but also the way they have included all staff in major decisions and planning. They said they have real ownership of the SDP and school priorities.
Pupil Numbers Increasing
The numbers of pupils admitted to Berrymede Junior School is still an issue due to the two Ark Academies that have opened nearby. However, next year's numbers are looking very positive and they will soon be able to return to three forms of entry. The Berrymede Infant School is seeing increasing numbers who will come through to the Junior Schools in the future. This is positive and will help further long-term planning. Sadly, the short-term planning is less easy as nobody knows what will happen in the next few weeks never mind what happens in September.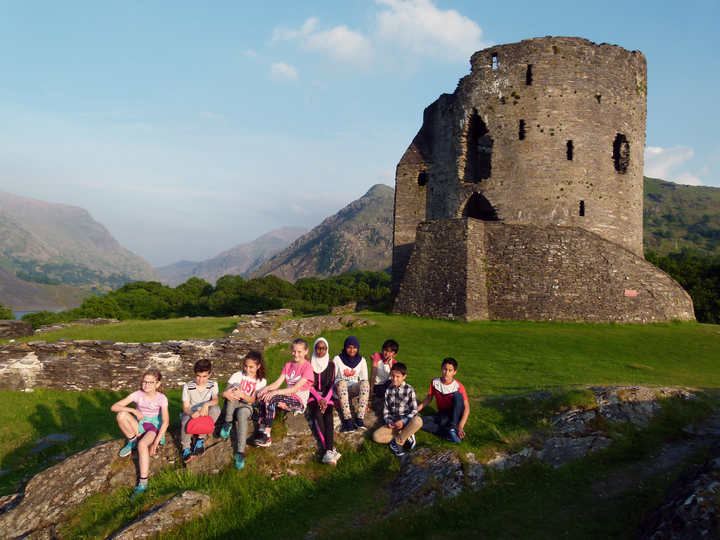 Find out more about the IQM Inclusive School Award
If your school is interested in obtaining the IQM Inclusive School Award or you wish to talk to a member of the IQM team please telephone:
028 7127 7857 (9.00 am to 5.00 pm)
or email: info@iqmaward.com for further details.
Want more information on the IQM Award? Click here to request your free IQM information pack.