Bansham Manor School in Croydon achieves Flagship status for the third time.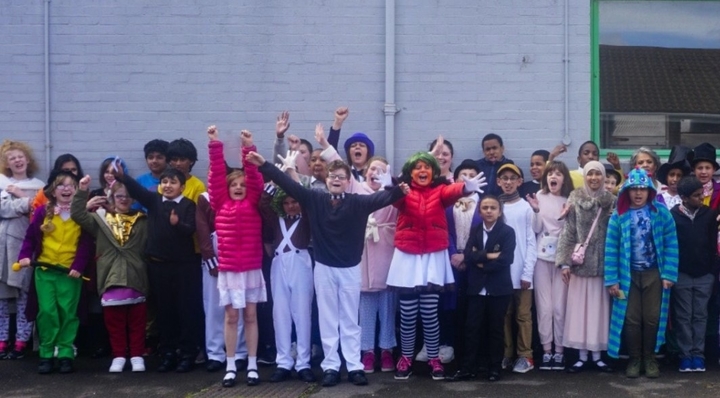 Context
Bensham Manor School, within the Croydon local authority, currently provides placements for students with complex needs, ASD, speech and language difficulties. All students have an EHCP. There are currently 235 students on roll with a potential PAN of 240 to support individual circumstances. 112 of the students (47.65%) are in receipt of free school meals. There are 8 LAC students, currently no children on CP plans, two students have CIN plans and two are open to early help assessments. Attendance is currently 94%. The Headteacher, previously the Deputy Head and IQM lead for the school, took over the role in March 2020.
Challenges of Covid
Throughout the Covid pandemic lockdowns, the school remained open to the children of key workers and to vulnerable and looked after children. The online learning offer has been praised by Croydon LA and by parents, and online therapy sessions were maintained throughout. The team also managed home deliveries of food and parental outreach support. A range of online support was provided during lockdowns including an online safety coffee morning, events around remote learning and lateral flow testing and virtual open mornings for prospective families. The IT lead set up a tech support line for parents and carers. Fifty laptops were secured from the DFE and given to families who needed them for access to the learning. A Friday respite group was provided through the first lockdown to support parents who were struggling to manage home learning.
Safely Back to School
Back in school, year group bubbles are in place and students are taught in classes of ten, each with a teacher and dedicated TA. Some of the classes have 2 TA's and the V1 form classes have 3 TA's. TA's are also deployed as subject specialists. Much thought has been given to maximising the full extent of the footprint space of the school. Each year group has been assigned a dedicated outdoor space, primarily in response to the need to organise year group bubbles, and which will continue beyond the pandemic as it has worked so well.
Outdoor Learning
The outdoor learning centre continues to develop and grow with students taking a lead in developing the projects underway. Students are engaged in a wide range of horticultural and animal husbandry activities. A Peace garden is planned, and students have built a totem pole. There are also spaces where students can practice mindfulness. A new climbing wall has been installed and the school has a set of bikes and adapted bikes so that all students have the opportunity to become competent and safe cyclists.
Exciting Plans for New Learning Environments
The building is undergoing an upgrade of the heating system and funding has been secured to refurbish the canteen. From September 2021, there will be a bedroom and ironing room where students will be able to focus on practical life skills and all students will have skills for life lessons as part of their curriculum. A second Food tech space has been completed and all Year 11 students are completing the Jamie Oliver Level 1 BTec course.
Creative Opportunities
New stage equipment has been installed in the hall and students have used this in their Shakespeare in schools' program. The school lead is a Shakespeare in Schools ambassador, and, despite the challenges of Covid, the annual festival went ahead in the autumn term of 2020. Students were filmed performing The Tempest at school and this was then shared with other schools.
School Values Underpin Learning
The school was awarded the Investing in Children Award in December 2020. The students are rightly proud of their school and speak confidently about the range of activities and opportunities open to them at Bensham Manor. Student voice is both powerful and impactful with students very much key partners in the review of Bensham School Values:
B elieving in ourselves and each other.
E ncouraging everyone to achieve as everyone is equal.
N o one is left behind.
S uperheroes are made here.
H ard work challenges us for the best.
A iming high.
M aking dreams come true.
Pupil Positivity and Pride
Students feel safe and valued and were keen to share their experiences of Black History month, multi-cultural day, the plans for the café and the after-school football coaching provided through Crystal Palace FC. The students I met virtually with were very impressive and articulate about the education they are receiving. They feel safe and clearly have extremely positive relationships with the staff. They value their learning and their school. It was a pleasure to meet and listen to the students.
Bensham Manor's Vision for the Future
Going forward, the team at Bensham have a very clear vision for developing meaningful and effective outreach to the wider groups of school in Croydon and the IQM Cluster. The focus is absolutely on what is best for their students and ensuring that every student is prepared for the next phase of their learning journey.
Find out more about the IQM Inclusive School Award
If your school is interested in obtaining the IQM Inclusive School Award or you wish to talk to a member of the IQM team please telephone:
028 7127 7857 (9.00 am to 5.00 pm)
or email: info@iqmaward.com for further details.
Want more information on the IQM Award? Click here to request your free IQM information pack