Barton Hill Academy in Torquay has achieved IQM Flagship status again.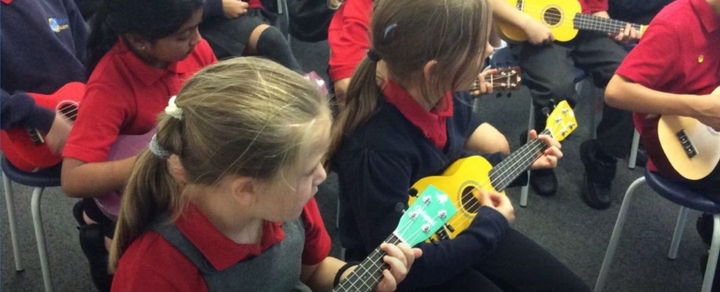 Developing and Thriving
This IQM assessment visit was for the Academy's Year 6 Flagship Review. Barton Hill Academy continues to develop and thrive, always determined to further school improvements, such as repeating their bid to expand the current Nursery provision to 60 places with 120 sessions. This development is hugely important here because it will enable more families and more children to benefit from an early start at this welcoming, nurturing and ever-ambitious school. Not content with achieving "better progress in reading and writing than in three-quarters of schools in the country" (Ofsted 2018), Barton Hill is now determined to achieve the same in Mathematics, and all this while working within a community facing enormous social challenges. The school can demonstrate that its own Nursery children go on to make faster progress than others.
Thorough Planning and Implementation
The challenges faced by the school in raising standards for all are best explained by pointing out that the school currently receives Pupil Premium grant for very nearly half of its pupils and that just over a quarter have Special Educational Needs. These pupils make good progress in comparison with their peers nationally, because the well-trained staff and determined leadership team plan well and then implement their plans thoroughly.
Continually Improving Teaching, Learning and Assessment
The recent, short Ofsted inspection of April 2018 found that Barton Hill Academy "continues to be good". The leadership of the Headteacher was highly praised: "Your commitment to improving the life chances of all pupils, including the disadvantaged and the vulnerable, is at the very heart of the school." The report noted that the Headteacher has built a leadership team and teachers who are, "relentless in their quest to continually improve teaching, learning and assessment". This school richly deserves its IQM Flagship status: no stone is left unturned to give every child the best possible environment in which to learn and succeed, and the skilled and energetic teachers, TAs and support staff all recognise that every child needs to feel happy, safe and valued to learn effectively.
Huge Improvements in Maths
The points for action raised by the Ofsted team were already being addressed by the school at that time and continue to be treated as priority: Mathematics was highlighted in the report, but children's achievements in July '18 showed huge improvements, with able children showing well above average progress.
Dedicated Team of Professionals
During the visit, I spent time watching lessons in all age groups, looking at progress data and children's work, talking with parents and meeting a governor. I spoke with specialist staff involved in some of the school's priority developments, for example, the Education Welfare Officer working to improve attendance, the Maths Subject Leader who is ensuring that new teaching methods are being followed by all staff and that children of all levels of ability make good progress, the dedicated Family Support and Nurture staff, and, most importantly, I spoke at length with the school's excellent, experienced SENCO, Assistant Headteacher and IQM leader, Angela Farrell.
Wellbeing and Optimal Development is Paramount
Barton Hill Academy continues to have at its heart the wellbeing and optimal development of every child. The school recognises the vital importance of working with families, and the five schools from the IQM Cluster group who visited the school in July '18 were deeply impressed by the school's excellent systems for engaging its community: all delegates left with new ideas for their own schools. The Family Support Team is a significant strength of Barton Hill, with team members who are empathetic, non-judgmental and approachable. Parents praised their work: "They're there when we need them," said one, and, "The parent room is lovely: they give us good strategies and advice", said another.
Pupil Wellbeing
Initiatives relating to Inclusion continue to develop. The school generates its own challenges, which are sometimes, as in the case of recent work on Mathematics teaching, based on subject knowledge, pedagogy and good resourcing, but are also very often to do with pupil wellbeing and readiness to learn. The school's action plan for IQM in the last year has been full and successful: teaching assistants have received additional training to maximise their effectiveness, the behaviour policy has been revised, diagnostic testing has been improved, pupils with autism championed and whole-staff understanding of Attachment Theory has been developed. The school continues to invest in improving attendance for all pupils, working towards the challenging new national bar of 96%. Parents feel involved, consulted and valued, and they are happy with the school's support for their children and would recommend the school to others.
A Beacon of Good Practice in Inclusion
I have no hesitation in recommending that Barton Hill Primary Academy continues to hold Flagship status. The school is indeed a beacon of good practice in Inclusion, and I have been proud to be associated with its progress.
Find out more about the IQM Inclusive School Award
If your school is interested in obtaining the IQM Inclusive School Award or you wish to talk to a member of the IQM team please telephone:
028 7127 7857 (9.00 am to 5.00 pm)
or email: info@iqmaward.com for further details.
Want more information on the IQM Award? Click here to request your free IQM information pack.