Bannockburn Primary School, London, achieves the Inclusive School Award with Flagship School status for the second time.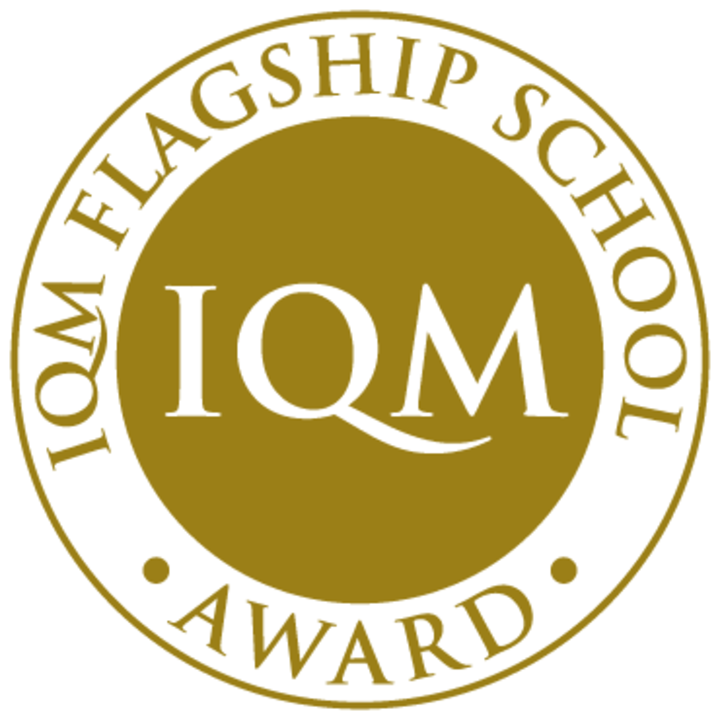 Context
Bannockburn Primary is on two sites, due to expansion a number of years ago and now one building is for EYFS and KS1 pupils and the other is for Nursery and KS2 pupils. The buildings are Victorian but are very well maintained and every single bit of space is utilised to provide areas for one-to-one work and small group interventions. The playgrounds have limited space, but the school has planned them well and make best use of area they have.
Popular Local School
The school is very popular with parents/carers but mobility can be high. The local area has a lot of temporary housing and pupils can come and go in a matter of months. However, the school is fully staffed and mobility amongst teachers is very low. The Headteacher believes this is because staff understand the purpose of what they do and why they do it and they know how important their input is in providing quality education for the young people in their care.
Open-Door Policy
Meeting with the Head, Deputy and Inclusion Lead offered assurance that staff have a voice and are good at speaking up. They ask questions and don't just follow blindly. All Senior and Middle Leaders have an open-door policy and there is good input and discussion about the priorities and direction of the school. A prime example being the previous evenings staff meeting where they were looking at reading and everybody contributed.
Positive 2-Way Communication
Parents said lockdown had been difficult in all sorts of ways, but the school had kept in touch and provided lessons on line and in packs for those who did not have access to computers. They also commented that the communication between home and school is excellent, and they are kept informed about all aspects of their children's progress – both academic and emotional and they feel they are fully consulted on the support their children receive and about whole school issues.
Appropriate Challenge and Support from Governors
The visit coincided with a Governors Away Day in school. This was a chance for Governors to get back into school and to see the school at work. They had not been able to throughout the last eighteen months, and it was an exciting day for them. The team has been led by a very experienced and knowledgeable Chair of Governors who is now handing over to a new Chair who is a parent Governor. The old Chair is staying on as one of two Vice Chairs to support the new Chair in her role. Succession planning is an important part of their way of working and supporting the school. The Governors are a diverse mix of individuals who bring varied and expansive expertise to the table. They come from different industries and have an impressive skill set. They make sure they welcome new Governors and induct them carefully. Parents are well represented on the board and can recruit new parent governors quite easily. The Governors aim to be very visible in the school and they visit often (pre and post Covid). Staff and children know them well the feel they are an important part of the school leadership.
Governor Support For Head
Governors described how they look after the Head's wellbeing – as this is an important part of their role. This is a role they take very seriously, and they know that the stress of the last eighteen months (Covid pandemic) was a very difficult time for the school and the Head especially. They told me that the Head is very open and transparent with them and tells them everything – especially where things need improving. They are aware of the wellbeing and mental health policies and practice at the school and fully support it. The Governors met throughout the last eighteen months of Covid (via Zoom) and the Executive Group (the Head, the Chair and Vice Chair as well as Chairs and Vice Chairs of committees) met more frequently. The Chair and other Governors also stayed connected with the Head through phone calls and emails and the Head made sure she contacted the Chair when concerns arose.
Positive Collaboration
An extremely enjoyable discussion with the two SENCOs – one serving KS1 and EYFS and the other serving KS2, revealed that there are two SENCOs because when the school expanded, and they took on another building, it was originally designed as two separate schools running in parallel under one Headteacher. The school admits large numbers of children with SEND needs and the two SENCOs are considered necessary and vital in meeting their needs. Although the two are mostly housed in different buildings they do meet regularly to collaborate and support each other. Children's needs are spotted early on, even where they are not highlighted by parents/carers. They become aware of children's needs through 'Stay and Play' sessions and other activities. In normal times they always do a home visit. Although these stopped during Covid staff often visited nurseries when possible. They used whatever information they could gather to ensure the child had a good start. Home visits are starting again this year.
Supportive Transitions
The two SENCOs meet regularly and sort out transitions. Transfer to secondary school is a major concern for many parents of children with special educational needs. Last year they were unable to visit schools and all the communication took place via Zoom. Both SENCOs teach for much of the week as well as acting as SENCO.
Cohesive Team
Discussions with the PHSE Lead (also a Year 6 teacher), the Year 3 Lead and Talk4Writing Lead, a Learning Mentor and the MFL and Pupil Voice Lead about their experience working in the school and about the aspects that kept teachers and support staff at the school for a long time. They said it's about the team all working towards the same priorities. They said the Head is great at bringing people together and they feel they are an integral part of the school as it moves forward. They told me staff at all levels, are well trained and developed and they collaborate and plan together. Staff told me that consistency across the school is very important for Bannockburn children. Established routines and rules are very important so that children know where they stand and what the boundaries are. However, they also understand that flexibility in terms of behaviour is essential, and they are good at adapting for each child.
Celebrating Diversity
The school uses the Jigsaw Scheme for PHSE and this enables them to 'celebrate differences.' They addressed the BLM agenda and Peer on Peer Abuse through the PHSE programme and through assemblies and so on. Learning about (and celebrating) diversity in all its forms is part of the core curriculum. Similarly, the wellbeing and mental health of pupils is also a priority and one of the Pupil Leadership Groups is a Wellbeing Team. Pupil Voice groups are many and it is clear that hearing the voice of children and developing the many pupil leadership groups and community aspect of the school is part of the school vision. The children told me how they are chosen to be on the different Pupil Voice Groups. They all had their favorite group and they really enjoyed being involved with one group that promoted a cause they felt was important. They keep a book to write down their ideas and sometimes they feedback on their discussions to whole class.
New Initiatives
Members of the new Research Project Team, spoke of the project around improving reading and noted that it was a post Covid initiative. They identified a gap in the reading skills of pupils across the school and wanted to try some different approaches to what they usually do as a school. One of the ECT trainees was doing a research project that started the idea, it is about Talk4Writing. The group told me they are not working with anybody from a University, but they have completed training sessions on how to go about research, to record, interrogate and extrapolate the data produced. They have started looking at the existing literature that is out there and have found some useful ones (from Ofsted and the Endowment Foundation.) The one from Ofsted on reading reveals the current position around the country. The EP, who participates in the project, is very skilled and is abreast of current knowledge. The Education Psychologist Company the school works with has a research component to their company and have been involved in helping to set the project up.
Recognising Dedication and Commitment
Bannockburn Primary is an extraordinary school with a lot going on. The Headteacher provides remarkable leadership and has been able to engage and enthuse her staff, governors and parents as she moves the school forward to the next stage of their improvement journey. She is ably assisted by a talented Senior Team and an enthusiastic and inclusive staff. It is clear that they never stand still and are always looking for the next area of development. They are to be congratulated for the groundbreaking work they are doing. It was a real pleasure to visit them and to meet the school community.
Find out more about the IQM Inclusive School Award
If your school is interested in obtaining the IQM Inclusive School Award or you wish to talk to a member of the IQM team please telephone:
028 7127 7857 (9.00 am to 5.00 pm)

or email: info@iqmaward.com for further details.
Want more information on the IQM Award? Click here to request your free IQM information pack