Ayios Nikolaos in Cyprus achieves the Inclusive School Award.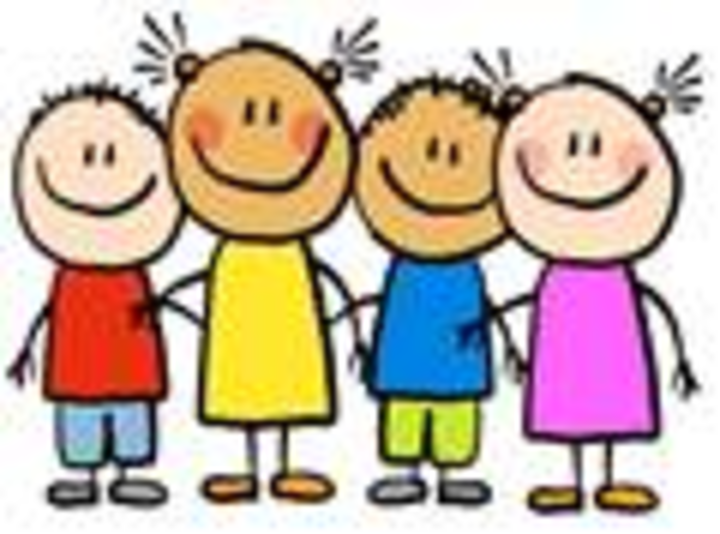 Context
Ayios Nikolaos is a small military setting based at Ayios Nikolaos Cyprus. The setting provides quality care and education for children age 6 months to 3 years. The majority of the families are military although there are families who are civil servants together with a Turkish family attending the setting at present. As the military population is a transient one, currently there are 33 children who attend the setting and they are catered for in two large areas with one group of children from 0-2 in one area and the 2–3 year old children in another area. The setting follows the Early Years Foundation Stage Curriculum to observe and assess children's learning. The most recent OFSTED inspection took place in December 2018 and the setting received a rating of 'Good'. The areas for improvement were actioned in the spring term 2019.
Highly Committed Staff
The IQM assessment of Ayios Nikolaos was carried out remotely over one day. During the time of this assessment the world was facing a global pandemic, COVID-19. Despite all the challenges, the Manager ensured that the assessment day ran smoothly with all relevant stakeholders being given a voice via a virtual platform. The Manager provided relevant supporting documentation to enable a thorough assessment of the setting's inclusive practice prior to the day. As a small setting all the staff share an inclusive ethos which pervades throughout the school. The team leader has an accurate picture of strengths and areas for improvement and is highly focused on the drive to ensure outcomes for pupils are high. Leaders and staff at all levels lead by positive example and are highly committed to ensuring that all children are fully included in the setting.
Passionately Improving Outcomes for All
The dedicated and knowledgeable team is passionate about improving outcomes for all children. They work collaboratively together, drawing on their experience to provide good support and guidance for all children. The team has a good knowledge and understanding of the Statutory Framework for the Early Years Foundation Stage. They comprehensively know how children learn through play and through practising skills they have mastered. Staff skilfully and confidently plan exciting activities that meet the needs and interests of all of the children. The staff team is very passionate and is always striving for improvements. Children are treated as individuals and are treated with care and respect. Children's voices are heard during circle time in the toddler room and also during key group time. The children have choices and British values are embedded throughout the setting on a daily basis.
Building Confidence and Self-Esteem
Staff and children's well-being are crucial, and staff support all children as a team. The team has regular staff meetings where discussions take place regarding any issues that have arisen. The setting ensures that there are annual staff performance reviews and regular supervisions to discuss staff performance and their well-being. Performance Annual Reviews and Supervisions take place regularly to discuss staff performance and their well-being. Children are monitored and observed regularly. Although the setting has a key worker system in place, all staff working within the room get to know all of the children. This means that the staff notice any changes in children's behaviour. This is particularly important when a parent is away serving on detachment for several months at a time. During this time children are given more 1:1 time and close communication is consistent with at least one parent. Staff ensure that the planning of the educational programmes is based securely in meticulously assessing what children can do. Staff then identify what the children can achieve through stimulating activities that link to their individual development and learning styles. Staff provide very good challenges and praise children for what they accomplish, and this builds confidence and self-esteem.
Highly Experienced Manager
The highly experienced and newly appointed manager has already made several improvements to the setting. The setting improvement plan has short, medium and long-term goals which are achievable. The staff team is motivated to provide quality education to the children which will have a positive impact on the community as a whole. The manager has an open-door policy and staff are aware they can discuss things formally or informally at any time. Formally, supervisions take place annually and performance reviews take place three times per year. Informally, staff visit the manager's office and the manager visits the playrooms on a daily basis. Any concerns are addressed. Staff also have access to external, confidential well-being support. Information of how to access this support is displayed in the staff room and also included within the staff induction pack.
A Stimulating, Exciting and Nurturing Environment
Ayios Nikolaos benefits from the strong, determined and outward looking leadership of the Manager and the highly effective practice of the qualified and motivated staff team. They demonstrate an incredible passion to maintain the highest standards possible and to provide the very best provision for all groups of children by creating a highly stimulating, exciting and nurturing environment for all children. Staff are competent in planning a broad range of exciting activities that motivates and engages children to play and learn. Staff place top priority on helping children to achieve to their full potential. They have high expectations of them and use their comprehensive knowledge about each child's learning style, level of achievement and interests to support children in all aspects of their learning and development. Staff complete quality observations and assessments of children's learning. They use children's interests and their next steps of learning to plan activities and to engage them in conversations. Children flourish in the highly nurturing environment and develop a strong sense of belonging. All the staff are excellent at supporting children's emotional well-being and place high priority on getting to know the children and their families. In addition, transition processes meet the needs of the children and enable them to settle with ease when they arrive at the setting.
Parents are Highly Valued as Partners
The school works very closely with all its parents and involves them in the life of the school. Regular parent meetings take place after the child has been on a focus week to discuss children's progress. Parents also receive a report at the end of each term. Teaching is highly effective, and staff have high expectations of achievement for all children. There is an excellent focus on learning, indoors and outdoors, and all children are respected and valued as individuals. Partnerships with parents are extremely effective. Staff know the children and their families very well. Parents are highly valued as partners in their children's learning and staff embrace parents' involvement in continuing their child's learning at home. All groups of children flourish and thrive as they play and learn alongside older children. All children thoroughly immerse themselves in the exciting activities that this exceptionally welcoming and stimulating nursery has to offer them. The team use a highly effective system for observing, assessing and planning for the individual needs of all children. They provide a stimulating learning environment and plan a challenging educational programme based on what children enjoy and, on their achievements, so far. The consistently very good use of this system means that each key person has an exceptionally well-developed knowledge of their children and how to extend their learning. This means children's next steps in learning are clearly identified and planned for, and any additional support or intervention is made in a timely fashion.
Children Feel Safe and Secure
Good relationships are evident between the staff and children. All children are happy, relaxed and settle well into the daily routines. Babies bond well with staff and positively respond to the good levels of care shown to them. Children feel safe and secure because of the strong relationships they form with staff and the consistent messages that staff provide. They enjoy rich experiences both indoors and outdoors. Positive learning experiences mean that children are enthusiastic and confident young learners. Parents and carers are quite rightly proud of the school and the way in which it helps their children to develop the confidence and the skills they need to achieve well in their next school.
'The staff really know my child and see each child as unique."
Parents are unanimous that their children are cared for and looked after well. Key persons work very closely with parents in order to plan for children's health and personal care needs. There are regular discussions and communication about children's changing routines and developmental needs. This ensures there is excellent continuity in care for the children and valuable support for parents. Excellent partnerships with parents, the professionals and the local community make a significant contribution to ensuring that the needs of all children and their families are met. Parents in particular express their appreciation of the flexible approach the nursery has to ensuring their individual work patterns are accommodated. Information is effectively communicated and readily shared with all those that need to know, including external agencies that are involved with individual children.
A Harmonious Community
Children are very happy to play together in pairs or groups. They show respect to one another, trust adults and are friendly and welcoming to visitors. Children who find difficulty in forming relationships are quickly identified; they are helped to settle because of sensitive one-to-one support from adults. The setting is a harmonious community and all children are effectively included. The setting's 'In the Moment Planning' has been a challenging process and staff are still constantly reflecting and improving their practice. Weekly teams' meetings allow all staff to communicate what they plan for their key group the following week. All learning is based around the children's interests. Termly tracking of children's learning allows the senior leadership team to ensure children have opportunities for learning across all areas of the EYFS.
Communication, Emotional Development and Listening Skills
During the virtual review it was clear that the setting is print rich with print and handwritten displays. Within the rhythm of the day there is story time and welcome time where staff promote communication, emotional development and listening skills. There is a story of the week which is displayed within the cosy corner. The interactive display may include props, CDs or both. Staff then use the children's knowledge of the story to enhance their learning in other areas of the setting. This could include sequencing using flashcards, role play or songs. The learning environment is vibrant and reflects all areas of the early years' curriculum. The nursery offers a very stimulating and well-resourced environment with good quality resources that are organised attractively. Children play eagerly outdoors in the fresh air because the environment is so diverse and inviting. They are able to explore a vast range of equipment and resources to develop their physical skills and movement. This is an exciting learning space and it gives good access for the children to choose what they want to do.
Dedicated and Enthusiastic Staff
It has been a pleasure to have visited this setting virtually and to have spoken to such dedicated and enthusiastic staff. Ayios Nikolaos is extremely well organised and staff make excellent use of the space available to them. The rooms are bright, cheerful and appealing to the children and their creative work and photographs are displayed throughout the rooms to further enhance this. Staff are well deployed, and an extensive range of resources further supports children's individuality and decision making. The enthusiastic staff team work together remarkably well to make sure all children's individual needs and interests are successfully promoted.
Find out more about the IQM Inclusive School Award
If your school is interested in obtaining the IQM Inclusive School Award or you wish to talk to a member of the IQM team please telephone:
028 7127 7857 (9.00 am to 5.00 pm)
or email: info@iqmaward.com for further details.
Want more information on the IQM Award? Click here to request your free IQM information pack