Ashwood Spencer Academy in Derby has achieved the Inclusive School Award with Centre of Excellence status.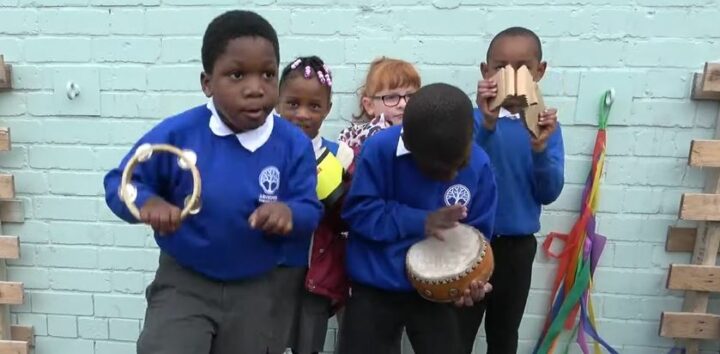 Effective approach to educational technology
Ashwood Spencer Academy is a larger than average 3 form entry primary school in one of the 4% most deprived areas of England which is in an opportunity area. This has facilitated additional funding that has been used systemically to build capacity through ongoing training by a range of specialists such as speech and language, OT and EPs.
It has a high proportion of EAL at 37% with around 41 languages spoken and low-level proficiency on entry for many. Pupil premium levels are at 60% but this is still an under representation due to the number of immigrant families unable or unwilling to make claims.
There is high mobility because of rehousing issues and a small but increasing number of traveller children joining with a mixed attitude to attendance among them. During lockdown a large number of pupils struggled to access learning due to the lack of available devices at home and poor internet provision. This is something the academy worked hard to address and now there is an effective approach to educational technology. 
New leadership team
Many white British children have parents who attended the academy and among whom there is little social mobility. There are high crime rates in the local community including gang and organised crime. There are a high and increasing proportion of social care issues including domestic violence, substance abuse and mental health issues.  
The academy was formerly a separate infant/junior school before amalgamating into a primary around 2014. Standards in KS2 were historically low with unstable leadership and recurring RI judgements.  
It joined the Spencer Academy Trust in November 2018 with the new Headteacher joining from an outstanding school in the Trust at Easter 2018. Since then, a new leadership team has been established and just over 50% of teachers have joined in the last 2 years.  
Research School and Teaching School
The Trust has a Research School and a Teaching School which results in lots of CPD and networking opportunities such as for SEND, Maths and Literacy Leads. This has led to a firm focus on using research to inform practice. One of the ways in which this manifests itself is through professional learning communities where staff come together using a research circles approach more commonly found in social care. Staff were given training in learning behaviours and signposted to EEF guidance and other research to explore and look at the impact on practice.  
Staff are empowered to support learners through developing autonomy, mastery and purpose of their own learning through robust induction which is highly structured and ongoing.  Due to the large number of new staff this year employment was started in July so that they were already familiar with processes and routines of the academy when they took up post in September. This has helped facilitate smooth induction. 
Governance is effective with a small but dedicated leadership group who understand their role in strategic oversight as well as holding to account. They are keen to ensure all pupils are stretched and that results improve over time but are also mindful of workload on leaders and the wider staff body. 
The academy provides a welcoming and safe environment that has been purposefully and deliberately thought out to best meet the needs of all pupils, creating a nurturing supportive feel. Pupils recognise this and appreciate it with one pupil commenting that they liked school because "it is full of beautiful things". 
Consistency, communication and sensory needs

Consistency, communication and sensory needs form the bedrock of support for all pupils with bespoke exercise programmes in place, visual timetables and personalised responses such as wobble cushions. For example, the alert programme looks at sensory diet and what pupils look like when they are happy and when they need to calm down. 
There is a personalised approach known as Team Courage and Team Friendship that offers personalised support for very complex ASD needs including non-verbal pupils. A number of pupils have hearing impairment and one has a visual impairment. 73% of pupils on the SEN register have communication and interaction needs so Blank and Rose TALC assessment is used to screen for understanding language and this is used to create interventions based on small steps of progress to become age appropriate.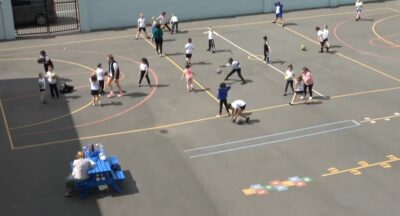 The cumulative effect of all this is a provision which is highly inclusive, where difference is embraced and children are calm and content. The academy really does go the extra mile for their pupils and what has been achieved by staff in a relatively short period of time is significant and has laid the foundations for deeply embedded success in the future. 
A lot of change has occurred over the last few years which now needs time to embed so that the lagging indicator of academic results can be allowed to reflect the high-quality provision that is now in place. That these changes have occurred during the covid pandemic is testament to the commitment of leaders and staff at all levels. 
Find out more about the IQM Inclusive School Award
If your school is interested in obtaining the IQM Inclusive School Award or you wish to talk to a member of the IQM team please telephone:
028 7127 7857 (9.00 am to 5.00 pm)
or email: info@iqmaward.com for further details.
Want more information on the IQM Award? Click here to request your free IQM information pack