Alexandra Junior School, Bromley has achieved the national award for Inclusion again.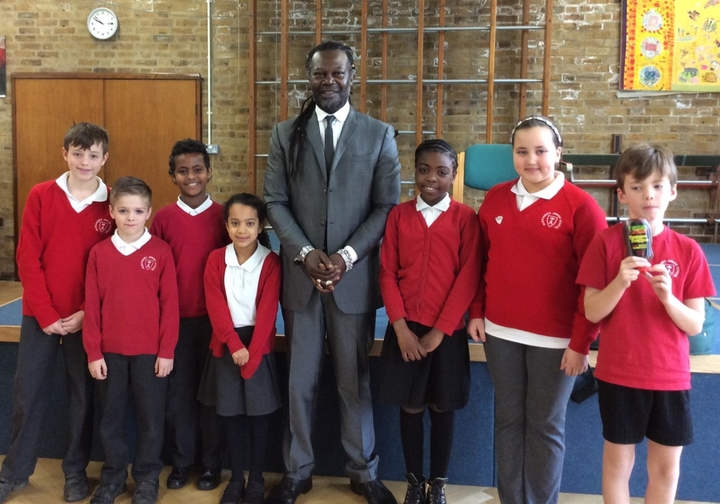 Proud to Belong
The children who attend Alexandra Junior School are proud to belong to such an inclusive school. They are valued for their own personalities and strengths and are supported in any area in which they may experience challenge. There is a determination, led by the highly egalitarian vision of the Headteacher, that all children can and will succeed, regardless of any barriers to the process. The Deputy Headteacher, who is currently Acting Head, also models this principle and as Inclusion Leader she ensures there is attention to detail in every aspect of related practice. A strong ethos, based on continual improvement, striving for the best outcomes for children, has therefore been created.
Excellent Relationships
The staff have excellent relationships with the children, and the school is a warm, happy, industrious place. Children enjoy coming to school. They know their needs will be met and that they will be inspired in their learning by the highly engaging teaching. One child commented; "I really like my lessons and my teachers. They make it fun and interesting and if we get stuck they help you along."
A Warm Welcome Awaits
Visitors to the school are warmly welcomed, initially by the office staff but by the children, teachers and support staff alike. Pupils are very willing to discuss their learning and show their work. They co-operate with adults and each other extremely well, and the school is a well-organised and orderly community.
Ofsted Report
The school's Ofsted report in 2016 described Alexandra Junior School as a "Good" school. Since then the school has continued to aim for high standards and the attainment at the end of Key Stage 2 continues to be at least at national expectations, or better. The leadership team set challenging targets through the School Development Plan, based on continual evaluation. It is a highly reflective document, showing determination to ensure that all the children reach their potential.
Very Good Behaviour
Very good behaviour is a strength of the school and the children receive excellent guidance from the school's adherence to ARC (Achieve, Respect and Care).
Expectations
This acronym upholds expectations in all aspects of school life and provides a framework from which their actions can be measured. It is underpinned by rewards and celebrations. One such example is the very successful 'Golden Book", which is special to the children. It is an honour for a child to have their name selected for entry. This can be based on any aspect of the ARC philosophy, with a child having modelled the desirable behaviours.
Excellent Resources
Classrooms are well organised with vibrant displays which both celebrate the children's learning and provide prompts to aid their independence. Teachers skillfully plan lessons which provide stretch and challenge, but also support. A range of 'Assessment for Learning' techniques are used to measure a child's progress throughout a session and the staff are flexible and adjust their teaching accordingly.
Support Staff are Valued
Support staff make a valuable contribution and are both class based, or provide interventions for individuals where necessary. There are high levels of analysis and the tracking of pupils is rigorous. Governors monitor the process and join working parties linked to whole school priorities, ensuring that they are fulfilling their role by providing support and challenge.
The School Council is an Asset
The School Council, who are an asset to the school, are enthusiastic and articulate. They consult with their peers and therefore are full of ideas as to how their school may be further improved. Their work in relation to 'Playground', 'Recycling' and 'Healthy Lifestyle' has made a good contribution to school life and has enabled the children to have their voices heard. They feel truly valued by the process.
Parents Feel Appreciated
Parents feel that they are appreciated as equal partners in their children's education and find the staff extremely approachable. They commented on how much they value the openness of the Leadership Team, led by the Headteacher. This is equally the case in relation to both celebratory statements, and at other times when there may be a difficulty to resolve.
SEND Children are Well Supported
Children who have SEND are very well supported by the school and parents highly praise the school's practice. The staff are willing to be extremely proactive on the child and their parent's behalf, leading to families feeling reassured. The professionalism of the staff is very much valued and appreciated by the community, who feel that children are fully supported in accessing all that the school has to offer.
Find out more about the IQM Inclusive School Award
If your school is interested in obtaining the IQM Inclusive School Award or you wish to talk to a member of the IQM team please telephone:
028 7127 7857 (9.00 am to 5.00 pm)
or email: info@inclusionmark.co.uk for further details.
Want more information on the IQM Award? Click here to request your free IQM information pack.