Acre Heads Primary School in Kingston-upon-Hull has achieved IQM Centre of Excellence status.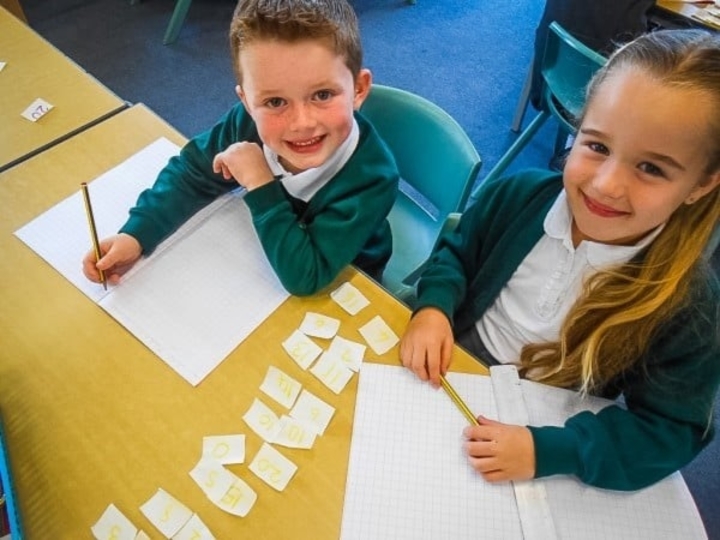 Welcoming and Delightful
Acre Heads Primary School is a delightful school, staff, parents, governors and children are welcoming and keen to share their good practice. They accept visitors to school and want to learn and are prepared to guide others.
School Context
Acre Heads Primary is a larger than average sized primary school with approximately 390 children on roll. Children in the school range from four years of age until 11 years of age.
The school is very popular and almost every year group is oversubscribed. The school is situated on the boundary of Hull and the East Riding of Yorkshire. Some children come from the whole area into the school. A number of pupils travel into the school each day.
Each Child is Unique
Children are taught in a range of groupings based on age and need. In some cases, children are taught in sets to support the range of attainment levels in each class. The foundation stage classes enable a smooth transitioning into the school. Each child is regarded as unique with their own learning needs and these are considered when planning the curriculum offer and placement in school.
Strong and Supportive
The school's approach to SEND is strong and supportive. There is genuine commitment on behalf of the whole staff team to ensure all children's needs are addressed and these are agreed and negotiated with parents, the child and other agencies.
A Positive Ethos
The school has a positive ethos and has determined two key rules which underpin the school's values:-
1. Be nice.
2. Do the right thing.
Respect Each Other
The main school value is that everyone should show respect for each other and each class has a key value to champion within the school. One is reminded of these when touring the school as reminders are displayed on walls and children are encouraged to share their understanding and interpretation of the values
Staff Wellbeing is Valued and Supported
The Acre Heads' school team, care deeply for the children and their families, equally, the staff's wellbeing is valued and supported in the context of the school. Children are happy and prepared to chat informally. When visiting classrooms, it is evident that children are focussed and clear about expectations. Children are on task and activities are planned to support their needs.
Change and Development
In the forthcoming months, the school will go through a period of change and development as the existing Head is moving on to another school. The governors are in the process of appointing a new Headteacher to take the school forward in future years. After an Ofsted short inspection in April 2018, Ofsted indicated that the "leadership team has maintained the good quality of education in the school since the last inspection." They also indicated that Leaders and those responsible for governance should ensure that: –
• pupils, particularly the most able, are challenged in mathematics so that attainment rises further;
• safeguarding documentation is robust and up to date with government requirements.
Commitment to Move the School Forward
The current Headteacher has shown commitment to moving the school forward in thinking and practice. Equally, according to the recent Ofsted report;
"A strength of the school development plan is how well middle and senior leaders evaluate the effectiveness of their actions."
This will enable them to ensure that targets are challenging and ambitious. Leaders aim to ensure that pupils reach national expectations and that they ensure that children are working at greater depth. Data from Parent View on the Ofsted website indicates that 96% of parents would recommend the school. This is an indicator of the successful working practices of the school.
The Importance of Emotional Well-Being
During the visit, the school team made SEN files and records available and stressed the importance they placed on supporting Emotional Well-being. The school has various events and provisions aimed at promoting a positive experience for children. The staff recognise that sometimes families need a little support, accordingly, they have identified a Wellbeing Teaching Assistant who works closely with children on any issue that affects emotional wellbeing.
Sources of Evidence
Information and evidence was gathered from walks within the school but also through conversations with the Headteacher, the Inclusion Manager, members of the Senior Leadership Team, teaching and support staff and representative pupils. Parents and governors also gave their opinions. During the visit I had access to all areas of the school, had informal conversations with pupils. They were keen to talk about their enjoyment of school life.
This is a place

This is a place for friends to share.
To show their love, concern and care.
A place to listen, serve and give
and build a better way to live.
Pupil Premium Funding
Key aspects of the inclusion agenda are reflected in the use of Pupil Premium and the SEND policy. The school has published use of the Pupil Premium on the school website and has had success with its implementation over the last year. In addition, the Head ensures that the impact of the use of Pupil Premium is shared on the website to support understanding and ensure transparency.
Teaching Positive Discipline
Assessment is carried out by staff, and interventions are made clear. SLT monitors classroom teaching including the management of behaviour. There is a clearly defined Behaviour Management Policy that is understood by all staff. At Acre Heads the staff believe that children should be taught positive discipline in order to enable learning. High standards of behaviour are expected from all pupils. These standards are clearly communicated and understood by pupils, parents, carers, staff and voluntary helpers. Praise, rewards, setting good examples, behaviour management and positive reinforcement are the keys to the successful promotion of good behaviour. It is expected that adults will use these methods before the employment of sanctions. In this way it is felt that staff can become proactive rather than a reactive approach to school discipline.
This is a Place

A place to stretch and strive and grow.
A place to ask and learn and know.
A place to nourish thinking minds
and to discover exciting finds.
Find out more about the IQM Inclusive School Award
If your school is interested in obtaining the IQM Inclusive School Award or you wish to talk to a member of the IQM team please telephone:
028 7127 7857 (9.00 am to 5.00 pm)
or email: info@inclusionmark.co.uk for further details.
Want more information on the IQM Award? Click here to request your free IQM information pack.