IQM has been recognising and celebrating the work of schools invested in inclusion since 2004.  A big part of what we do is to encourage amazing schools to share their best inclusive practices so we can help disseminate it far and wide. To take this to the next level we are holding the inaugural IQM National Inclusion Conference in The Studio in Birmingham on 27th November from 9am-4pm, we hope you can join us – book your place here!!!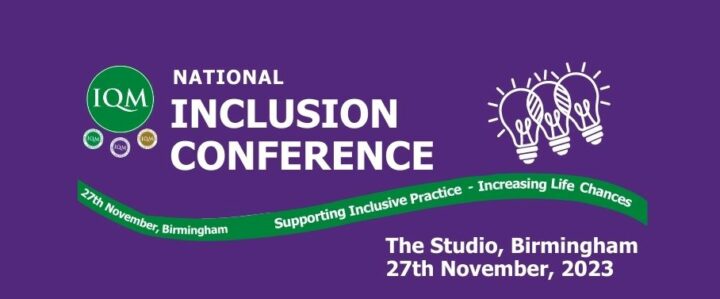 Bringing Educators Together
The aim of the conference is to bring teachers and support staff who are passionate about inclusion together in one place. This will allow for the sharing of ideas and inspirational practices. We know that the more we speak to each other the more amazing ideas and tips we can pick up, and that's exactly what we want delegates to do.
The first IQM National Inclusion Conference will take place on Monday 27th November in Birmingham. The central location has been chosen to make it as easy as possible for people from right across the UK to attend. We have a bumper line-up planned for you to enjoy at this full-day event. A hot buffet lunch along with tea/coffee, snacks and pastries will be provided throughout the day.
Golden Nuggets
The day will begin with a series of Golden Nuggets made up of 5 minute presentations from IQM Centres of Excellence and Flagship schools. These facilities are some of the best in the business when it comes to putting inclusion at the centre of their schools, so don't miss this opportunity to gain some amazing insights into their practices.
Workshops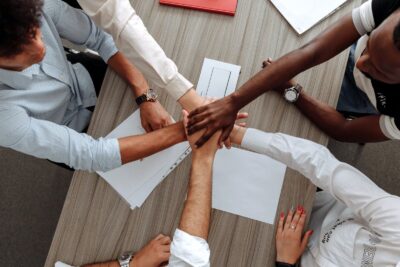 Delegates will also have the chance to attend 4 school-led workshops. Each of the sessions will last 40 minutes in breakout rooms within the venue. Pick your workshops carefully and use this occasion to hone in on the particular areas which interest you most. This is your chance to ask the questions you want to ask, so make sure and use it.
Share Ideas
We all know that some of the best conference experiences come from who you meet on the day. That's ultimately our aim – to bring those passionate about inclusion together to share their ideas.
We encourage you to talk to everyone you meet, don't be nervous, there really is no better way to learn. By the end of the day, you'll be bursting with enthusiasm and eager to get home to your own school to put all the inspirational ideas you have soaked up into practice.
Don't miss this opportunity to be part of an unforgettable day, book your ticket now.
Book Your Ticket to the IQM National Inclusion Conference
Tickets are currently available for £245 plus VAT for IQM schools* and £275 plus VAT for non-IQM schools*.
*IQM schools are those which are currently registered to pursue or hold the Inclusive School Award.
Non-IQM schools are those schools not yet registered for the Inclusive School Award.