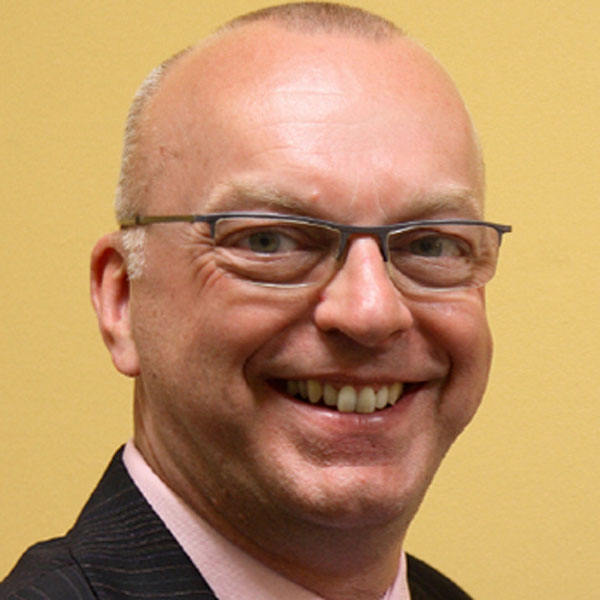 Paul Burnett

IQM Assessor
Paul Burnett is Director of Paul Burnett Associates Ltd a company providing interim management, consultancy and project management services to local government and other organisations in the field of children and adult services.He is currently independent chair of the children and adult safeguarding boards in Leicestershire and Rutland and on the Isle of Man. He is also Interim Chair of the Oxfordshire Safeguarding Children Board. He has previously chaired LSCBs in Nottingham City and Slough. He also works as an Inclusion Quality Mark assessor in schools.
Paul Burnett was Corporate Director for Children and Young People in Northamptonshire County Council from 2007 until 2011.
He began his career as a secondary school teacher in Northamptonshire holding a variety of roles including pastoral, staff development and special educational needs support posts. His local government career began with East Sussex County Council where he held a variety of posts covering in-service training, special educational needs, resources, strategic planning and support services as well as spending a period in the Executive Office. From 1997 he was Assistant Director in the new unitary authority in Brighton and Hove. Initially responsible for Parent and Pupil Services he took a lead role in the strategic planning for Children's Services and the creation of the Children, Families and Schools directorate that drew together education and children's social services. Between 2003 and 2007 he worked in the London Borough of Greenwich first as Director of Education and subsequently as Director of Children's Services.
Paul has sat on a number of national groups focusing on provision for children in public care.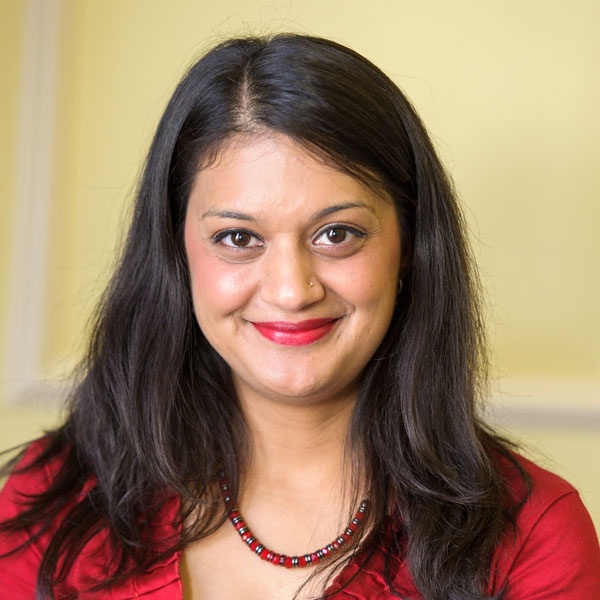 Smeeta Modasia

IQM Assessor
Smeeta Vaghela is currently the Primary SEN Learning Consultant for Enfield Local Authority School Improvement Service. She has experience supporting Headteachers, SENCOs and Senior Leaders with strategic and operational advice on developing Inclusion and SEN provision and has developed and delivered bespoke SEND/Inclusion training packages for leaders, teachers, support staff and governors.Previously she was a SENCO and Assistant Headteacher for Inclusion at an outstanding National Teaching School during which time the school was awarded Flagship IQM School status. Smeeta has a Masters in Special and Inclusive Education and is passionate about SEN and Inclusion.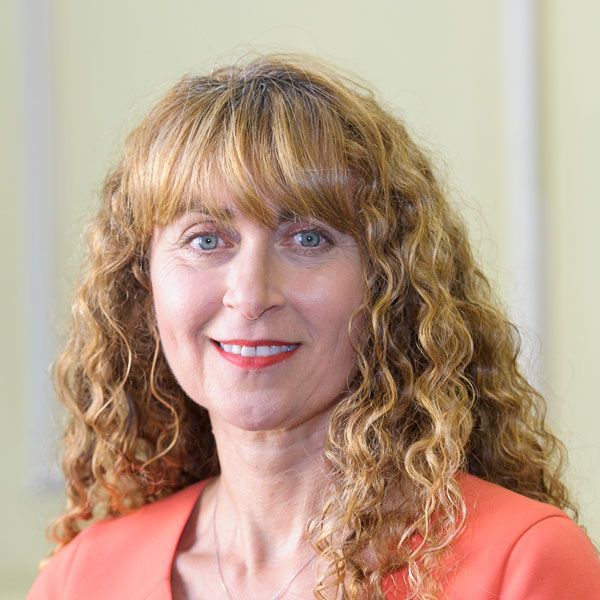 Mary Mantilas

IQM Assessor
I have been involved in education for almost thirty years and have been a SENCo for the past thirteen. I am currently a deputy Headteacher at a large primary academy, which is proud to hold the Inclusion Quality Mark and indeed Flagship Status. I have a passion for inclusion and constantly strive to ensure that all pupils are seen as unique individuals where every one of their achievements is celebrated.When I am not in school I take great pleasure in spending time with my children and grandchildren, who keep me sprightly and young!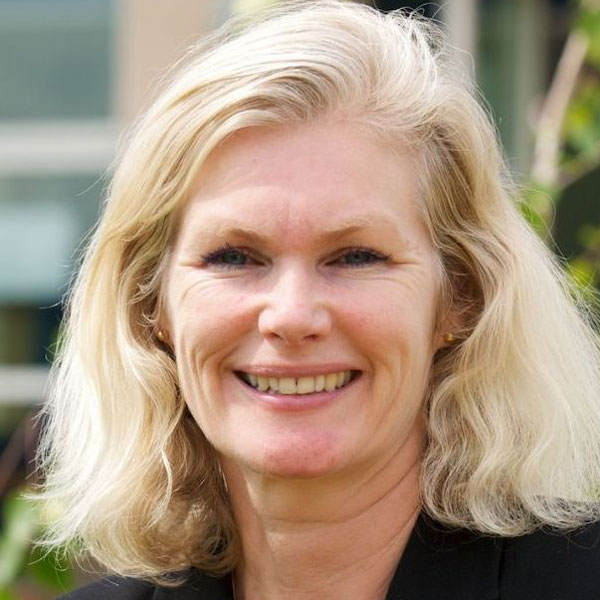 Desi Lodge-Patch

IQM Assessor
Since becoming Head of Woodfield Special School in 2003, we have had three inspections. The first in 2005 was judged 'good with outstanding features 'followed by two outstanding judgments in 2008 and 2010.In 2009, we were designated as a Specialist College for Sports and ICT and have used PE and Sport as a catalyst to raise standards across the curriculum. In 2010 Woodfield was designated as a National Support School and I became a National Leader of Education with a track record of supporting other special schools across London as part of The London Challenge Programme.
I worked with the LB Brent 'Building Schools for the Future' which was very close to success when the programme was withdrawn in 2010. However, the work was not in vain as another Head and I took one of the key aspects of the bid and put the plan into action. We devised a transition programme between a special school and a mainstream school where pupils at the end of KS3 from Woodfield transfer as a group to the additionally resourced provision at Alperton Community School for KS4 and then move onto KS5. This programme has worked successfully since 2012 when the first cohort moved to mainstream.
In 2013 Woodfield became a Teaching School with the aim to raise standards for all children in Brent through training teachers and non teachers to be experts in SEND. All trainees have a school experience in a special school and all NQTS have a balanced induction programme of SEN and mainstream pedagogy.
In 2014, Woodfield converted to academy status to ensure that the curriculum would continue to meet the needs of pupils and in 2016, I worked with two HT colleagues to submit an application for a free school 'The Avenue' to enable Brent parents to have more choice for their children and to increase capacity of the existing special schools. This was approved in July 2016.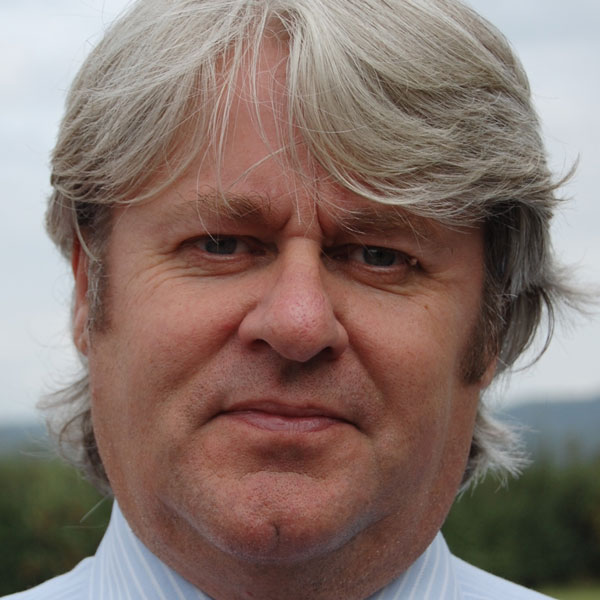 Steve Byatt

IQM Assessor
Following two headships, Steve has worked on a very wide range of school improvement projects. These include an LA role in Central Manchester, Leadership Development Advisor with NCSL, National Challenge Advisor and Academy Improvement Advisor for the DfE. He has also worked on the Academies programme for the DfE and as a System Leader / Challenge Advisor in SE Wales. He is currently an advisor on the Welsh Government's "Schools Challenge Cymru" programme. He is an accredited Estyn Inspector and also holds the Professional Qualification for School Inspection having trained with OfSTED.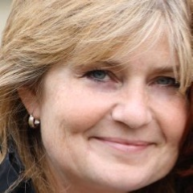 Andrea Atkinson

IQM Assessor
Andrea has thirty years' experience in education as a teacher, project manager, Special School Head Teacher and Inclusion Specialist. After five years working as Executive Director for Inclusion and Associate Education Director for a MAT and International school network, she is now Owner and Director of Andrea Atkinson Education Services Ltd. As a development partner, Andrea works with schools and educational networks, providing coaching as required and offering specialist leadership consultancy through guidance and on-going support.Based on a solid foundation of educational practice in the United Kingdom, Andrea now also works extensively in schools in Sweden, North America and the Middle East. She shares her experience of multi-disciplinary team management, pedagogical development and inclusion policies, showing how to put appropriate skills effectively into practice in areas such as special needs, developmental safeguarding audits and can also provide training and specialist coaching for school leaders and inclusion practitioners alike.
As a development partner, Andrea can work with established schools or start-ups, with trusts, academy groups and education providers, to deliver successful and effective change management and improved outcomes for children at all levels of ability and need.
Andrea is an accredited Visible Learning Plus Consultant (Cognition Education), a Consultant Principal for Kunskapsskolan Education (UK) and an IQM (Inclusion Quality Mark) Assessor.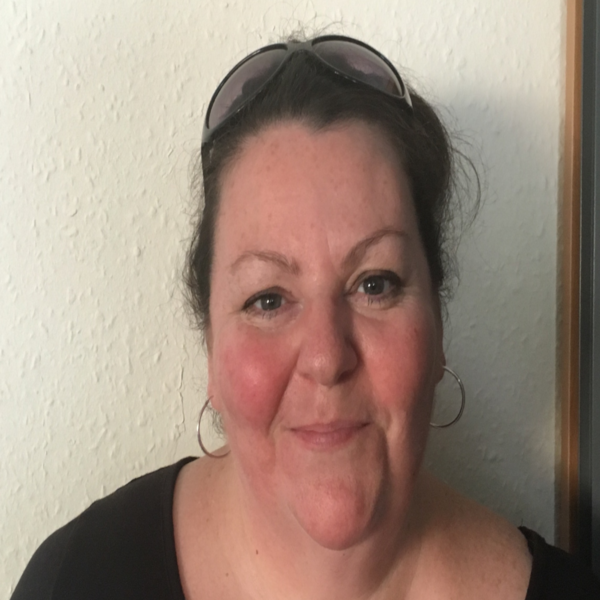 Jo Hussey

IQM Assessor
Jo is the Head of School at Fairchildes Primary, an outstanding school in New Addington, Croydon. She has worked at the school for the last 26 years, working her way up from NQT to Head and has had many coordinator roles within that time including SENCO and Inclusion Manager. Jo believes that the success of Fairchildes is based in its Inclusion. "No child is left behind!" was a quote from the last OFSTED report. Fairchildes has had three successful Inclusion Quality Mark Flagship reviews which have helped the school to focus on its provision for gifted and talented, its role in the community and its pastoral care.
Jo enjoys music and runs a large choir for junior pupils at her school, as well as a smaller choir for staff. When Jo is not at school she enjoys playing the steel pans as part of the Croydon Steel Orchestra.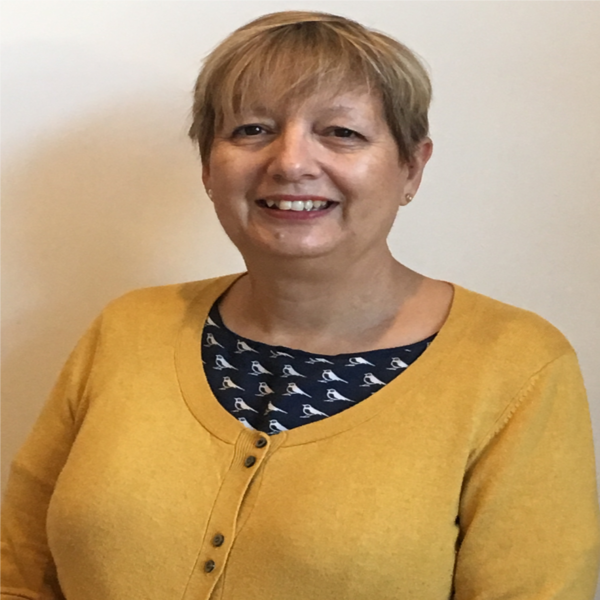 Sally O'Neill

IQM Assessor
I have been a teacher for over 30 years and have enjoyed working in a range of primary schools and across all the age groups.
My most recent role in school was as the Head teacher of a successful and forward thinking primary school in Northampton. During my twelve years of headship, I introduced the Inclusion Quality Mark and was so proud that we achieved Flagship Status twice, most recently in 2017.
I am passionate about sharing good practice and recognising positive school development. I feel very privileged to be able to do this as an assessor for IQM.
I chose to retire from school in August 2017 and enjoy making the most of travel opportunities out of term time! With my husband retired, and our grownup children living in Switzerland and Holland, I feel very fortunate to have time to visit them, while continuing my passion for education.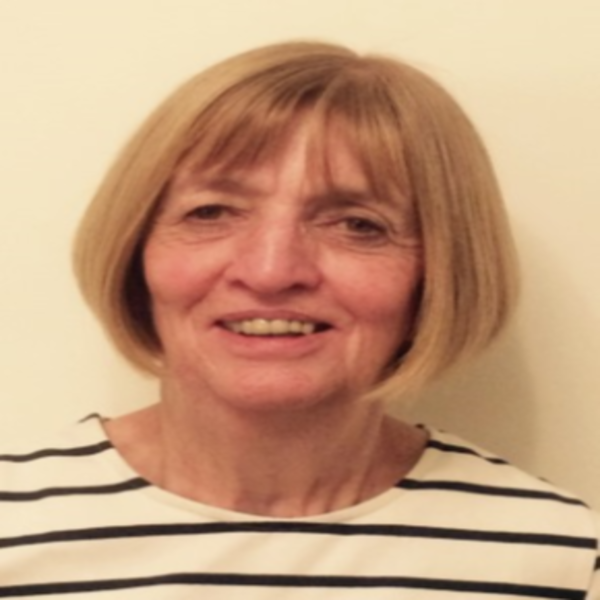 Mary Hewitson

IQM Assessor
I was headteacher of an Ofsted 'outstanding 'primary school for 15 years and during this time gave support to staff in other schools wishing to develop their vision and effectiveness. I led training sessions for other professionals and particularly enjoyed sharing expertise and success stories. I first became involved with IQM in 2004 when my school became one of the first 4 schools in Hertfordshire and one of the first 12 schools nationally to achieve the award. I am passionate about the inclusion of all pupils but especially the most vulnerable who often need a great deal of specialised support to achieve their potential. As a classroom teacher I taught across Key Stages 1, 2 and 3 with a special interest in the arts and in particular dance and drama. Earlier in my career I studied for and achieved a post graduate Advanced Diploma in Arts Education at De Montford University.
I have been an Associate Headteacher for a primary school preparing for inspection and was proud to be part of that school's journey from 'requiring improvement' to 'good'.
I am a school governor chairing the Teaching and Learning Committee with special responsibility for the monitoring of the inclusion and progress made by pupils in receipt of Pupil Premium funding. I also serve on the Safeguarding Committee.
For me preparation for the IQM award incorporates the essential elements of great schools determined to focus on the needs of every pupil. Involvement in IQM assessments continues to be a highly valued experience and it has been an honour to visit so many incredibly inclusive schools.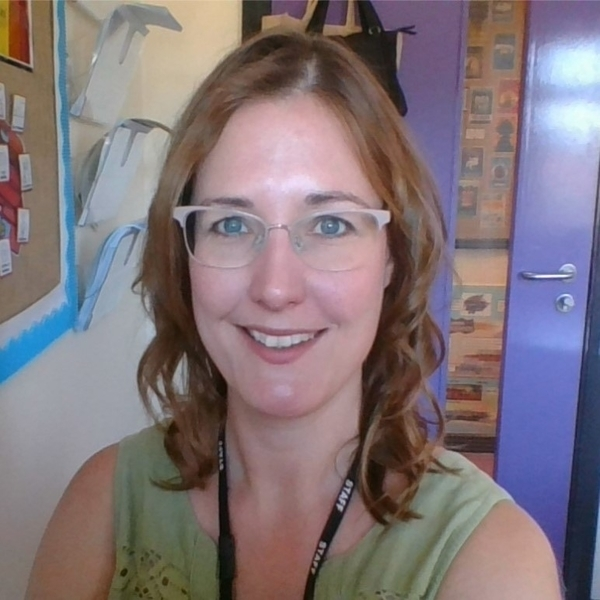 Natalie Menagh

IQM Assessor
I am an Inclusion Manager and SENCo at Whitefield Primary School in Liverpool. Whitefield Primary is a highly inclusive school which gained status as an IQM Flagship school in 2016. Whitefield Primary was also judged to be 'Outstanding' in all areas following an Ofsted inspection in 2017. I have always been passionate about working with children with special educational needs and finding innovative ways to ensure they reach their best possible outcomes. After starting out as a mainstream teacher, I soon moved to teach in a specialist resource base for pupils with speech, language and communication needs and became SENCo. I started working at Whitefield Primary in 2011 and have enjoyed working with pupils from very diverse backgrounds and a wide range of additional needs. It is also wonderful to work with staff who truly understand the needs of the children and are always willing to try any alternative arrangement that may make the difference. No child is left without the support they need to flourish and the person-centred, holistic approaches ensure that the school motto of 'Nothing But the Best' is truly realised.'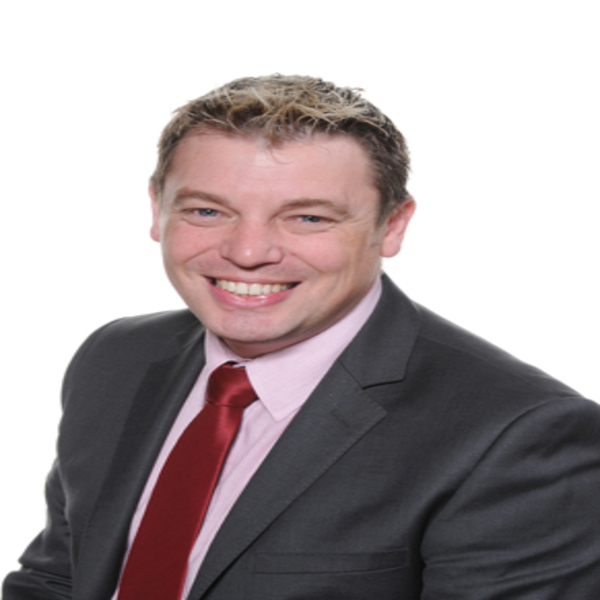 Iain Witts

IQM Assessor
Iain Witts has been a headteacher in Kent since 2012 and had been Deputy Head (in Kent and Oxfordshire) for a further 9 years before this. He is currently Executive Headteacher of Kingsnorth and Brenzett CEPs and the lead for the DfE funded English Hub – 1 of 32 Nationwide.
Iain believes that the successes gained whilst in school leadership have been driven through a basis of 'inclusion', values and 'the whole child'. He is currently working through the NPQEL training with LLSE and has used this to ensure the schools are best placed to lead the English Hub. Iain is passionate about sharing good practice and recognising positive school improvement.
Iain has undertaken consultancy work for the Inclusion Quality Mark UK since 2015 and ensures he stays up to date with policy by being part of the Kent Association of Headteachers, the Canterbury Diocese Board of Education, Kent Safeguarding Children Board and playing an active role in Aquila (Diocese of Canterbury Academy Trust).
Kingsnorth has been through two Inclusion Quality Mark Flagship reviews which have focused the school and ensured best practice inclusion across both schools. Iain is passionate about sharing good practice and recognising positive school improvement.
Iain is a strong believer in coaching for the individual and for the work place. He recognises that the key to self-improvement lies within us all and a school to school self-improving model relies on school staff to coach and be coached!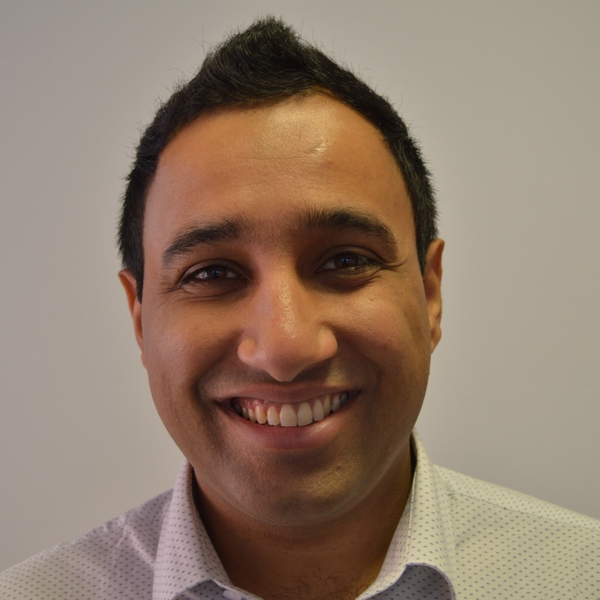 Amjid Zaman

IQM Assessor
Amjid has worked within both mainstream and specialist settings for over ten years, with two years middle leadership and subsequent five years senior leadership experience. During this time, he has had the privilege of supporting children and young people from a wide range of abilities, ages and backgrounds.
As a dedicated and innovative professional and an Ofsted recognised outstanding leader, Amjid has the proven ability to: succinctly gather and analyse evidence to reach justified evaluations, create and monitor initiatives that foster inclusive learning opportunities, lead on staff' development, devise a broad and balanced school curriculum and implement effective systems to monitor and raise whole school standards. He has previously led on the School Direct programme and supported the sustainable improvement of an all through (4-16) mainstream school requiring special measures.
Amjid has a proactive 'can-do' approach; building on capacity through a strategic, school-led, review based approach. Whilst having the proven ability to promote inclusion and developing experiences of cultural diversity, raising aspirations of students, families and wider society; primarily, challenging the expectations for every child and young person to maximise all that life has to offer.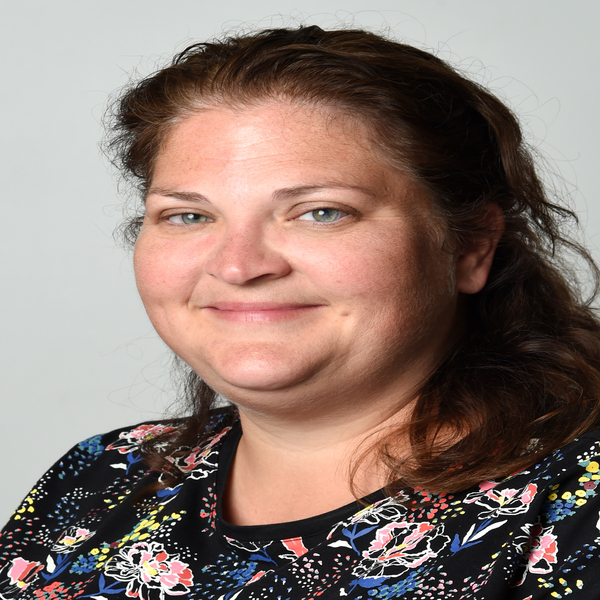 Holly Evans

IQM Assessor
Holly Evans is an experienced senior leader in both primary and secondary schools. She has also worked with two local authorities as a school improvement advisor. She has specialised in inclusion for over fifteen years. She is currently employed as an Assistant Headteacher in a London primary school and volunteers as a school governor in a neighbouring borough.
Holly is especially interested in children's wellbeing and mental health. As well as working at a primary school she also has a young family.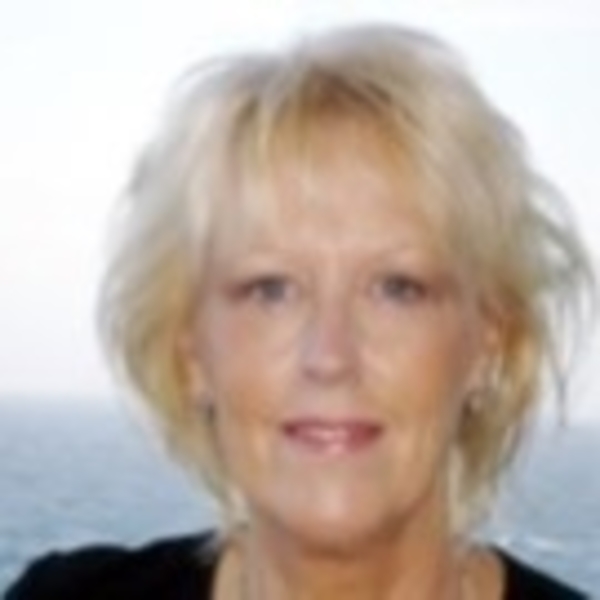 Julia Coop

IQM Assessor
Julia is a highly regarded school improvement consultant, trainer and key note speaker. Until 2015 she was Director of Education at Tribal Education, responsible for the development of school improvement training and CPD programmes. As a successful lead inspector and Headteacher in primary and special education she was awarded her Doctorate in 2005 for her work on inclusion and school improvement. She currently works delivering school improvement, inclusion and effectiveness consultancy and training throughout the UK and Internationally and works as a critical friend to schools, particularly those struggling to improve. She is most proud of the positive impact her work in is having on improving teachers, middle and senior leaders professional and personal skills. Julia was appointed as a Trustee of Young Epilepsy in February 2015.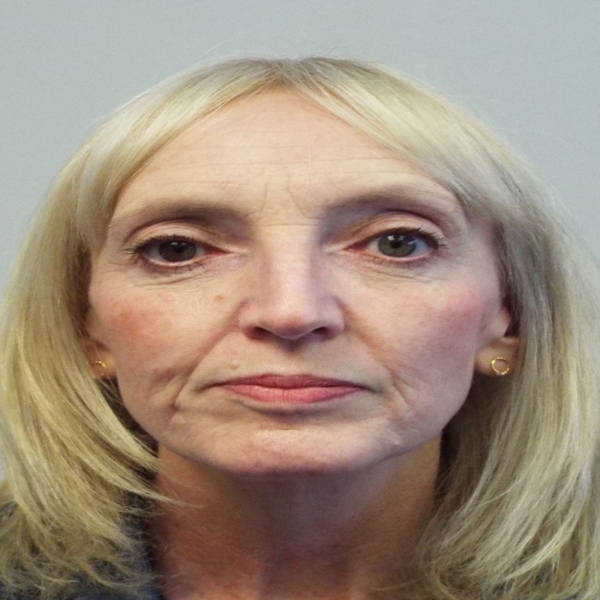 Kim Wilmer

IQM Assessor
I believe I am a true advocate for inclusion in schools. I am passionate about offering the best provision for all children in order to enable them to be successful, independent and happy. I believe in looking beyond behaviours in order to support the most challenging needs and ensure that all children feel safe and well supported, as well as equipped for the next stage in their lives. "Inclusion and integration go hand in hand at Riverside and it is a pleasure to see." (IQM July 18)
As Headteacher of a mainstream school with funded places for children with ASD and VI, my mission has been to ensure that my staff look beyond behaviours and have a real understanding of additional needs. We are all experts in inclusion and as a result, we offer a personalised approach to the curriculum and environment in order to successfully integrate children with complex, challenging needs within the mainstream classes. We are in our third year of being recognised by IQM as a Centre of Excellence for Inclusion and now have staff from other schools visiting us to learn from our best practice. In September 2018, we expanded to accommodate 2 forms of entry and have more than doubled in size, with happy children and staff who embrace individual needs and differences.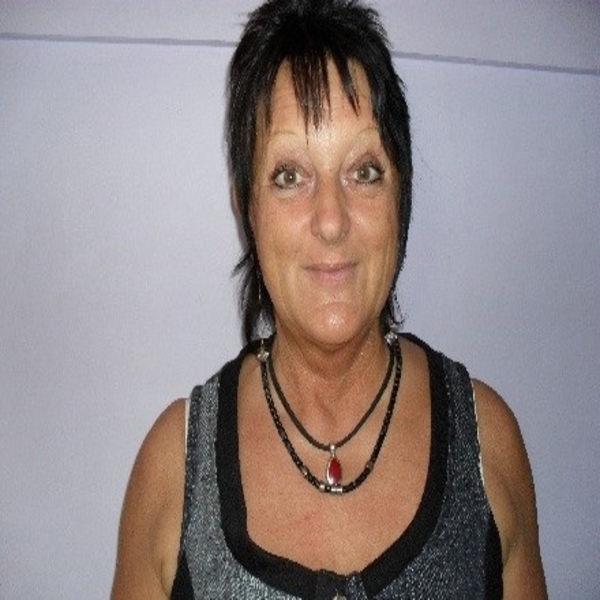 Jan Sullivan

IQM Assessor
I am a retired Headteacher of a therapeutic special school for students with social, emotional and mental health issues. I have a Master's Degree in Primary Education and have taught for many years in Early Years, Primary and Special Education. I have been an initial teacher trainer for both the B.Ed QTS Primary programme and the PGCE Primary and Secondary School programmes. I have been part of a team who wrote, validated and then delivered a Master's Degree in Early Years Education. I have also been a Lead Inspector for Ofsted Inspections in Nursery, Primary and Special Schools around the country. I was the Headteacher in my previous role for 13 years, and have loved every minute of it, having set up the school from the beginning of its inception and having guided it through Ofsted inspections to achieve Outstanding in all elements of provision. I am, and always have been, fully committed to the inclusive nature of schools as a learning community for students, staff and families. High levels of well-being promote effective learning and commitment, but the promotion of well-being does not happen by accident and cannot be secured in policy alone. Relationships of trust and respect across a school community together with the courage to 'think outside the box' can help a school to identify strategies that help to make them truly inclusive. To me this means valuing everyone's perspectives, efforts and achievements and making sure that everyone has a voice that is heard.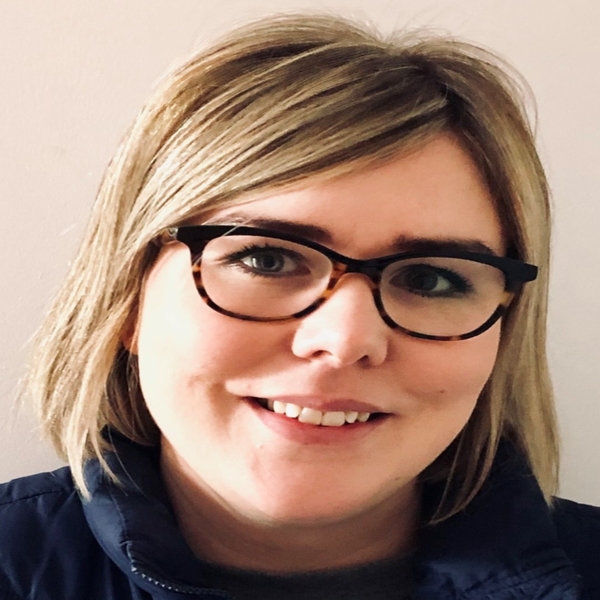 Sarah Linari

IQM Assessor
Sarah is a dynamic and strategic leader with a wide expertise of inclusion, notably through her different leadership roles. As Deputy Headteacher responsible for Inclusion at a successful Secondary School in Tameside, Sarah has enjoyed many accolades, including more recently being awarded the IQM Flagship School status. She graduated from the University of Sheffield with a BA in Hispanic Studies and went on to complete her PGCE in 2006. She speaks Spanish, French, Italian and Catalan and taught English in a Spanish secondary school for one year. Sarah achieved her first leadership role during her NQT year when she was successfully promoted to Head of Department. During successive leadership roles at Assistant Headteacher level, Sarah gained substantial experience of whole school leadership across all aspects of school improvement (progress and outcomes, inclusion, teaching and learning, safeguarding, behaviour and rewards, CEIAG, disadvantaged students, SEND provision, more able students, staff appraisal and CPD). She was successfully selected for the Future Leaders Programme in 2012 and was lucky enough to go on a study visit to New York to experience the American Charter Schools, with a focus on improving provision and outcomes for students from disadvantaged backgrounds. In 2015, Sarah completed the Serco Ofsted Training which has supported her own School's evaluating, monitoring and improvement planning but also enables her to carry out internal and external reviews (across all Ofsted categories) and offer support at other Secondary Schools.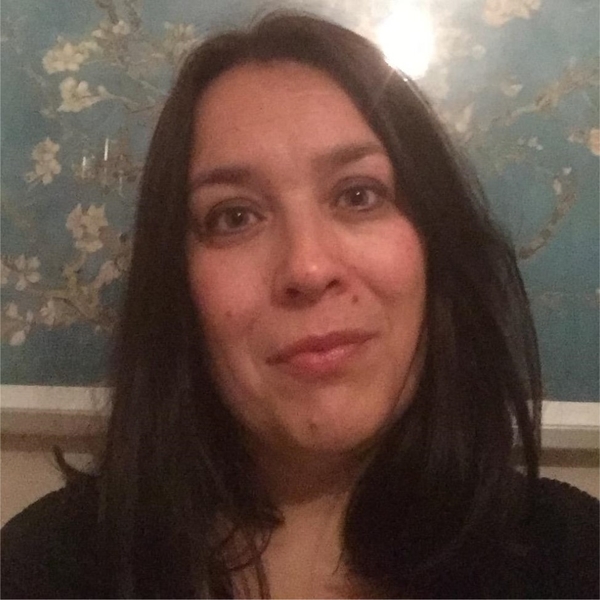 Stephanie Welch

IQM Assessor
I have been lucky to be teaching in inner city primary schools in Birmingham for over twenty years and am currently an Assistant Head Teacher with responsibility for inclusion at Lozells School in Birmingham. Lozells School was judged to be Outstanding in March 2015 and we were excited to be awarded our IQM Flagship status in July 2015 and are about to embark on our next three year cycle as a Flagship school. Our intention as a school is to create an 'oasis of calm' for our children and families and we are passionate about all children having the opportunity to reach their full potential. High quality inclusion and individualised provision, along with harmonious relationships with parents are fundamental to achieving this and our staff and children are totally amazing (but perhaps I'm a little bit biased!)
I have led on staff development by delivering the Outstanding Teacher Programme to eleven staff in school and have worked alongside our SENCO to develop an Outstanding Teacher Assistant Programme focussing on maths interventions for SEND pupils. I am currently leading on the Unicef Rights Respecting Schools Award and a Junior Leadership Project where year 6 children have led on whole school initiatives such as; online safety and grooming, fundraising and improving teaching and learning from the child's perspective. Sharing new experiences with my own two children aged 11 and 7, is something I love to do – they certainly have ideas and opinions about these opportunities and have taught me the importance of pupil voice!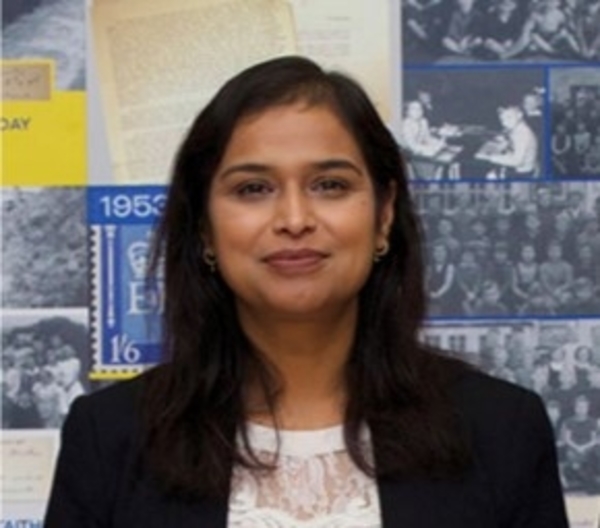 Azra Butt

IQM Assessor
Azra Butt is the Headteacher at Eldon, an outstanding, inner city primary school in Preston. Having worked in education for 27 years, in three challenging settings, she is committed to pursuing excellence through establishing a caring and ambitious ethos, ensuring equality of opportunity and learning through innovation and creativity.
In 2018 Eldon scored a hat trick! Not only did it secure a local and regional award for 'The Primary School of the Year', it went on to gain the nationally acclaimed TES award in the same category. However, it is no surprise that Eldon's inclusive ethos underpins the very foundations of its success, as it inspires a hugely diverse community boasting more than 20 different languages and that's just in the school itself!
Under Azra's leadership, Eldon achieved IQM Centre of Excellence status in 2015. Three years later it became the first primary school in Lancashire to achieve IQM Flagship status. Eldon's nationally recognised work on developing 'Life Skills' through creative learning approaches has been shared widely and with other IQM schools regionally.
As well as being a dedicated school leader, Azra is a proud mother of two amazing daughters. She exudes a love for learning and life and, as such, enjoys travelling and sampling different cuisines.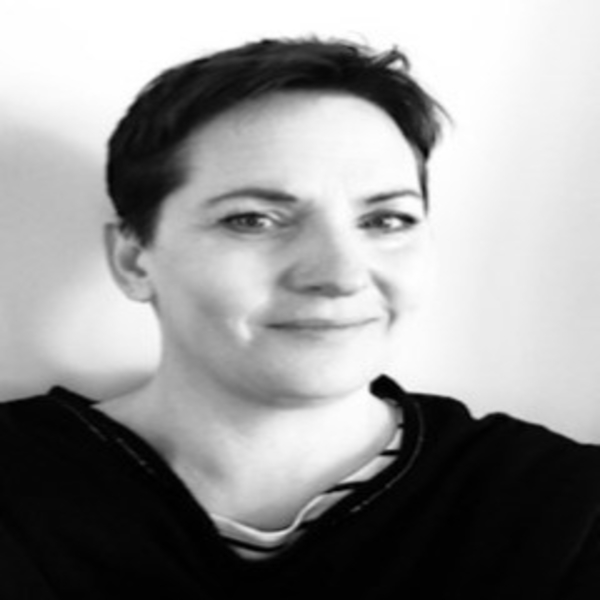 Jo Weeks

IQM Assessor
I am a qualified teacher working in Special Educational Needs since 1994. I started my teaching career in a specialist school for primary aged children with SEMH and was until recently, in an advisory role for the London Borough of Merton's central SEND Support Team for Heads, SENDCos , Teachers and support staff for 17 years. I am now freelance and work in schools and with parents across SW London, Surrey and beyond, offering practical support, training and advice. I have experience in working with children with a raft of needs including:
• EBD/SEMH
• ASD/Asperger's/PDA (Diagnosed and undiagnosed)
• ADHD/ADD
• Down's Syndrome (I can use simple makaton)
• ODD
• FAS (Foetal Alcohol Syndrome)
• Speech and Language needs
• Auditory processing difficulties
• Attachment Disorder
• Sensory Processing Difficulties
• Sensory Integration Dysfunction
• Dyspraxia/pro-prioception difficulties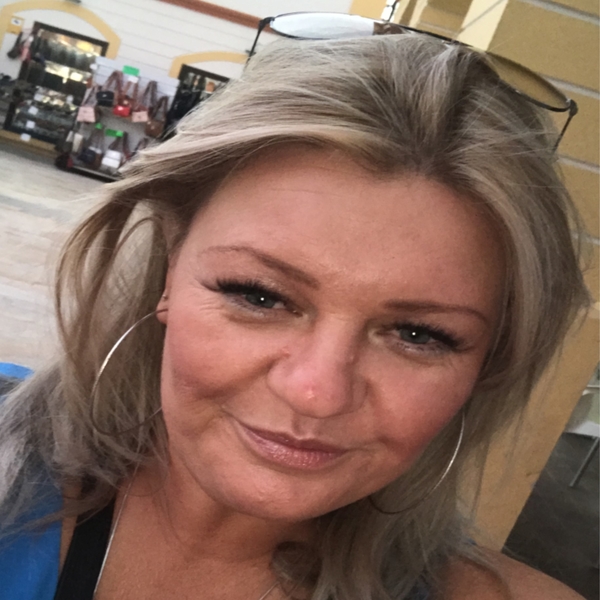 Kelsey Clark-Davies

IQM Assessor
Kelsey is a positive and experienced school leader with a passion for ensuring every child receives the high quality support and educational experience they deserve in order to ensure they reach their full potential. She has over 20 years' experience working with children and families, specialising in supporting some of the most vulnerable; children who have experienced trauma and abuse, often with complex social, emotional and mental health needs and challenging behaviour.
Over the past 14 years Kelsey has worked within a senior leadership capacity in both special and mainstream schools.
Most recently, Kelsey has spent a year in an Interim Headship role in a one form entry primary school in an area of significant deprivation in York where Kelsey led the school on a journey of rapid improvement throughout the academic year. Huge focus was given to the culture and ethos of the school, with positive relationships at all levels being a priority. The behaviour policy was reviewed and a number of new and exciting initiatives, with a focus on Inclusion, positivity, the quality of teaching & learning, relationships, kindness, attendance and outstanding behaviour were launched. Leaders at all levels were empowered and bespoke support plans for identified staff were implemented. Outcomes in July 2018 were significantly improved – with the school being identified as having the most improved results in the LA – combined measure in KS2 moving from 29% in 2017 to 75% in 2018 – above National average. In Oct 18 the school was awarded "School of the Year" in the Pride of York Community Awards.
Until 2015, Kelsey was Deputy Head Teacher at a 5 form entry East London Primary School in an area of extremely high deprivation, with over 1100 pupils, leading in Social Inclusion. She joined the school as part of a restructured leadership team in January 2013 when the school, in the eyes of OFSTED, was "requiring improvement". Within 18 months the school was judged to be "Good". In July 2015 the school was awarded "Centre of Excellence" status by the Inclusion Quality Mark and the creative, solution focused approaches used to support their most vulnerable pupils have been recognised and shared with other local schools.
Kelsey has also led in the successful conception, strategic development and day to day operations of 3 London Local Authority specialist settings, based upon Nurture Group principles, for pupils with significant SEMHD (Social Emotional and Mental Health Difficulties), all of which have been judged by OFSTED as Good or better.
In July 2015 Kelsey relocated, with her husband and two children, from London to a village just outside York. Since then Kelsey has been working on a consultancy basis, supporting schools in London and throughout the North of England in school improvement, with a particular focus on Outstanding Leadership and developing PDBW.
Her philosophy is one of high expectations, firm boundaries and genuine warmth and affection for all she encounters; young people, parents and professionals. Within her current role she uses therapeutic skills, coupled with knowledge and experience of school leadership to offer training, consultancy, mentoring and coaching to a range of educational and mental health professionals to support school improvement and better enhance nurturing provision for children and families.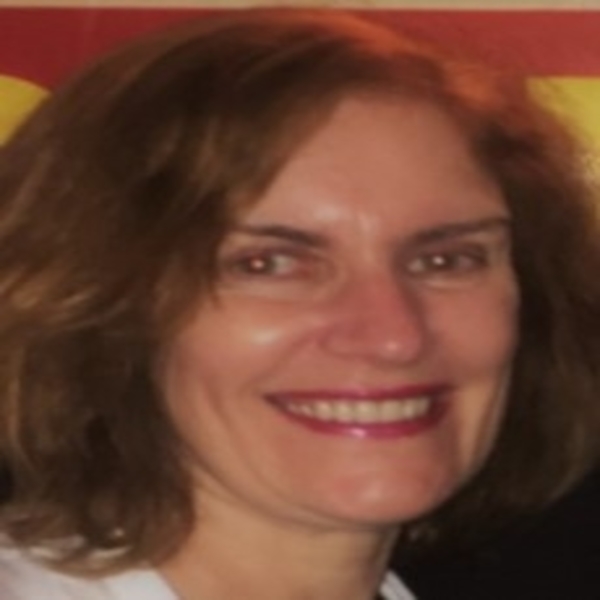 Julia Ridley

IQM Assessor
I started my teaching career in 1986 and have worked in a variety of schools for over 30 years, predominantly in the Special school sector. I taught French in a Secondary school initially and then re-trained to work in an Outstanding special school in the London Borough of Waltham Forest. I taught children from the ages of 5 to 19. I was a Headteacher in a school for pupils with complex needs as well as a Deputy Head in two schools in N.E London. I have also been a tutor for the University of Kingston in the areas of Speech and Language Impairment as well as Autism. Since starting my own private SEN Consultancy company, I have acted as an SEN consultant for mainstream schools and a specialist college, supporting Senior Leadership Teams in their drive to improve SEN Provision in their settings. In addition, I helped shape a Local Authority's response to the new Code of Practice and delivered training to multi-disciplinary teams. I am passionate about Inclusion and the right for all children to feel that they belong and can flourish in their learning.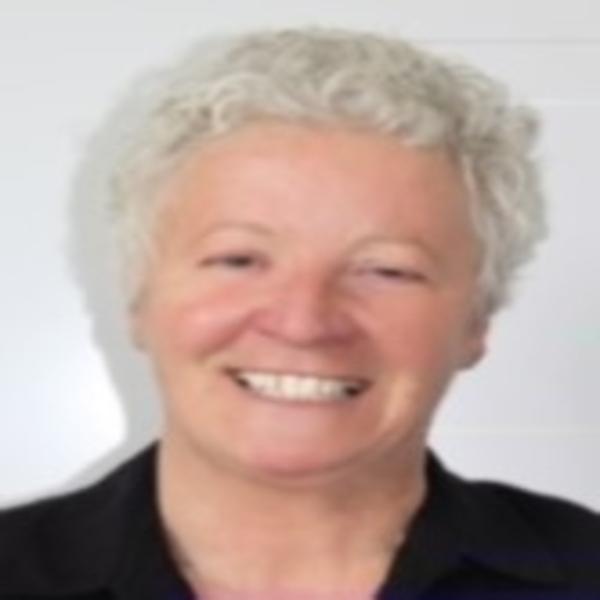 Stella Bailey

IQM Assessor
I retired in 2015 after 39 years in Education, Community Education and Youth Work. Eighteen of those years were spent in Senior Leadership roles including Senior Community Education Manager, Assistant Head, Deputy Head, Associate Head and Director of Youth Services.
I started my career as a teacher of Physical Education working primarily in inner London Schools where I also taught Economics and Business Studies and latterly CEIAG. On my CV I describe myself as a qualified teacher with significant experience in education, community engagement and leadership.
I am committed to Inclusion and the idea of learning as a lifelong process. I believe that children do not bring only their heads to school but a whole range of complex issues and experiences. I believe that schools are most effective when they work in partnership and that learning can and does take place in a variety of settings, in addition to schools. This, in my view, is best achieved through strong and effective partnerships and by using the community as a classroom.
I have actively supported and developed staff across a range of disciplines including teaching, youth work and third sector organisations. I am an effective leader and have experience of managing in multi-disciplinary settings. Whatever my role is, I am a consistently strong advocate of Inclusion and the Every Child Matters' Agenda.
During my 18 years in the London Borough of Tower Hamlets I have worked on a diverse range of school and community projects, including capitol projects, all of which have benefited the achievement, learning and employability of young people and families living and working on the Isle of Dogs and the wider Tower Hamlets Community.
I am a School Governor at Clapton Girls Academy, in Hackney East London. I trained as an Assessor for Inclusion Quality Mark in 2016. I work as a part time consultant for x 2 Virtual Schools focusing on LAC. I completed Ofsted training in 2014. NPQH in 2004 and achieved a Masters in Educational Leadership and Management in 2008 whilst working full time.
I have considerable experience in fundraising. For the last twenty years I have been a Trustee/Committee Member with the East End Community Foundation (EECF). EECF connects business and individuals with grassroots organisations, including schools that are making a difference to the lives of young people, communities and families living and working in the East End of London. In the last year alone EECF have awarded grants of £1 million. As a result, many Tower Hamlets Schools have benefitted from additional funding.
Preparation for the IQM award gives schools the opportunity to review and showcase the extraordinary work they do, often in very challenging circumstances. It also highlights the very strong commitment that schools have to children and families, strengthening and promoting stronger more healthy and cohesive communities. It has been a joy to visit so many incredibly hard-working staff in creative and inclusive schools.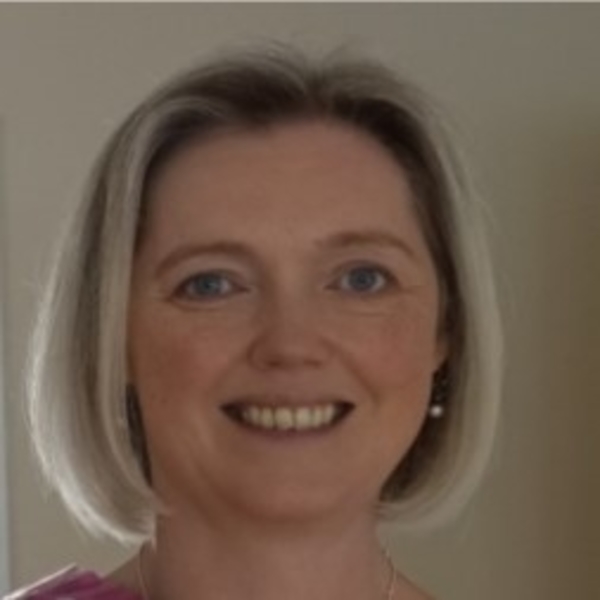 Lisa Bagshaw

IQM Assessor
Lisa has been a teacher for over 20 years and began her career working in primary schools. After having the privilege to work with children with additional needs in her mainstream classroom, Lisa chose to specialise in the area of SEN. She became a teacher in a special school and since 2004 has gained experience working with young people with complex needs across all key stages. Lisa currently works at Churchill Park Academy in Norfolk. In 2010 she developed and implemented an in-house programme to support pupils' social and emotional wellbeing before taking on her current role as School Partnerships Lead.
Lisa first became involved with IQM when her school applied for the award and was recognised as a Centre of Excellence in 2016. She works closely with mainstream nursery, primary and secondary settings across West Norfolk to support staff working with pupils with additional needs. Lisa is passionate about sharing good practice and develops and delivers bespoke training packages for staff working at all levels within education to implement inclusive practice.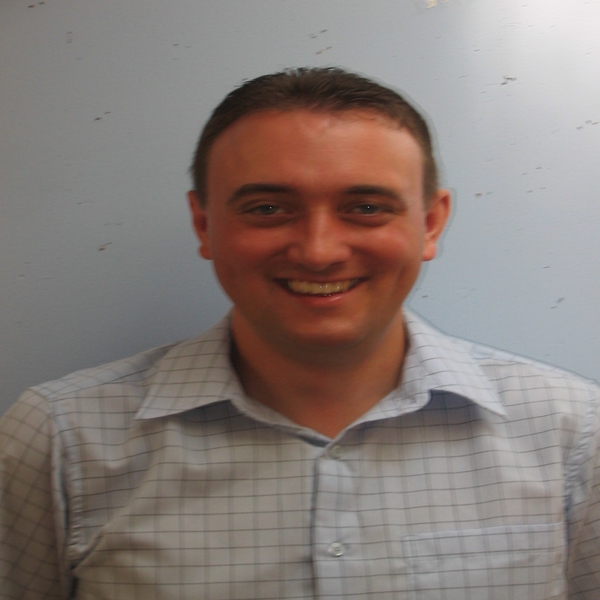 Alex Butler

IQM Assessor
I lead a local authority team of specialist SEN support teachers who provide direct teaching and inclusion support for children with a wide range of SEND in mainstream primary schools and maintained nursery settings. The service aims to ensure the inclusion and achievement of children and young people with special educational needs and the building of expertise and capacity within schools, in line with current local and national strategies. We provide support to the child and school and liaise regularly with parents and carers.
Within this role I have delivered training on a wide range of inclusion and SEND topics including nationally on behalf of NASEN. My role includes a consultancy element working with schools to identify, plan and implement developments and ensure quality teaching and learning for all. I have completed an MA Education (SEN) at the University of Northampton. I have been involved with the Inclusion Quality Mark for over 4 years and have provided support to schools within my authority as they engage in the IQM process.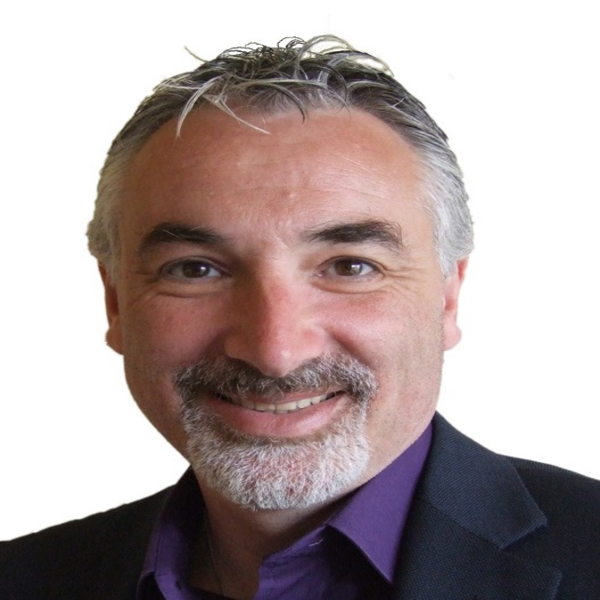 John Murray

IQM Assessor
John has worked in and with schools for over 30 years and has a wealth of experience as a practitioner, senior manager and consultant.
He has held a number of senior roles within schools and the Local Authority and in the recent past was also a qualified Ofsted Inspector. John has built up an extensive range of skills and knowledge in regard to inclusive principles, techniques and practices and believes in the practical application of these to support the learning potential of all children and young people. Throughout his career he has demonstrated a consistent track record of working successfully with schools, staff, the children and young people and families that they serve.
John is also an experienced trainer with an excellent reputation for designing and delivering courses that whilst providing a theoretical basis are very much rooted in the practical application of the techniques that support it.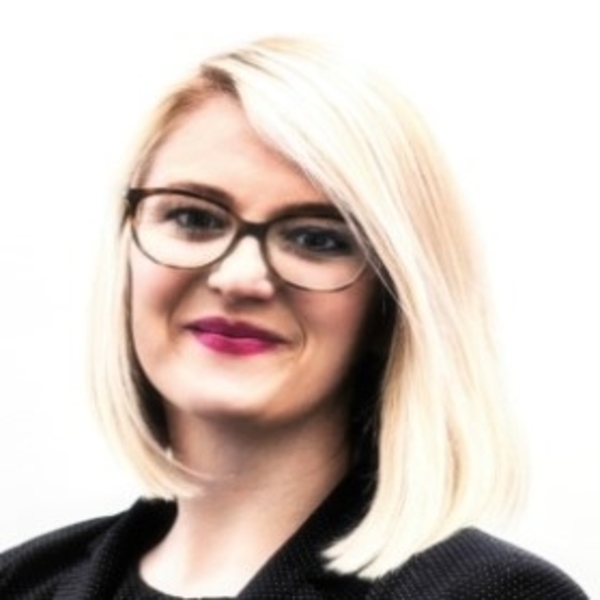 Katy Bird

IQM Assessor
I have been involved in education for 18 years and have been a SENCo for twelve years and involved in SEND provision for both children and adults throughout my teaching career. I am currently a Headteacher at a Primary School, which is proud to hold the Inclusion Quality Mark Centre of Excellence. I have been involved with IQM for 10 years as a SENDCo, Deputy Head and Headteacher.
I am a passionate advocate for academic and social inclusion and strive to drive schools towards greater inclusivity where pupils and families are celebrated for the unique individuals they are.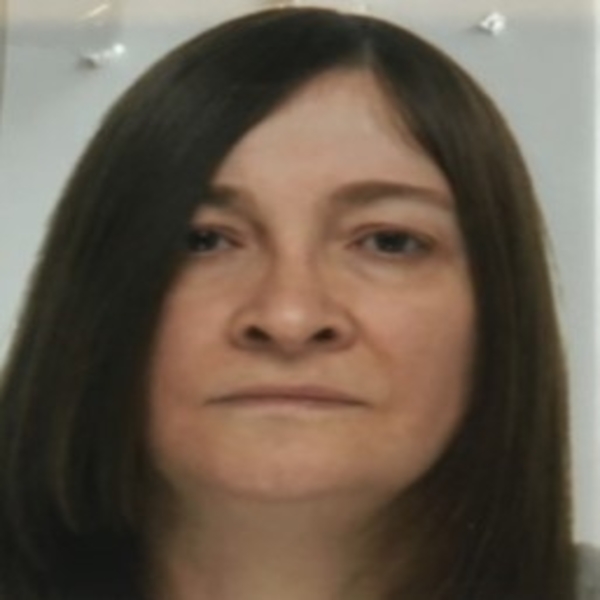 Sian Morris

IQM Assessor
I am currently Deputy Headteacher for Inclusion at The Hyde School, a mainstream primary academy in north London, where I have been since 2013. I have been a SENCo since 2005, and also worked as an advisory teacher for autism for seven years. Although I started my teaching career in Humberside, I have worked in London schools in Hackney and Barnet for more than twenty years. I have an MA in Education and a Post Graduate Diploma in SEN, and I am a level 5 accredited dyslexia teacher.
Our school made a rapid journey from special measures in 2012 to outstanding in 2015. Inclusion is at the heart of everything we do at The Hyde; we were awarded Centre of Excellence for Inclusion in 2016 and were the first school in Barnet to hold IQM Flagship status.
I have always enjoyed working in challenging circumstances and my determination to do my best for children and families is underpinned by a strong sense of social justice. Part of my role involves working with other local schools, as well as across our academy trust, the Elliot Foundation, offering outreach and support for colleagues. I occasionally attend SENDIASS tribunals as a witness for the local authority. I have been an IQM assessor since February 2018.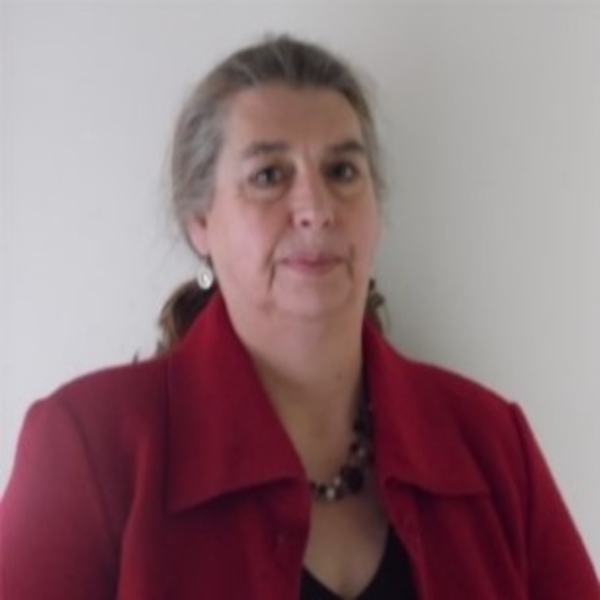 Julie Hughes

IQM Assessor
During my career, I have been fortunate to have worked across phases in a range of schools taking on roles with increasing challenge and strategic responsibility. I have developed and led a large and successful Inclusion team, establishing excellent links with external agencies and parents to support students in the school to achieve their potential.
I have also strategically developed local authority resource bases for both ASC and Speech and Language, managing both within school.
I have constantly worked to increase my knowledge and skills in supporting children with additional needs and have worked to support staff development and awareness. I have delivered individual and full-staff CPD training on a wide range of special needs issues and, as part of my NPSLBA, worked collaboratively with the school's senior management team to deliver behaviour management INSET over a number of sessions.
One of the key challenges during my time at the Grange was the management of the reorganisation of additional needs provision during the period of conversion from separate Nursery, Infant, Junior and Secondary schools to an all-through school, which required the development of a single SEND department, of which I was lead.
I have always worked to develop a holistic approach to supporting young people with complex needs and their families, to ensure they were nurtured and supported to achieve their full potential.
I am a passionate believer in the need to ensure that all children with additional needs receive timely comprehensive targeted support in all aspects of their social, emotional and academic development and that it is essential to work in partnership with families and multi-agency professionals to achieve this.
I retired from teaching in September 2017. Since retirement I have worked for IQM and completed a number of assessments of a range of schools in the north west.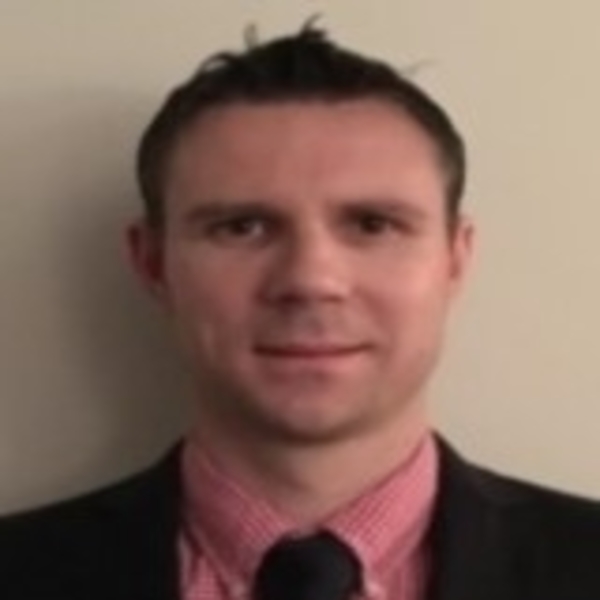 Ray Walsh

IQM Assessor
Ray is a Deputy Head Teacher at Harlington School in Middlesex. It is a large, mixed, Foundation Secondary School serving a diverse local community. He has been a teacher since 2004, having completed a Sports Science Degree at Borough Road University. As Assistant Head for Inclusion, one of his key remits was to achieve the IQM Award. The key driver of his initial IQM work was based around the Inclusion of students at risk of exclusion. As the school progressed through the award, culminating in Flagship Status, the focus evolved into their work on supporting students for whom English is an Additional Language.
During his time as Assistant Head Teacher he has continued his professional development through the completion of the NPQH and also qualifying as a Specialist Leader in Education for Behaviour, Attendance and PE. Since working as Deputy Head for Teaching & Learning and Staff Development, Ray has undertaken a Coaching Qualification with the British School of Coaching. He is also a Governor at a local University Technical College. His outreach work has enabled him to participate in a number of developmental peer review programmes which has resulted in him celebrating good practice, supporting other schools and reflecting on elements of his own work.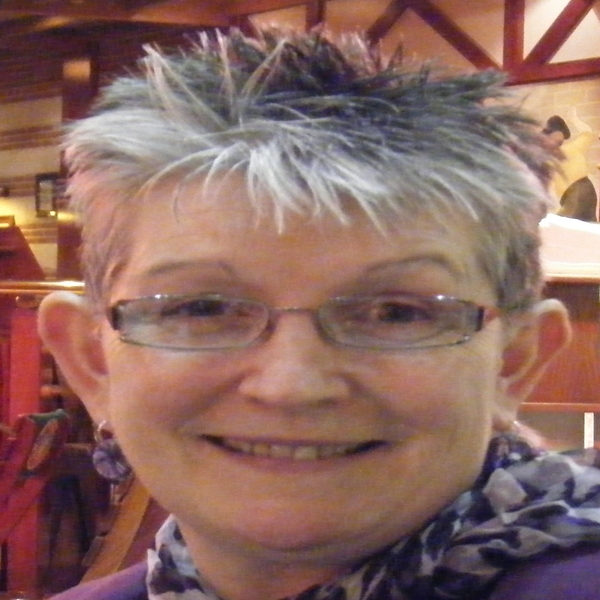 Jenny McCutcheon

IQM Assessor
I have a long-established career in Education in a variety of mainstream and special school settings and as part of the local authority Special Needs and Psychology Service. I believe all children must have the opportunity to improve their life chances through education. The school must set up robust systems to ensure children are nurtured and supported to overcome barriers to learning and provide inspirational teaching to ensure they succeed.
I was appointed Headteacher of a Junior School in January 2003. Under my leadership, the school has gone from strength to strength and this has been achieved by creating a culture and ethos of success where all children thrive and have a love of learning.
During this time, I have undertaken 3 Executive Headteacher positions: leading an outstanding school pending the appointment of a new Headteacher (2011); leading a school in very challenging circumstances which was underperforming (2012-13); and leading our partner infant school. In 2016, I was appointed Head of the Primary, which has very quickly become a successful primary after a seamless transition. I attribute this to leading and managing the team to continuously improve teaching and learning for all our pupils.
In 2013, I was appointed Chair of the Basildon Educational Services Trust and a member of the Basildon Excellence Panel. Partnership working has been an important feature in improving education for the children of Basildon. I am currently a member of an Interim Executive Board, supporting a school in challenging circumstances.
Having worked with Inclusion Quality Mark in the past, I welcome the opportunity to be involved again as an assessor. Given my wealth of experience, I believe I have the skills and expertise to fully understand and validate the essential elements of Inclusive provision.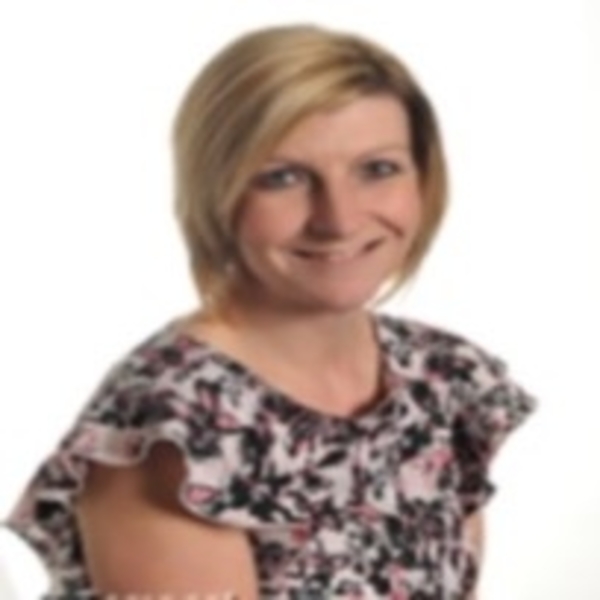 Lynne Le Marinel

IQM Assessor
I have recently been appointed as Headteacher of a school in Macclesfield which is an absolute pleasure and I am thoroughly enjoying the new role. Prior to this I was a Deputy Head for three years in a large primary school in Widnes. I introduced the IQM to my school and found it extremely rewarding. I was proud that we achieved Centre of Excellence status back in 2017.
During my teaching career I have worked across three local authorities and had a variety of leadership roles. I have spent the last 4 years as a SENCo having completed the qualification two years ago.
Being an IQM assessor is an absolute privilege and it is wonderful to share the inclusive practice that goes on in so many schools. I have established some great links with schools I visit year on year, and I am extremely honoured to be invited back and see their IQM journey continue and go from strength to strength.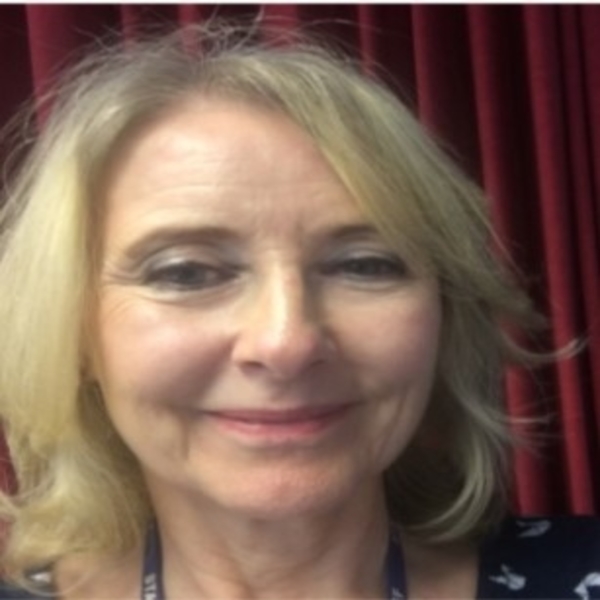 Lesley Colthart

IQM Assessor
I was a Headteacher in North Tyneside for 16 years, leading a primary school and Children's Centre towards an Ofsted outstanding grade and achieving IQM Centre of Excellence. As Executive Headteacher I also led a large, maintained nursery school before moving to West Yorkshire to take up an Executive Headteacher role in an area of high deprivation and diversity.
As a National Leader of Education and Head of a Teaching School, I held the inclusion agenda at the forefront of school improvement, offering school to school support with the aim of empowering teachers to raise standards for all children in an environment where every individual can thrive and where mental health and well-being are given high priority.
Since retiring, I became a school governor and work as an educational consultant when I am not travelling.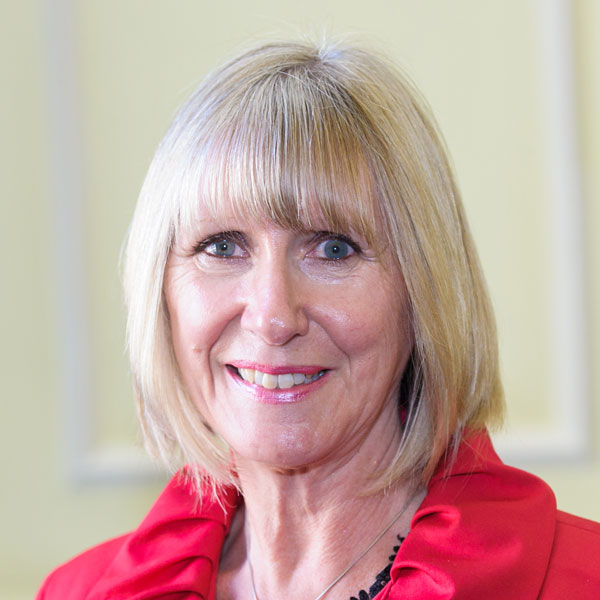 Anita Watts

IQM Assessor
Anita Watts is a recently retired Primary Head teacher, having worked for a variety of Local Authorities. During her teaching career, Anita has worked in a diverse range of schools in Leicestershire, Merton, North Yorkshire, Teeside, and Hampshire, and then as a Head teacher in Surrey and Wandsworth. Whilst serving as a Head teacher for 17 years, Anita also became a Primary Strategy Consultant Leader, working alongside a variety of schools in relation to school improvement projects. This led to further roles as a Basic Skills Quality Mark assessor, and Consultant Head teacher on the National College's programme "Developing the Capacity for School Improvement." She later became an LLE, and continued to support local leadership in relation to raising standards in diverse communities.
Anita has a long association with the IQM having engaged with the process in early headship, showing a deep commitment to Inclusive practice. She continued to use the process both as a systematic tool for improvement and a way in which the milestones of success could be celebrated, at the various schools with which she worked. Anita became an assessor for IQM whilst still a headteacher in Wandsworth, and has now continued after retirement. She is married with three grown up sons and a grand-daughter. In her spare time she is a member of a community choir, and enjoys dancing and travel.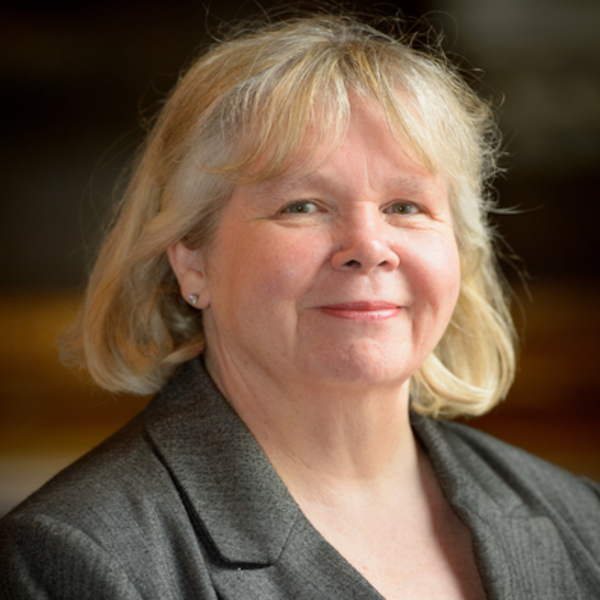 Sue Rush

IQM Assessor
Sue Rush is a qualified teacher and trainer with experience of inclusive education and safeguarding advisory work across the broad spectrum of schools: maintained and independent, mainstream and special. She has taught in both the primary and secondary phases and has trained adults on behalf of schools, local authorities, colleges, universities and Local Safeguarding Children Boards.As an ex-LA officer Sue has strategic experience of both inclusive education and safeguarding. Her professional bodies are PATOSS (the Professional Association of Teachers of Students with Specific Learning Difficulties) and CAPE (Child Protection in Education), a network for professionals who support education establishments in their safeguarding responsibilities.
Since 2006 Sue has been as an independent trainer and advisor. She has undertaken projects for children's services, schools, charities, voluntary and community bodies, faith groups and universities in the UK and the Middle East. She has her own teaching and assessment practice and since 2010 has thoroughly enjoyed her work as a school assessor for the Inclusion Quality Mark.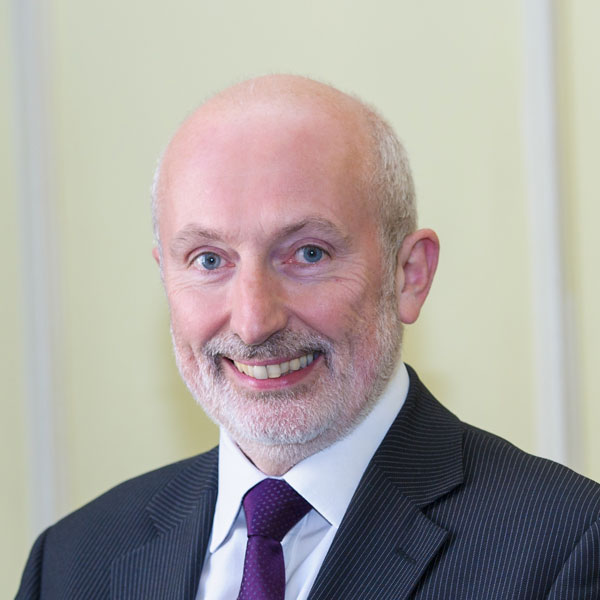 Barry Carney

IQM Ambassador
Barry has a wealth of experience over 35 years in schools as teacher, pastoral leader, faculty leader, deputy headteacher and headteacher. He has also had the unusual experience of being a senior leader in an all through school. He retired in 2015.He led his last school to significant improvements rising to above national average for the first time in 2013 and received recognition from SSAT for being among the top 100 most improved schools. Exclusions reduced dramatically and attendance improved significantly. The school had over 50% disadvantaged students.
Barry led the school to achieving several awards including; The International Schools Award, Leading Parent Partnership Award, the Inspiring IAG Careers Quality Mark, Teaching Leaders Delivery School, Stonewall Champion School, The Diana Award (Anti Bullying Ambassadors) and of course, the Inclusion Quality Mark.
Advance Notice 
Registration costs are increasing on the 1st September 2022 to £129.50 plus VAT