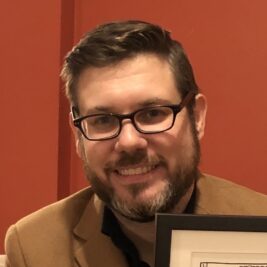 Matthew Cuss

IQM Ambassador
Matthew Cuss's background shows that Inclusive Education is his vocation. It was evident from his first role over 16 years ago supporting children from war-torn countries, to helping those same children into Mainstream Schools in Bolton through the 'Gateway Project', to his peripatetic EAL work across the North of England, and his experience in a range of Mainstream Schools from Reception to Year 6.
This dedication continued in Matthew's most recent roles at St Michael's, which shows outstanding class teaching for multiple years, with excellent results from Year 1 all the way to Year 6, all as part of a close knit and inclusive team.
His most recent work has been as equally diverse, from teaching as a specialist SEND Teacher with 10 children, within a Special School and most recently – supporting international students to prepare them for entry to the UK schooling system through blended learning.
Matthew's passion for driving standards led him to first progress to a Curriculum Team Leader, then to Inclusion TLR, Writing TLR, SENCo and as a Line Manager of staff. He has also held a number of other roles and responsibilities which he has greatly enjoyed – such as leading training in Behaviour and EAL.
One key area Matthew has learnt a great deal from was being an Inclusion Lead in securing IQM's Centre of Excellence Status. It allowed him to build lasting links within his cluster, helping to share his inclusive ethos and learning from those who share the same values. This is something Matthew hopes to continue, especially since achieving his NPQSL in Senior Leadership which has inspired him to learn more.