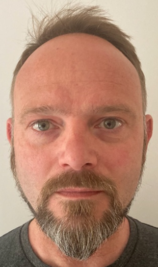 Dirk Pittard

IQM Ambassador
Dirk Pittard is an experienced Senior School Leader, and is currently Headteacher of a large Alternative Provision Free School in Doncaster.
His school's most recent Department for Education Inspection, held under the new framework, resulted in a judgement of 'Good' with 'Outstanding' personal development of its students.
Dirk has a passion for working in the education sector and particularly in Alternative and Vocational Education. He has worked both across a large Academy Chain and also within a Large Local Authority on School Improvement. Dirk is always seeking challenges where he can use his diverse skills to help learners achieve the very best outcomes they deserve.
Currently Dirk's Academy is one of 20 schools chosen for the Department for Education's AP Specialist Taskforce project, a £30M transformational government pilot referenced throughout the current SEN and Alternative Provision Green Paper.  He is immensely proud to lead such a dedicated team at St Wilfrid's which remains committed to inclusion and trauma informed practice.
During his tenure as Head of Academy, the school gained a number of awards covering LGBTQ+, Trauma Informed, Careers, ThRIVE, THRIVE Ambassador status, the IQM Inclusive School Award, and for the last four years has held Centre of Excellence Status.